Food is a multifaceted, sensual experience that extends far beyond the taste buds. A beautifully prepared meal is easy on the eyes, a treat for the nostrils, oftentimes soothing to the chef's touch, and a ripe subject for bonding and togetherness. Netherlands-based designer Leonie Anholts explored the many ways food brings us together, literally and symbolically, with a delicious game titled "Anatomy of a Recipe."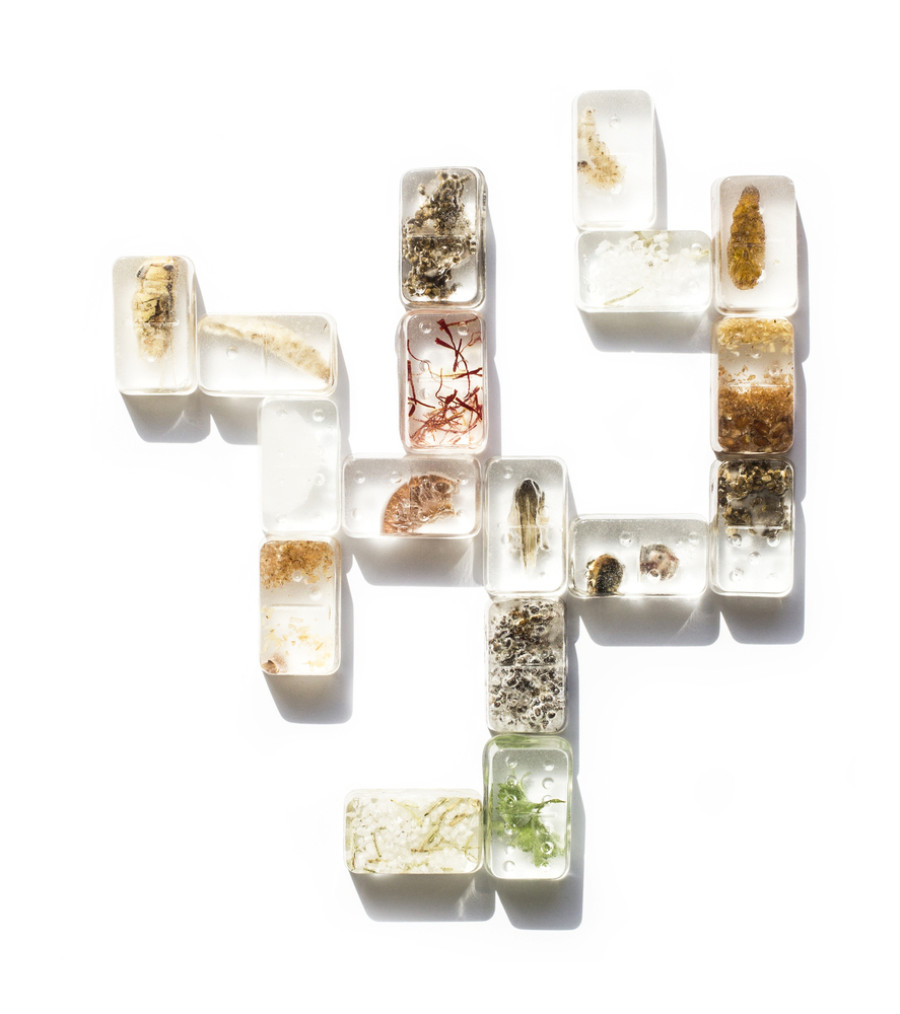 Think of the game as a revamped version of classic dominoes, with each tile containing within it a food ingredient locked in resin. However, the gorgeous game pieces feel more like exotic specimens to be shown in a museum display than your average spotted domino tiles. Every tile corresponds with a particular recipe, all of which are included in a cookbook with the game. The first player to use all of her tiles is the winner, and her final played piece is the chosen recipe. Anholts' creative vision combines the communal nature of food with its many aesthetically pleasing qualities, transforming the stress of dinner time into an opportunity for beauty.
Calling all HuffPost superfans!
Sign up for membership to become a founding member and help shape HuffPost's next chapter
BEFORE YOU GO