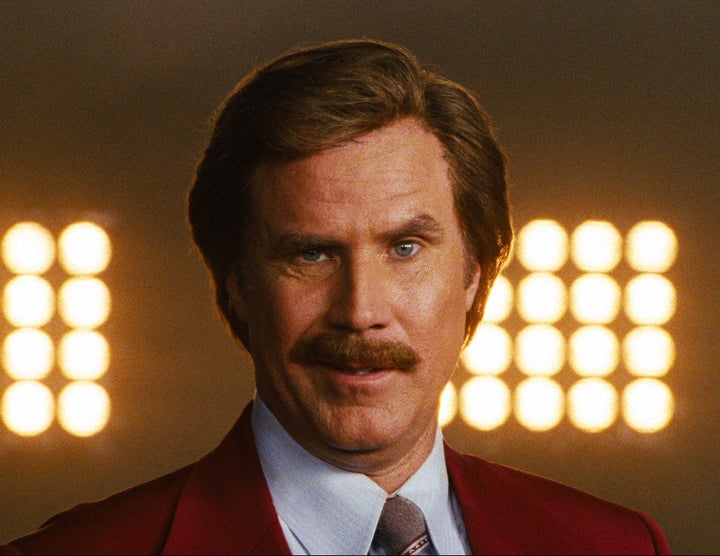 This story is one of the more remarkable things ever to happen to San Diego or even the world: "Anchorman 2" has a release date. Paramount will unveil the highly anticipated sequel on Dec. 20, 2013.
Director Adam McKay was one of the first to tweet the news to his followers.
Producer Judd Apatow wasn't far behind:
After years of speculation, "Anchorman 2" -- actually titled "Anchorman: The Legend Continues" -- was given a green light by Paramount earlier this year. The film reunites the original Channel 4 News Team (Will Ferrell, Steve Carell, Paul Rudd and David Koechner) as well as behind-the-scenes creatives McKay and Apatow. Kristen Wiig could be added to the cast, as a love interest for Carell's dimwitted Brick Tamland.
The first "Anchorman" came out in theaters on July 9, 2004 and centered on chauvinist newsman Ron Burgundy (Ferrell), who has his world turned upside by a new female co-anchor named Veronica Corningstone. The sequel will focus on how Burgundy's team handles the evolution of how news is covered.
"We are going to focus on and comment on the transition from what was kind of traditional news to where entertainment forces started melding in, and Ron's going to be one of the catalysts of that," Ferrell told ABC.
Beyond that, there will also be songs.
"'Anchorman 2' will include] whole song sequences, absolutely," McKay told The Playlist, and like "Les Miserables," the singing will be done live onset.
"We always do it live on the set," McKay said, referring moments in "Anchorman" ("Afternoon Delight") and "Step Brothers" ("Sweet Child O' Mine") that featured singing. "And my thing is, if the actors get freaked out, don't sweat it, we can always re-record it later. And every time we've done it, we end up using the live track from the recording."
"Anchorman: The Legend Continues" is out in theaters on Dec. 20, 2013.
VIDEOS: Great Moments In "Afternoon Delight"
PHOTO GALLERY
'Anchorman's' 'Afternoon Delight'
Calling all HuffPost superfans!
Sign up for membership to become a founding member and help shape HuffPost's next chapter
BEFORE YOU GO