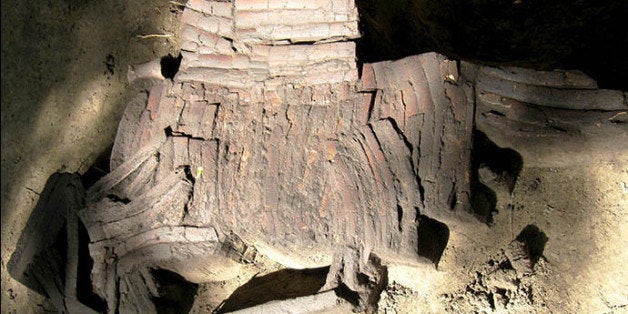 Archaeologists working near the Siberian city of Omsk have unearthed a suit of armor that dates back 3,500 to 3,900 years -- and it's made almost entirely of animal bones, The Siberian Times reported this week.
What kind of bones? That has yet to be determined. But the archaeologists said that the well-preserved armor might have belonged to an elite warrior. The armor was unearthed unaccompanied by other artifacts, buried around 1.5 meters below a site where there are plans to construct a hotel.
(Story continues below photos.)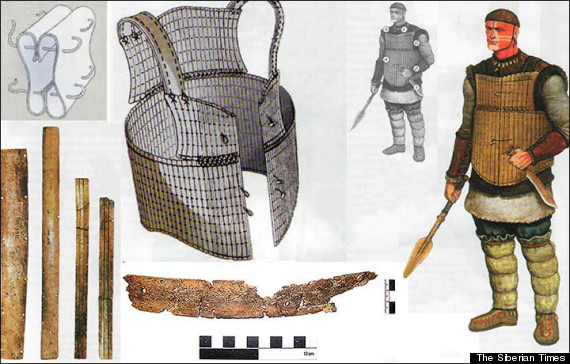 An illustration of the newly discovered suit of armor.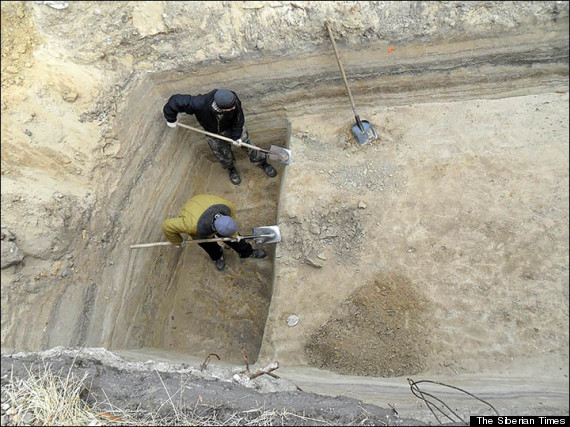 Archaeologists at the excavation site.
"It is unique first of all because such armor was highly valued. It was more precious than life, because it saved life," Boris Konikov, the curator of the excavation, told The Siberian Times. "Secondly, it was found in a settlement, and this has never happened before."
Where did the bony battle garb come from? Archaeologists hypothesize it might be from the Samus-Seyminskaya culture, which originated near the Altai Mountains before shifting to the Omsk area.
The armor is now undergoing cleaning and restoration.
Related
Before You Go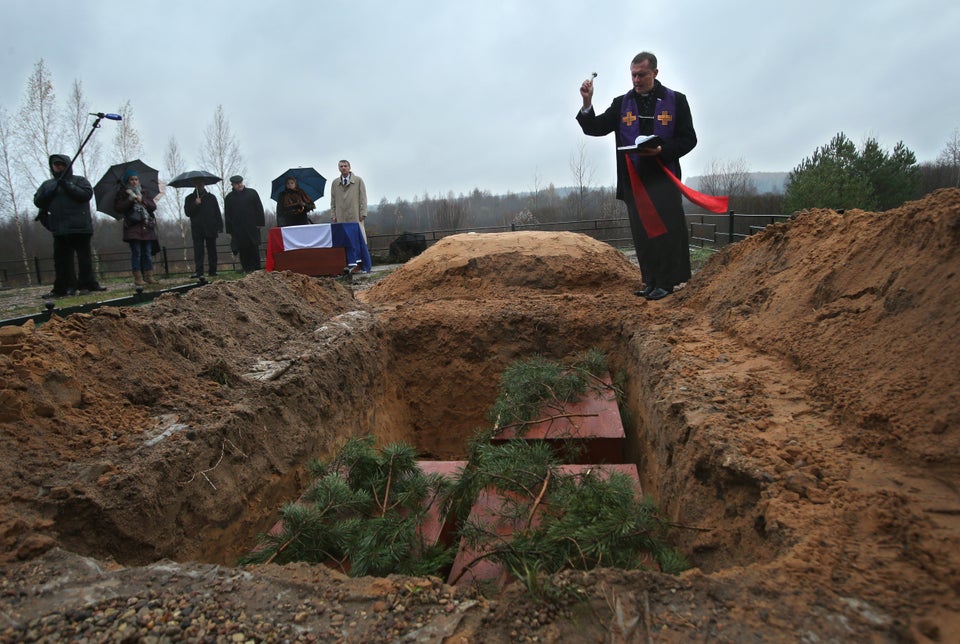 Unearthed
Popular in the Community