But no one seems to have been able to translate the mysterious language inscribed on the disk, which dates back to 1700 B.C. and the height of the Minoan civilization -- until now.
Dr. Gareth Owens, who has been studying what he cheekily refers to as the "first Minoan CD-ROM," has figured out not only what the language sounded like but also some of the meaning it conveys, Discovery News reported.
(Story continues below)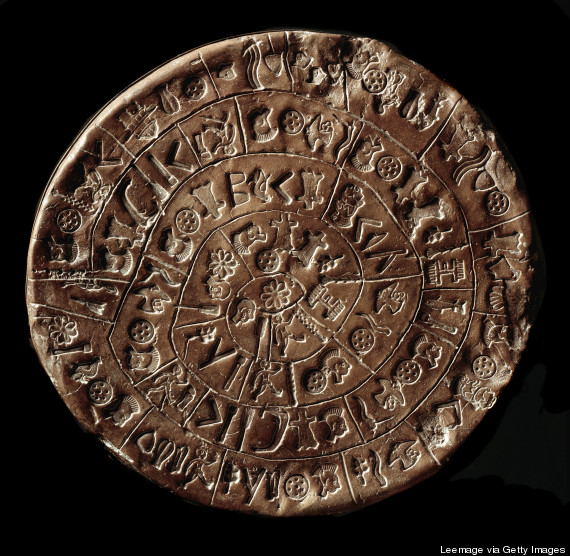 The front of the Phaistos disk, which is 16 centimeters in diameter.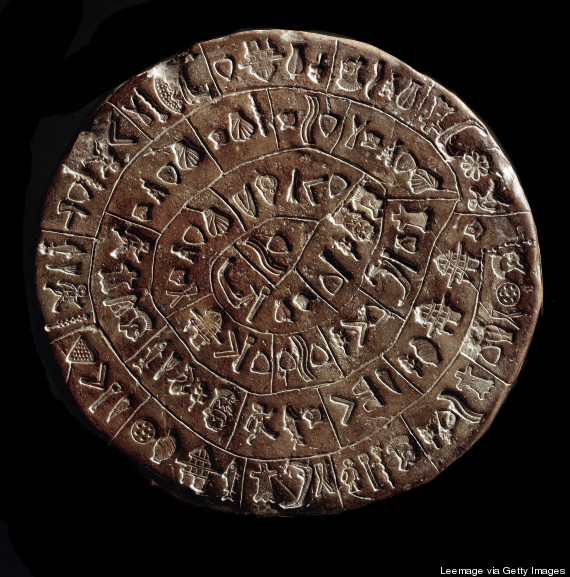 The back of the Phaistos disk.
The disk can be read in a spiral direction from the outside rim to the inside. Using what previous studies have shown about Cretan hieroglyphics, and the scripts Minoan Linear A and Mycenaean Linear B from ancient Greece, the researcher was able to identify three key words:
IQEKURJA, which may mean "pregnant mother" and/or "goddess."
IQE, which may mean "mother" and/or "goddess" and which appears repeatedly on the disk.
IQEPAJE or IQE-PHAE, which may mean "shining mother" or "goddess."
"The goddess mother has been suspected for a century because of what we think we know about Minoan religion, but the point was to prove it linguistically," Owens said in the email. "The proof is in the pudding."
Watch Dr. Owens describe decrypting the Phaistos disk in this video of his TED Talk below.

Support HuffPost
The Stakes Have Never Been Higher
Related
Popular in the Community