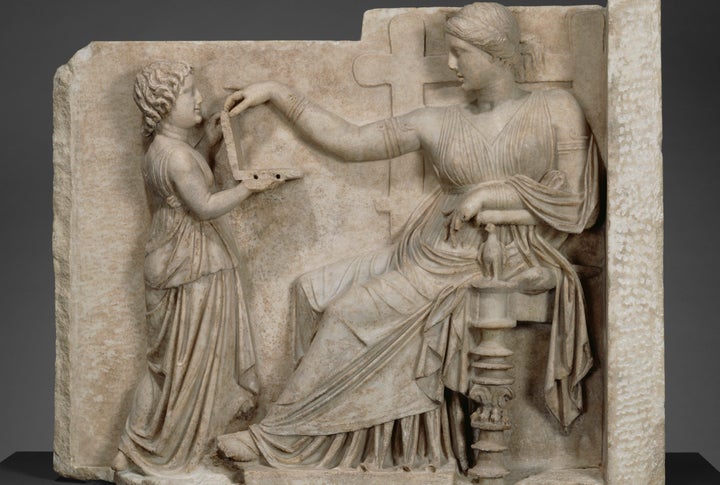 Unlike many images that get passed around in conspiracy circles, the photo of this 2,100-year-old relief hasn't been altered or "digitally enhanced."
At first glance, the relief from the J. Paul Getty Museum's collection does, sorta, look a bit like someone holding open a laptop:

The notion of this sculpture featuring a laptop raises all kinds of obvious questions. What did it plug into? Did they have wifi? Netflix and chill? Why a laptop and not an tablet? And where did it come from? Was it made by an ancient Steve Jobs, left behind by a time-traveling Bill Gates or was it a gift from ancient aliens?
Of course, anyone inclined to believe it's a laptop computer in the first place probably isn't going to believe that it's a flat box or a mirror.
Popular in the Community