In case you hadn't noticed, LeBron James is working hard to be more than just the guy who somehow stopped the Golden State Warriors and finally gave Cleveland another pro sports championship.
That's one reason it's worth paying attention to a new reality television show that James and his partner Maverick Carter have put together starting Wednesday at 10 p.m. ET on CNBC.
Called Cleveland Hustles, the first season pairs eight aspiring entrepreneurs with mentors in the business community. They have a chance to open a store in Cleveland's Gordon Square Arts District and compete for funding from investors, with the idea that they might eventually expand from a local shop to a wider brand.
The show obviously has some kinship to ABC's Shark Tank and its colleagues, but host B. Bonin Bough (above, with James) says the focus of Cleveland Hustles is a little different.
"You watch these entrepreneurs on the real journey of bringing a business to life," Bonin says, noting that tens of thousands of people start businesses every year and many fail for reasons that have nothing to do with the quality or desirability of their product.
"They know their product, which is their passion, but they don't have the experience in marketing and management," he says.

Cleveland Hustles is a TV show, of course, so it needs dramatic elements for people to watch. Bough says just the nuts and bolts of a small business provide plenty.
"We find entrepreneurs who have what we think is a promising idea," he says, "but who may not have access to capital or have the expertise to turn a concept into an actual business."
The first-season competitors cover a range of products: Old City Soda, owned by Sean Adkins and Mike Gulley; Randy's Pickles, owned by Andrew Rainey; Styles of Success, run by Chareen Fountain; The Cleveland Bagel Company, launched by Geoff Hardman and Dan Herbst; The Proper Pig, owned by Ted Dupaski and Shane Vidovic; the yoga studio Groundswell, run by Anne Hammett; FOUNT, run by Jaclyn and Phillip Wachter; and Akron Honey, run by Brent Wesley.
Unlike, say, tech companies that are promoting a new app, Bough notes that these creators are selling familiar products that can be offered in brick-and-mortar stores.
"You look at what product markets are growing," he says, "and in the beverage market, it's craft beer and craft soda. Old City Soda is a craft soda. So we flew them out to L.A. to talk with a major beverage company. That's something we can do to help them understand how to reach the next level."
It also sometimes means explaining what the owner of a growing business cannot do any more.
Mike Gulley, the co-owner of Old City, is used to personally tasting every batch of soda. If the company is going to expand, with more soda and Gulley having more responsibilities, that may not be possible.
"That's part of what the show will be about," says Bough. "He doesn't want to relinquish any part of what he's always done. But he also wants a bigger business. The people on the show can give him guidance."
Some of the entrepreneurs face other challenges, like The Cleveland Bagel Company, which envisions moving into the frozen bagel market.
New Yorkers, in particular, are likely to think buying bagels from Cleveland is like buying seafood from Omaha.
Bough says that as a native New Yorker, he had the same initial reaction. "A Cleveland bagel as good as a New York bagel?" he says. "No way. But then I tasted one, and it's really good."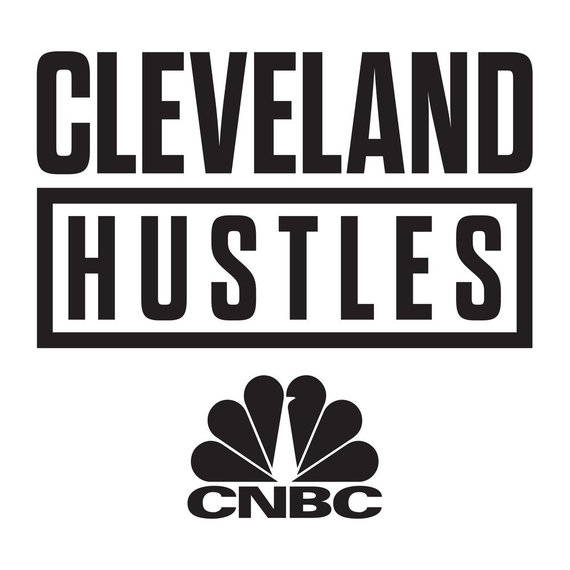 In the larger picture, says Bough, James and Cleveland Hustles are selling optimism, the notion that this part of the American Dream still works.
"Just to create a storefront is huge," he says. "To see your idea realized like that, to have people buy your product. Sixty-five years ago, this is exactly what happened with an old guy who called himself Colonel Sanders."
Popular in the Community