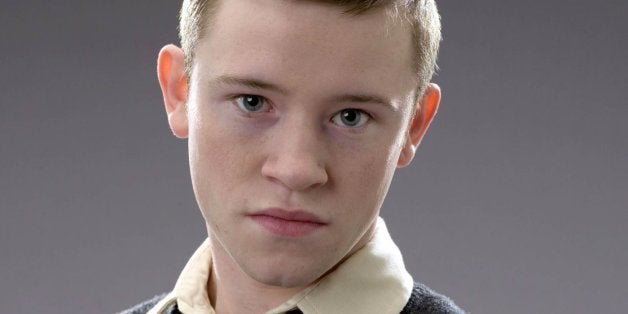 At some point we have all fallen in love with the main character of a book or film. These characters are designed to draw the audience in, and they succeed. While we fawn over these characters and paste photos of them on our walls, we forget some of the most important characters of the films are not the protagonists -- and often, they are the ones we really should be crushing on.
The secondary characters.
I have been in love with Seamus Finnigan since I was six years old. That is when I read my first Harry Potter book and the first film came out. This was the year that I was introduced to my absolute favorite secondary character.
All the other kids were going on and on about Harry Potter and how cool he was, "The Chosen One." But no one seemed to notice the absolute brilliance that was Seamus Finnigan. He is the kid who blew things up (usually blasting off his eyebrows) and had this adorable Irish accent. When I was six, if you weren't in love with Seamus Finnigan, I didn't think we could be friends.
For Christmas this year, my parents purchased the entire set of Harry Potter films for me. I've been asking for this since I was nine, and it was like my childhood dreams were coming true! The rest of my break has been spent immersing myself in Hogwarts and Volde...sorry, He-Who-Must-Not-Be-Named. While most people would have been spending this time reminiscing about the plot and what the director changed from the book, the one thought that kept popping up in my mind is, "I forgot how much I love Seamus Finnigan."
This has prompted me to sort through many other underrated characters in literature and films. Patrick from The Perks of Being a Wallflower, Isaac from The Fault in Our Stars, Finnick O'Dair from Catching Fire, Boo Radley from To Kill A Mockingbird, Tiny Cooper from Will Grayson, Will Grayson, Neville from Harry Potter and even Ashleigh from Enthusiasm. These are all characters that keep the book entertaining, or who move along the plot. Secondary characters are what make the story memorable. They are what make you read the book or watch the movie over and over again.
I would like to take this time to thank authors for making secondary characters. They can be difficult to create. After my own attempts to be an author, I understand that creating characters who are not essential to the story, but who add to it, can be a challenge. But they make the story so much better. Thank you to the authors who have successfully created secondary characters that us hopeless fans have fallen in love with.
J.K. Rowling, I don't know how you created Seamus Finnigan, or his incredible character development. You made your incredible series of magic even more appealing to me. Without you, I would not have understood how important secondary characters were until later in my life, and that would have been a shame. Because where else was I going to find and love a half-Muggle Irish boy who said: "It's not like I try to blow things up, exactly, it just sort of happens. You gotta admit though, fire is fascinating."
Related
Popular in the Community