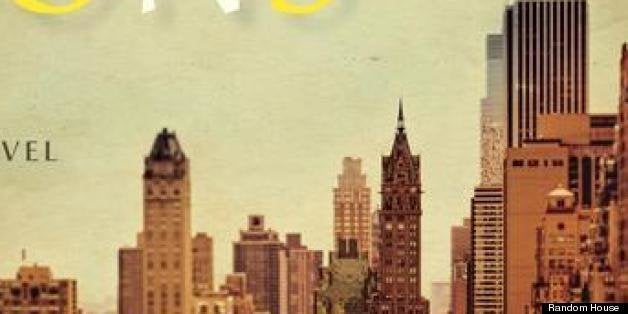 The book is about a reclusive writer (he is so like Salinger that the reader can't help but notice. Gilbert is entirely aware of this, and there are plenty of jokes made that discuss the writers' similarities) who, in his old age and upon his best friend's death, wants to bring his family together again. The story is told from the point of view of one of the best friend's sons, who is dying to worm his way into the famous writer's family.
Why are we talking about it?
We had heard a lot about this being the big literary novel of the year, so we were eager to read it and see what all the fuss was about.
David Gilbert is the author of the novel The Normals, as well as a short story collection. His work has appeared in The New Yorker, Harper's, GQ, and Bomb.
Literary fiction fans, people who like to be in the know (if you read only a few books this year, this one should be one of them).
What do the reviewers say?
Los Angeles Times: "Gilbert has great narrative gifts and a wonderful eye for the madness of families and the madness of writers. In the end, '& Sons' is a novel that creates an imaginary author who is so real and flawed that the reader feels he understands American literature itself a little better after reading his story."
Washington Post: "It's a lot to pack into one novel, and parts of the book feel long. Still, Gilbert is an inventive, emotionally perceptive writer, and despite a wholly unbelievable sci-fi plot twist, '& Sons' has much to offer, particularly for connoisseurs of the Manhattan playground called the Upper East Side."
Entertainment Weekly: "Between the bookish subject and the cranked-up prose, & Sons is Gilbert's overt bid to join the strata of "serious" authors that include Jonathan Franzen, Philip Roth, Tom Wolfe, et al. But it's more than a vessel for witty metaphors, impressively long sentences, and insidery jabs at the New York literary scene — although there's no shortage of any of those things."
"Once upon a time, the moon had a moon. This was a long time ago, long before there were sons who begged their fathers for good-night stories, long before there were fathers or sons or stories."
"While Frost as a man exists in our heads as eternally ancient, A.N. Dyer stands as forever young, peering from his author photo, the only photo he ever used on all of his books, starting with Ampersand. In that picture he's pure knowing, his darkly amused eyes in league with a smile that edges toward smirk, as if he's seen what you've underlined, you fiend, you who might read a few pages and then pause and glance back at his face like you've spotted something magical yet familiar, a new best friend waiting for you on the other end."