Discussing the political mechanism behind the success of today's independent black musicians.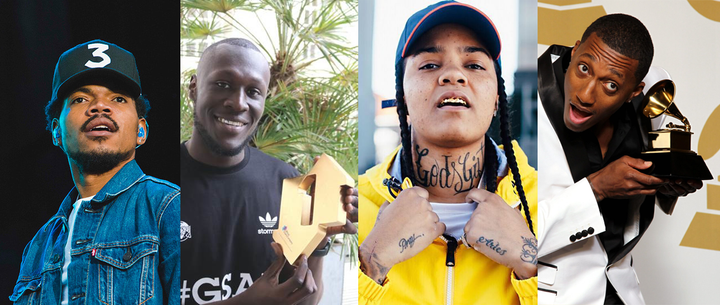 Young M.A, the Brooklynite. Lecrae, the Anomaly. Stormzy, the Problem. Chance, the Rapper.
If you haven't already guessed, besides being products of the Hip Hop culture, there's two key factors all of these Acts have in common; they are all Independent Recording Artists. And of course, they are Black.
If you're at all used to my writing style, you'll know that I like to give a bit of background before getting into the 'nitty gritty'. I always "try" to keep it short but that never really works out for me. Apparently articles longer than a certain word count don't really get read, but I have confidence you're interested enough in this subject to ride through with to the end - though, you might wanna take a quick scroll to the bottom to see just how long I decided to babble on for, so you can make a decision on whether you have time to read now, or will bookmark it to read later (or never).
INDIE vs. INDIE (vs. INDIE)
First off, in my not-so-humble opinion, the term 'Independent Artist' is one that is used a little too broadly in today's Popular Culture. In general, it is a term used to describe a Recording Artist that is not signed to a Major Recorded Music Company (often referred to as a Major Label), or a subsidiary thereof. These Major Labels are, in order of market share, Universal Music Group, Sony Music Entertainment and Warner Music Group. More specifically, 'Independence' refers to Artists who own the rights to their imminent Master Recordings (as it would not be technically accurate to call an Artist who is signed to say an XL Recordings — like Adele, for example — Independent, even though XL is an Independent Label). The problem with this very general definition is, it gives Artists who may not be signed to Labels, but are still 'in bed' with them the freedom to still be classed as 'Independent', which I'd argue is a little unfair to those Indies who really are grinding pretty much solo, without significant assistance from any major channels or networks. Take Rihanna, for example. By core definition, you could argue that she is in fact an Independent Artist.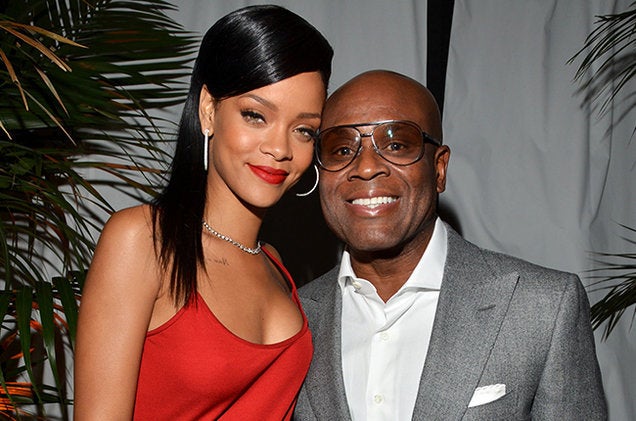 Via a Production Deal with Syndicated Rhythm Productions, Rihanna landed her first Record Deal with Def Jam Recordings in 2004 (which was a part of Universal's now-disbanded Island Def Jam Music Group — of Labels — at the time). Under this agreement, Def Jam would own the rights to all Musical Recordings/Releases made with Rihanna as Lead Artist whilst she was under contract with them (standard practice). After Def Jam became a standalone label under Universal following the disbandment of The Island Def Jam Music Group in 2014, Rihanna decided not to renew her contract with Def Jam and instead went on to form her own (vanity) Label, Westbury Road Entertainment (giving her ownership of her imminent Master Recordings), whilst signing a Marketing & Distribution Deal for the Label (sometimes referred to as a P&D Deal) with Roc Nation (who were already managing her career). Roc Nation themselves, are what you would call a Major-Distributed Independent Label (another topic for conversation). But forgetting all that goofy stuff, would you honestly class Rihanna as 'Independent', in spite of the fact that she does now own her Masters? Probably not. So what does it really mean to Independent, these days?
There is a rising trend in the Music Business where Streaming Companies and Brand Partnerships are now putting up large sums of money to fund both Major and Independent Artists' Releases and Tours in exchange for some form of exclusivity, whilst the Artist (and/or Label) retains full ownership of the Master Recordings. Apple Music's $500K deal with Chance The Rapper for a 2-week exclusive release window on their platform for his 'Coloring Book' mixtape, and their reported $19M deal with Drake for a similar (but more in-depth) exchange for a longer term are just two of many current examples of this. But even with major funding, history-making releases, and international stardom, an Artist like Chance The Rapper is still classed as Independent. Which goes back to the question of what a 21st Indie Artist is. Does this term need to be redefined? Does it make more sense to use the term for Artists who do not have 'major-backing' (i.e. strong support from majorly influential artists/public figures, major funding and/or promotion from large networks, major label marketing and distribution), as opposed to a broadly using it to define one who has ownership of their Master Recordings? Ultimately, independence represents the freedom and ability to spearhead your career on your own terms, whilst retaining ownership of your masters. So from a technical standpoint acts like Chance (and even arguably Rihanna) still deserve that title, just as much as Jimmy the Unsigned Singer from down the block. But perhaps there needs to be a more unique distinction from the Chances to the struggling Soundcloud Artist who really is 'independent' of significant support, i.e. Major-Indie vs. Indie (although, I can foresee that becoming quite political itself). Because there is also other cases where Artists who rose to fame as a result of being signed to a Major Label then left and successfully went Independent, i.e. Tyrese. Not quite sure how fair would be comparing a Tyrese to your average Indie who did not have the privilege of getting a huge initial career boost from a Major. Though on the other hand, life isn't "fair", and the Music Industry certainly isn't always either. We could use the word "Mindie" (a combination of the words Major + Indie), but the deceptive connotation behind that term (coined by Nathan Slavik) does not holistically represent what we would be trying to define. The 'Mindies' are a whole 'nother conversation (click the link above to read up on it).
**Yes, I spent WAY too much time on that subject (and there was still more I was bugging to say, particularly that the Major Label culture is in desperate needs of a massive overhaul), but I just had to get that all off my chest**
As many know, 2013 marked an interesting year for the Music Industry, as it was the first time in the history of the US Billboard 100 Chart that no Black Artist landed a №1 Single as Lead Artist. And with the U.S. being the World Leader in terms of Music Market Share, it was a no brainer that that statistic was also reflective of the state of Black Music by Black Artists internationally in various ways, and has been for quite some time (particularly in the UK, 1 of the World's Top 4 Music Markets). Three years following that, along comes the #BritsSoWhite "controversy", which came after it was announced that no Black British Artists were nominated for a 2016 BRIT Award, despite the commercial success many of them achieved between the 2014–2015 Eligibility Period (e.g. Krept & Konan — Top 10 Single and #2 Debut Album, Fleur East — Top 10 Debut Single, Skepta — Top 40 Single, Stormzy — Two Top 20 Singles, Kwabs — Top 40 Debut Album). It's worth noting that to be eligible for a Brit Nomination, you must have landed either a Top 40 Single or Album during the eligibility period, a feat all the above-listed Black Artists achieved during that time. I personally did not batter an eyelid at that whole ordeal as I could see it was nothing but a British response to the #OscarsSoWhite uproar, which sparked after the 2016 Academy Award Nominations were announced the very same day the BRIT noms were. I mean, let's face it…the BRITs have always been #SoWhite, and to be honest, so have the Oscars (why else do you think the MOBOs, BETs and the Image Awards exist?). So the noms did not bother or concern me anymore than they have in previous years. 2016 was hardly the first time that Black Talent was snubbed due to clear issues of discrimination. I mean correct me if I'm wrong, but the last song by a Black British Female Act (as Lead Artist) I remember seeing atop the UK Singles Chart was Alexandra Burke's "Start Without You", 8 years ago (2009). However, what should be acknowledged is that these nominations came at a time where racial tension in the US had recently been significantly heightened, mainly relating to both Law Enforcement Relations and Trump's Presidential Campaign. As a result, issues regarding discrimination against minority groups in mass media became a more prominently sensitive topic, which then caused a slight domino-effect in the UK (i.e. #BritsSoWhite).
Let's take their Critics Choice Category, for example. This is a category that is decided on by the BRITs Voting Academy (made up of over 1000 prominent UK-based Radio DJs/Media Heads, Labels, Publishers, PR Firms, Managers, etc) and is meant to "predict" the New Artist that will make the biggest impact on the British Music Scene that year. The only 'Black' Artist to ever have won this Award was Emeli Sande in 2012 (pictured below).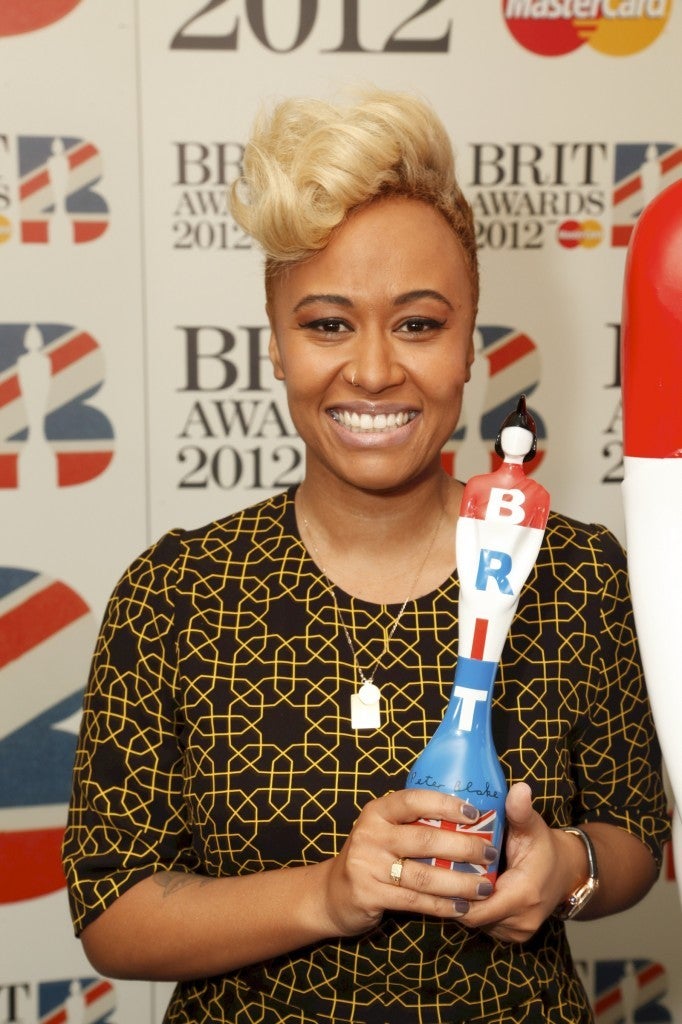 Every other Winner has been White. And whilst I am a massive fan of Emeli, she has been positioned very neutrally as an Artist (and fairly so). So that first win for a 'hardcore' Urban Black Artist in that category is still fair game. I mean, let's think about this for a second. An Award is given out based on a so-called "prediction" of who is going to succeed, by the very people who are responsible for their success. So it appears it is less about predicting, and more about positioning. Thus, it becomes even more interesting when you look at who they have and have not selected as the recipient for that Award year in, year out.
"The only 'Black' Artist to ever have won this Award was Emeli Sande in 2012…"
Moving on to the bottom line of this all, the reality of the Music Business today is that Black Artists are tired of "asking" to be accepted into the Mainstream arena. They are tired of the fact that we are still living in an era where their accolades are celebrated as being "the first Black Artist to achieve xyz", whilst their White counterparts continue to accomplish the same achievements on a constant basis. They are tired of being completely overshadowed by Artists of other Cultures who have built their success off of performing Urban Music. For example, in 2015 60% of the Top 10 Best Selling Artists globally for that year are widely considered either Soul or Urban, yet only 2 of them were 'of colour' (unsurprisingly landing 9th and 10th place). See anything wrong with this picture?
I mean, it is interesting how accepted and vastly unchallenged this is, yet when an Artist like Beyonce is nominated for a Grammy Award in a Rock Category for a song that clearly falls under that genre, all hell breaks loose. Let's also not forget how Country Music Fans lost their minds in outrage when Mrs. Carter performed at the Country Music Awards last year, even though she performed a Country arrangement alongside a Country Act. What was even more interesting, was that the CMAs responded to the backlash by removing any mention of Beyonce's performance from their website and Social Media platforms, which they embarrassingly attempted to deny. It's funny, because there was nothing but applause when R&B Artist Justin Timberlake performed at the CMAs in 2015, despite not even performing a Country Song. Go on, have a random guess why he got a 'pass'…I'll wait. This might be a good time to remind or inform many people that probably have no idea that both Rock and Country Music originated from Blues Music; an African-American invention (…maybe we should be the ones outraged).
On the brighter side, the fortunate thing is that Black Artists are now passed the stage where they are at the mercy of the gatekeepers who once controlled the filters for all the platforms needed to get product to market. The benefit of today's landscape is that the middle-man is now an option and not always a necessity. So whilst many Black Artists have been indirectly forced into what we as a People started out doing to begin with (building our own), this time they are able to do it with more resources and opportunity than ever before. There is a lot more to be said here, and I'm tempted to go into a little detail about why it is partially our fault that we have ended up 'here once again'. Back in the 70s, 80s and even the 90s when we dealt with the issue of not being properly represented in mainstream media a lot more explicitly, we responded by building our own empires. From Berry Gordy establishing the legendary Motown Records, to Russell Simmons launching the pioneering Hip Hop Label Def Jam, and Robert Johnson bringing us BET, to name just a few. Many of which were eventually sold to White-owned Corporate Conglomerates (i.e. Motown and Def Jam to now-Universal, and BET to Viacom, etc). Whilst I'm sure it made great 'business' sense to sell these companies off to larger corporations (can't be easy turning down a $2.3bn + cheque), I'm not sure how much ethical sense it made to hand over an establishment that was birthed out of discrimination to the very people who done the discriminating, and are still doing so. So in many ways, we have landed back at square one. Because whilst these Corporation Executives may have kept Blacks as the face of the Companies, they are the ones who are really pulling the strings. Need I mention Stephen Hill's recent and very abrupt and suspicious "resignation" from BET? I think anyone over the age of 25 can agree that BET is no longer what it used to be, and the same could be said for companies like Motown or Def Jam (and by that I do not mean they have changed for the better). But hey, that's another article…back to the matter at hand.
The problem has never ever been that Black Urban Artists are not viable. We have enough examples to debunk this theory, but it appears they just prefer Urban Music with a White Face. For most people, this is not new information. However what's interesting is the current rise of a number of successful Black Independent Artists who are achieving greater success than those signed to Majors (Black and White). Examples? See below.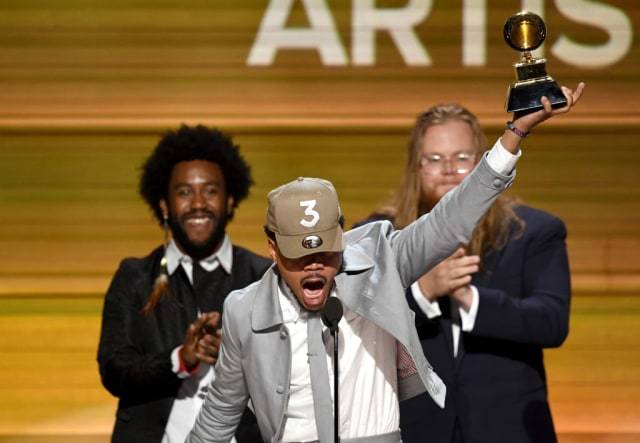 Young M.A: The only Female Solo Artist to land a Top 10 Single on Billboard's R&B/Hip-Hop Chart in 2016. 'Ooouuu' also became the highest-charting single on the Billboard 100 by an Independent Female Artist, peaking at #19.
Lecrae: First Artist in history to top the Billboard 200 and the Billboard Gospel Albums Charts simultaneously with his Album 'Anomaly'.
Stormzy: First Grime Artist to have a #1 Album on the Official UK Albums Chart, shifting 69,000 first-week units. Also the first UK Artist in history to have every song from the same Album appear on the UK Singles Chart concurrently, including 7 in the Top 40 alone.
Reminder: All of these Artists are Black. None of them are signed to a Major Label. However, it might be fair to mention that whilst he is still Independent, Lecrae has now signed a Label Deal for Reach Records (which he co-owns and co-founded) to be marketed and distributed via Columbia Records (Sony Music). Though the accolade above was achieved prior to this deal.
The reason we are not seeing as much White Artists achieving this level of success independently is because they do not need to. They are given a level of freedom, positioning and support that Black Artists are not in Mainstream. So for them, Independence is not and has never really been as necessary.
I could go on and on, but it seems like a significant number of the Black Artists that are breaking barriers in today's era of Music just happen to be free of Label-control. Why? Not because Major Labels don't know how to handle Black Artists or Black Music (as many believe), but rather because they have purposely kept them restrained. It's as simple as this: Limited Resources x Limited Control = Limited Results. The problem for the Majors now is that more and more Black Artists are waking up to this and realising the rising strength in Independence, which many of them would prefer to tap into as opposed to taking the risk of being shelved at a Major.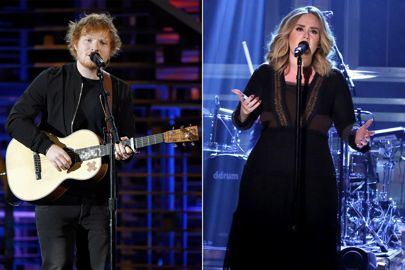 And if Majors do not immediately address this, I am not certain how long they will continue to bear that title. It's no use coming for the Chances now they're accomplished. The smarter thing would have been to offer them a great deal much earlier whilst they were showing signs of growing traction; a deal that would have given them enough backing, support, resources and free reign to still do the things they knew would make sense for their careers and their culture. The same way you did with the Adeles and the Ed Sheerans.
From 1998–2011, we saw the number of Major Record Companies shrink from 6, to just 3. Though they are still very much in control of the market share and will be for the foreseeable future, it is crucial they wake up to the fact that a major culture change is going to have to take place in order for majors to still be "Major" 20 years from now. Otherwise, they're going to continue losing out on more and more blockbuster success to the Indie Market, which is perhaps a good thing. I mean, who needs a Label when you can build your own worth and strike a sweet funding deal with say an Apple Music, for example.
I won't pretend as if Black Artists have been totally shunned by the Mainstream. Of course, we have our Kendricks, we have our Drakes, we have our Beyonces, all of whom are all extremely current successful products of Majors. But to be ignorant of the bigger picture outlined above is to be ignorant of evidential truth. And for the record, even those Artists still 'struggle' in comparison. In the words of Adele, "what the f*** does she [Beyonce] have to do to win Album of the Year [Grammys]?". The simple and sad answer probably is…Be White.