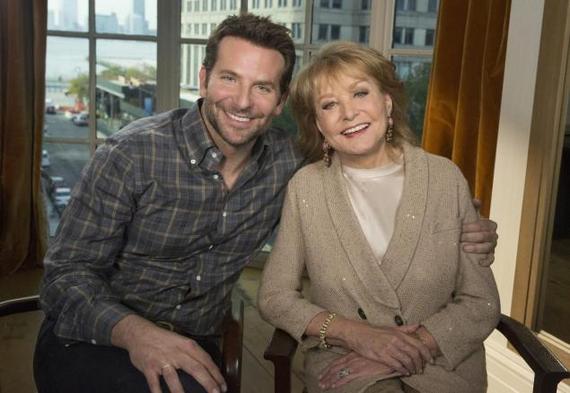 Every year as the year comes to a close, Barbara Walters presents her "10 Most Fascinating People" special, and as usual there are easy choices and some more shocking picks. We pooled some of the predictions from Sage's users and think some of these predictions could be spot on when the final three of the top ten are revealed and the "Most Fascinating Person" is revealed tonight.
You can tune into tonight's special on ABC to see if you chose right, and you can make your own predictions prior to the special on Sage. Taylor Swift
This year might as well be renamed 1989 if you're talking to a Taylor Swift fan. She took the world by storm with her tour, hosting everyone who's anyone onstage, winning countless awards and reversing Apple's decision to not pay artist during their initial three-month trial of Apple Music, among other things. Pretty solid for a girl that just turned 26.
As one of the funniest women to hit the big and small screen this year, America couldn't get enough of Schumer. We think she's funny, but is she fascinating?
We had to go there, didn't we? He has been one of the most talked about people this year, raised far too many debates to ignore and still has that hair style that just won't go away. Do you think he'll make the list?
Caitlin Jenner took the world by storm this year with her transformation, Diane Sawyer special and reality show. She might be the most famous Jenner girl now, but will she make the most fascinating list?
Hollywood has a new leading man, and Bradley Cooper, in by Barbara Walters' words is "screwable",but will it take him to the top spot on her list? Tune in tonight and see if hot guys finish first.
Ronda Rousey, a women's UFC champion, was one of the toughest women in the world until recently when she lost a fight to Holly Holm. But does that loss take away her chances at winning the "Most Fascinating Person of 2015" title? Let's hope she doesn't lose two titles in one year.
What a year it's been for Serena Williams, she finished the year at No. 1 in tennis, won three Grand Slams and still had time to design a collection for New York Fashion Week. She might be one of the greatest female athletes of all time, but is she the "most fascinating"?
Zuckerberg is an easy pick due to his recent vow to donate $45 billion dollars to charity over the span of his life, his new leap into parenthood and the fact that he runs one of the most powerful companies in the world.
Calling all HuffPost superfans!
Sign up for membership to become a founding member and help shape HuffPost's next chapter