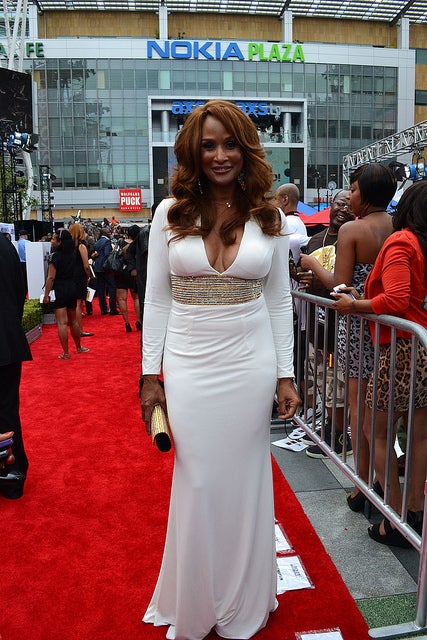 The decision of Cosby's accusers to go public with their allegations caused a cataclysmic shift in the way we view sexual assault and how we now treat the women who come forward to report these incidents.
NBC News announced on Wednesday that "TODAY Show" host Matt Lauer was terminated for inappropriate conduct in the work place with a female staffer after the woman reported him for sexual misconduct on Monday. Lauer's case is the latest among numerous high-profile cases, where prominent entertainment personalities have been accused of sexual misconduct.
Bill O'Reilly was fired from Fox News after news outlets reported that the network paid out millions of dollars to settle sexual harassment cases filed against him. Producer Brett Ratner has been accused of sexual harassment and assault by numerous women, and to date at least 60 women have accused producer Harvey Weinstein of sexual harassment and assault. Weinstein was forced to step down from his position at the Weinstein Company; he was ousted from the Motion Picture Academy of Arts and Science; and the Producer's Guild of America (PGA) voted to expel him.
We are in the middle of a revolution in this country, which has changed the way employers handle allegations of sexual abuse involving powerful men. Without a doubt the women who came forward with sexual assault allegations against actor-comedian, Bill Cosby, started that revolution.
The decision of Cosby's accusers to go public with their allegations caused a cataclysmic shift in the way we view sexual assault and how we now treat the women who come forward to report these incidents. The swiftness with which NBC dealt with the allegations against Lauer is evidence of this change.
The Cosby accusers were courageous she-warriors who demanded justice and created a path for other survivors to follow. The women were accused by Cosby and his defenders of being unreliable, dishonest, and opportunistic. Their reputations were attacked, and the allegations against Cosby were dismissed by many as untrue.
Even in the face of much opposition, the women insisted on telling their truth about Cosby's alleged misconduct. Most of these women were not celebrities when they came forward to accuse Cosby of drugging and sexually assaulting them.
They met Cosby in the 60s, 70s, and 80s when they were aspiring actresses and models. Most of the accusers allege that Cosby initially offered career advice and assistance, but ultimately betrayed them by forcing the women to participate in unwanted sexual activity.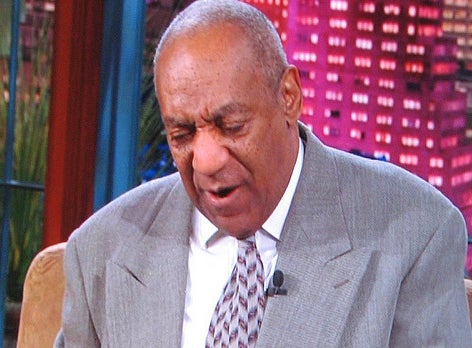 In 2014, when a majority of the women started to publicly accuse Cosby of sexual abuse they were grandmothers, mothers, housewives, and working women who had left behind dreams of stardom, but alleged years later that unpleasant memories of an encounter with Cosby continued to haunt them. Despite many challenges these women joined together and became stronger in the telling and retelling of their stories.
The Cosby accusers taught women that we are empowered by speaking out and reporting the alleged abuser, and that the act of speaking out may motivate other victims to come forward. To date almost 60 women have accused Cosby of sexual assault, and he is still facing sexual assault charges in Pennsylvania. Cosby has denied the charges against him.
The reverberations of the revolution that the Cosby accusers started can now be felt from Hollywood to the halls of Congress. Unfortunately, some of the results have been unexpected and disheartening. Veteran journalist Charlie Rose was terminated as co-host of "CBS This Morning" based on allegations that he was sexually inappropriate with co-workers on his PBS show.
Academy award winning actor Kevin Spacey was fired from the Netflix drama "House of Cards" for alleged inappropriate behavior with young men. Senator Al Franken has come under scrutiny for harassing behavior and a sexually inappropriate photograph he took of a woman in 2006, which permanently immortalized his poor judgment.
Alabama senatorial candidate Roy Moore is facing allegations of sexual misconduct with a minor. Congressman John Conyers, the longest serving representative in the House, is being investigated by the House Ethics Committee for allegations of harassment and inappropriate conduct. Although Conyers has denied the charges, he still faces an inquiry that could damage his reputation and his legacy.
California Congresswoman, Jackie Speier, who reported she was sexually harassed by a superior while working as a staffer on Capitol Hill, has introduced bipartisan legislation calling for a reform of the Congressional sexual harassment policy. The current policy requires employees to participate in a lengthy, multi-tiered process, which includes in-house counseling and mediation with the alleged perpetrator before a formal complaint can be filed.
Representative Speier told her story of harassment and joined the #MeToo campaign, which encourages the survivors of sexual harassment and assault to share their stories of survival. The campaign has gone global and the hashtag #MeToo has been tweeted over a million times on Twitter.
The Cosby accusers started a revolution without firing a shot."
We have made progress in this country by creating a new dialogue to discuss sexual harassment in the work place, but it can't stop with just words. We need to create new policies with teeth. We need to ensure that female employees across all industries are afforded effective options to report sexual abuse and given appropriate redress. The legislation introduced by Representative Speier is an example of turning words into action, but we need to do so much more to ensure that freedom from workplace sexual harassment becomes a reality.
The Cosby accusers started a revolution without firing a shot. They spoke to power and demanded to be heard, and the walls came tumbling down like the walls of Jericho when Joshua's priests marched around the city and blew their mighty horns.
The Cosby accusers created a new paradigm for discussing and addressing sexual abuse and harassment in this country. We have all benefited from their courage and determination, and we owe these women our gratitude.
The views expressed here, are the opinions of the writer and do not represent the views of any agency or organization.
Calling all HuffPost superfans!
Sign up for membership to become a founding member and help shape HuffPost's next chapter
BEFORE YOU GO