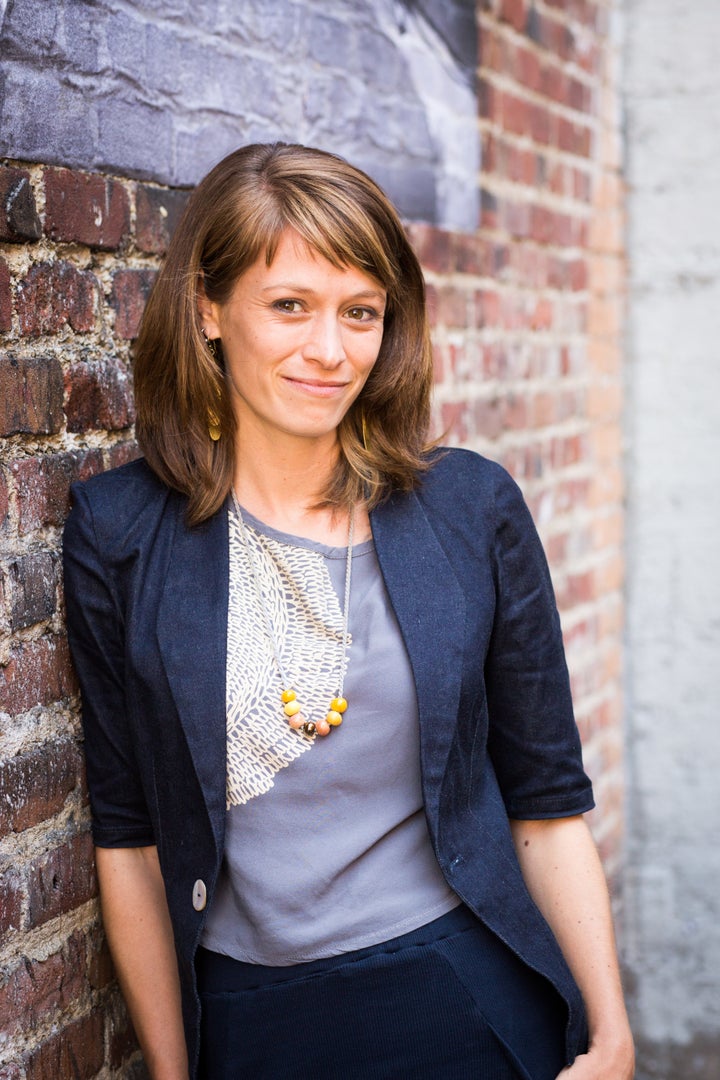 …tonlé, a Huffington Post favorite. This small and vivacious Fair Trade clothing company creates its fashions and accessories out of leftover fabric scraps from other factories. So tonlé is not only a zero-waste producer, but a negative-waste one. That's why Huff Post featured tonlé in its "Reclaim" campaign that spotlights ways we can all participate in solving the world's waste crisis.
The UnDreamed of Award includes a $5,000 cash prize. The award idea and prize money came from an anonymous donor, who appreciates that like tonlé, the compact Untours Foundation is about models of change most needed by workers and the earth. The foundation was an early backer of the Fair Trade movement; inspired its hometown of Media, PA, to become the First Fair Trade Town in the Americas; and owns the world's first B Corp – Untours travel company. The foundation uses its modest endowment to invest in leading edge businesses that create jobs for vulnerable populations.
tonlé has "Untours Foundation" written all over it with its focus on creating just labor practices and no textile waste. tonlé founder, Rachel Faller, says that her company is a drop in the bucket of textile exploitation and waste, but nonetheless a model for others to follow. Its effect on the bucket is like a drop of clothing dye (all natural, of course) that others will see.
The devil may be in the details—but angels can be as well. Here are some details: tonlé's purchasing scouts seek out scrap fabric at Cambodian markets. Then tonlé washes and presses what it purchases or finds, uses large pieces for its clothing manufacturing, and turns smaller pieces into yarn for knitting into additional clothing items. Finally and delightfully, tonlé mixes tiny scraps with recycled paper to makes its clothing tags and takes threads that have worked their way to the floor and includes them in their beautiful, homemade, recycled paper notecards – for sale, of course. Nothing, literally nothing, goes to waste.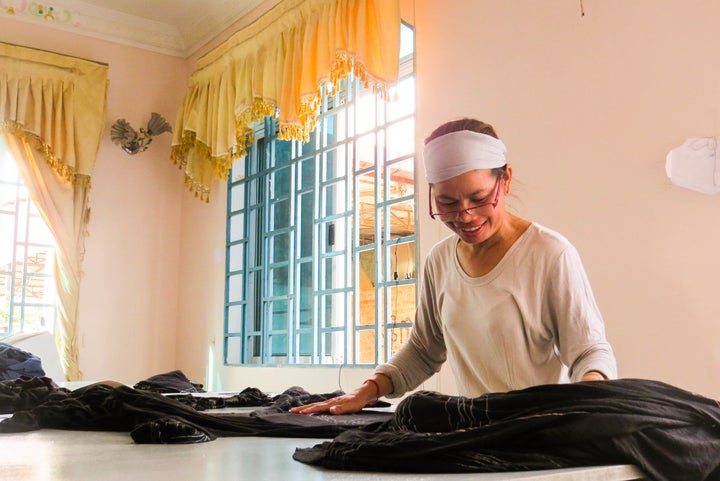 tonlé (yes, it really is lower case) is a registered benefit corporation in California that owns the Cambodian company where its clothes and accessories are manufactured. On average, factory employees are paid about twice the industry average in Cambodia, and as importantly, they work many fewer hours for that income. Benefits are generous, including unlimited sick days. The atmosphere for employees is one of collaboration – another rarity in this industry.
Rachel Faller began her business journey with a Fulbright scholarship to study Fair Trade manufacturing in Cambodia. Like many entrepreneurs, Rachel never imagined that she should/could/would start a business to address what she was learning. Just a few decades ago, a business like tonlé was undreamed of in so many ways, but now it's a dream come true, especially for the Cambodian women who work there. Although business is never as easy as one predicts, tonlé is off and running and welcomes our purchases. And while you're on tonlé's website, why not send a note of congratulations about the Untours Foundation UnDreamed Of Award?
Support HuffPost
The Stakes Have Never Been Higher
Related
Popular in the Community