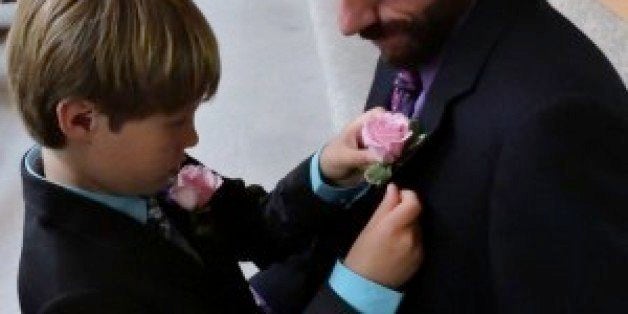 There was a significant hearing this week on Tuesday about same sex relationships and whether to ban them. You likely missed this one because you were focused on that OTHER hearing in front of the Supreme Court, the one on whether all states in the union should perform and recognize same sex marriages.
No, this hearing was smaller, with less attention and could have been held in what might be described as a wholly alternative universe.
This hearing was in front of a school board in Catheys Valley, Mariposa County, California. It was held in a place where same sex marriage legally exists without question.
Unlike the Supreme Court, which was surrounded by folks waving banners of equality, tolerance and the love that creates families, this hearing was full of people who wanted none of that and took offense against anyone who did not look and act like them.
The case before the school board was this: the Sierra Charter Foothill School was scheduled to host a performance of the play, "And Then Came Tango," based on the true story of two male penguins who hatched and orphaned egg and raised the chick as their own. New York Theater Now describes "Tango" as: "Emily Freeman's timely play for young audiences, shares the tale of six chinstrap penguins at the Central Park Zoo — and the people who care for them. More specifically and touchingly, Freeman zeroes in on Roy and Silo, two males who form a penguin bond akin to their male-female-paired peers, engaging in mating rituals and trying to hatch a rock. Even more touchingly, Lily, the young Junior Keeper, convinces Walter, the zookeeper in charge of the exhibit, to let Silo and Roy incubate an orphaned egg -- which they do to loving fruition."
The booking of the play had been in place for a year with the Fresno State Theater Troupe. The school regretted having missed out on the previous year's performance of "The Velveteen Rabbit," so put in their reservation early to get on the schedule for "Tango."
Once the play's synopsis was sent to them, the administration wretched over what they perceived as a "gay theme." They immediately made attendance voluntary and sent out "warnings" to all their parents. This effort was not enough for many in the community who demanded that the ability to opt out was not enough. They insisted that the school needed to cancel the production all together or they would boycott it for the day.
The force of the vitriolic response shocked the administrators who then threw the decision of the play's fate to the school board. Meanwhile, some of the students who wanted to see the play began passing out rainbow ribbon bracelets out to those willing to wear them. This "radical" action was also quickly shut down by the administration. The school leaders took on a "road theater" of their own and went into classes to perform skits. Their theme was about how trying to inspire acceptance of others was actually a divisive act. I am not sure what the reviews of the "Divisive Act" skits were, but in any case, they successfully shut down the distribution of rainbow ribbon bracelets and the "perpetrators" apologized.
At the same time the first and second graders were putting the final touches to their creative writing and a story called "Hannah's Adventure" which was headed to a writing festival in Meced. Hannah was undoubtedly "safe" because she apparently did not have two moms. So, full steam ahead.
Mariposa County life for "And Then Came Tango" was not so fortuitous. The school board voted conclusively to end its run long before it got started.
While the first and second graders of Sierra Charter Foothill wrote their piece, I wrote one of my own. Here is my open letter to the school and the community it serves.
Dear Sierra Charter Foothill School Community,

I was horrified to read of your recent actions around the play called "And Then Came Tango," which depicted two penguins who loved each other and then saved, hatched and nurtured an orphaned egg. Your principal stated that the play "does cross the line for what parents think is appropriate for school."

At the school board meeting, parents made comments like "It's about two men. They raise a baby and I don't agree with that." Your community members described the family image in "Tango" as "social engineering" and "promoting" homosexuality. The consensus was "I want to teach my kids what I believe in my home that's it."

The family depicted in "And Then Came Tango" is mine.

We are not penguins, and my sons were not hatched, but aside from those set-decorating changes, it is us. My oldest son was born six weeks prematurely to a heroin-addicted mother. My younger son was found abandoned by his drug-addicted mother in a trailer where he had been uncared for two days. My spouse and I had so much love between us that we wanted to extend it further. We adopted these two babies who needed us.

The love I have for my sons is the most profound I have ever known.

That is our story, and it is reflected in the factual story of the penguins in the play. The penguin real life story occurred in 1999 at the Central Park Zoo, and they met with the same intolerant attitude that your community is exhibiting. Homophobic people rose up and demanded that the penguin family be broken apart. They felt what had happened naturally was somehow "sending the wrong message."

The "Tango" story is about love. My family's story is about love. We are people, we are not ideas or theories for you to "agree" or "disagree" with. My sons are not experiments nor are they part of some agenda to "promote" a brand of sexuality. I would never disrespect your children by characterizing them as "talking points of heterosexual sex acts" and I expect the common decency from you to not classify my sons similarly.

Just for the record, my family is not alone. There are thousands like us in the state of California. We are your neighbors. Just like the orphaned egg in the story, there are also thousands of kids who have been abused or neglected in our state. A Cambridge study found that there is only one parental profile family that chooses to create a family using foster care/adoption as its first choice — that profile is a two male led household.

My sons are both wonderful boys — bright, charming, caring — and have both been taught to be good citizens in their school community. Even though it is clear that they would not be welcome, your school would be fortunate to have two such as them within it.

All your kids are going to come to school and share with others about how they came to be in their families, LGBT kids do the same. My sons, like other kids from differing family structures, fully grasp the concept of mutual respect between families. It is the principle where we listen to each other and find common ground, not a focus on our differences.

It is a concept that you have just voted down. It is a lesson you have yet to learn.

As for "Tango," theater arts are meant to illustrate, illuminate and shake their audience from pre-conceived notions and feelings. This play was brought to you not so you can judge and censor it, or the families like mine that it represents, but so you can watch and grow from finding out about us. It asks you to consider that a family is driven more from the hearts of its members than it is from their genitals.

Last year, your school was upset that it missed out on the road tour of a production of the classic "The Velveteen Rabbit." I wonder if you would have caught the message of that play and how it too affirms the creation of families such as mine. I am sorry you did not see it, as you might have taken a glimpse of what it means to be a "real" family. You would have heard this:

"Real isn't how you are made," said the Skin Horse. "It's a thing that happens to you. When a child loves you for a long, long time, not just to play with, but REALLY loves you, then you become Real…It doesn't happen all at once…You become. It takes a long time. That's why it doesn't happen often to people who break easily, or have sharp edges, or who have to be carefully kept. Generally, by the time you are Real, most of your hair has been loved off, and your eyes drop out and you get loose in the joints and very shabby. But these things don't matter at all, because once you are Real you can't be ugly, except to people who don't understand."

Tango was not seeking your approval, it was a gift for you so that you could start to see things more broadly and appreciate the diversity in this world. It was ready to show you what is truly real, something like my family.

By your actions, you have shut down a great educational opportunity.

That opportunity was not for your kids, it was for you.
Rob Watson is a writer for The Next Family and lives in Santa Cruz with his family.

More on The Next Family:
Before You Go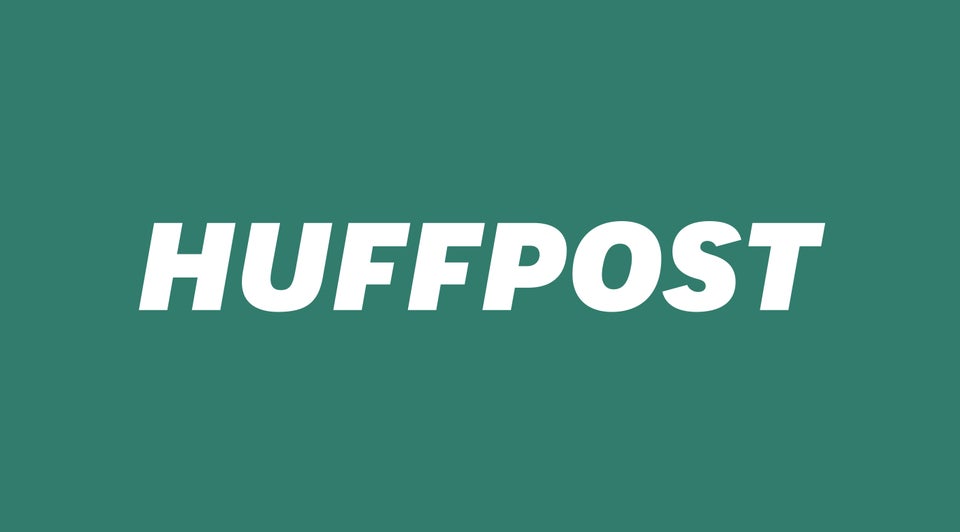 18 LGBT Kids And Allies Who Are Way Braver Than We Were At Their Ages
Popular in the Community