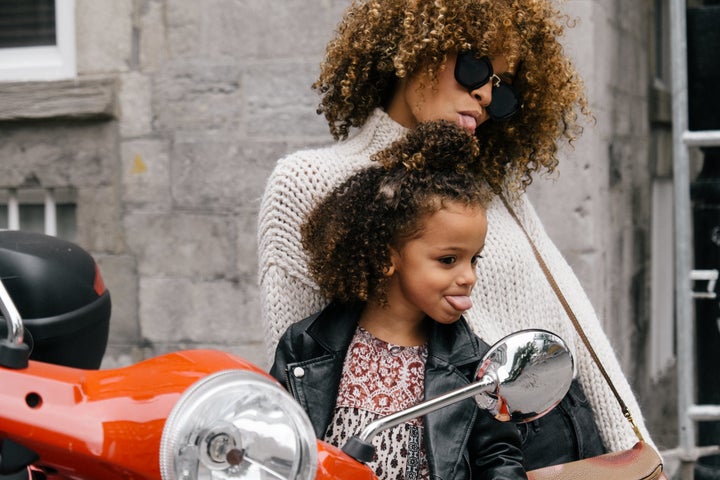 I was a young mom and wife, toting toddlers and diaper bags in my early twenties. My friends made nightclub appearances. I made bottles for midnight feedings. And because I was young and inexperienced, I was also riddled with insecurities.
I remember how it felt to be the youngest mom in the schoolyard, sporting a messy ponytail and a pair of rubber flip-flops. There I was with a rain-soaked T-shirt stuck to my skin, watching the good moms open their umbrellas and usher their kids beneath them. The lightning crackled and pointed at the sky, an electric finger illuminating the awkward mom on the playground who always forgot her umbrella: ME.
But over the years I've learned a few things:
Comparisons can crush us (more on that here)

Life's too short to entertain ugliness

What people think of me is their business, not mine
I've also dropped some bad habits and developed a boss mom mindset. I understand now that I spent way too much time steeped in shame and feeling unnecessary guilt over things that didn't matter. So my kid got lost in the supermarket ― whose kid hasn't wandered off? Truth bomb: moms don't really have eyes in the backs of their heads. Care to hear some more of my bad mom adventures? Here are some highlights from those years when I was overworked and under rested:
The Paint Party
One fine afternoon, my then 3-year-old woke up from nap time before I did (yes, I napped too because I worked full time on the night shift). He wandered into a bathroom that was being re-painted. His magic little fingers pried open a paint can. And little Picasso did some serious creative damage to the black checkered tile, oak cabinetry and his own hair and skin, too. Good times!
The Roof Romp
Ahh, upstairs playrooms were fun. And aside from being clever with a paint can, my kid proved he could pry open locked windows too. One day, he decided he'd let his action figures "fly." So he tossed them out the window and then climbed out to retrieve them. But don't worry ― he had his cape on, and a sensible pair of shoes. Good thing the neighbors saw him and promptly came over to tell me my kid was on the roof. Mom shame? Yep, lots of it.
Moms be warned: if the playroom is quiet, all hell has unleashed.
Those are just a few of the tales from my book o' mom shame. Oh, joy, there are more. Believe that. And guess what? I bet every mom (and dad) could write their own book, with chapters like: That Time I Locked You in the Car With My Keys (oops), and Those Nights We Ate Popcorn for Dinner.
So here's the point of this post...
Motherhood is great. Motherhood is hard. Motherhood is the best job you'll wish you could quit some (many) days. But you won't. You'll cry until your face hurts, scream until your voice cracks and a hideous vein appears on your temple. You will lose your shit.
And your kids will too. Hell, they may even be happy and relatively normal. So in the end, there's no point in carrying mom shame. Don't you have enough on your shoulders?
A version of this article appears on my blog. Read more of my content here. Or join my small, supportive Facebook group for women who enjoy yoga and want to live a more positive life: Make Space for Yoga.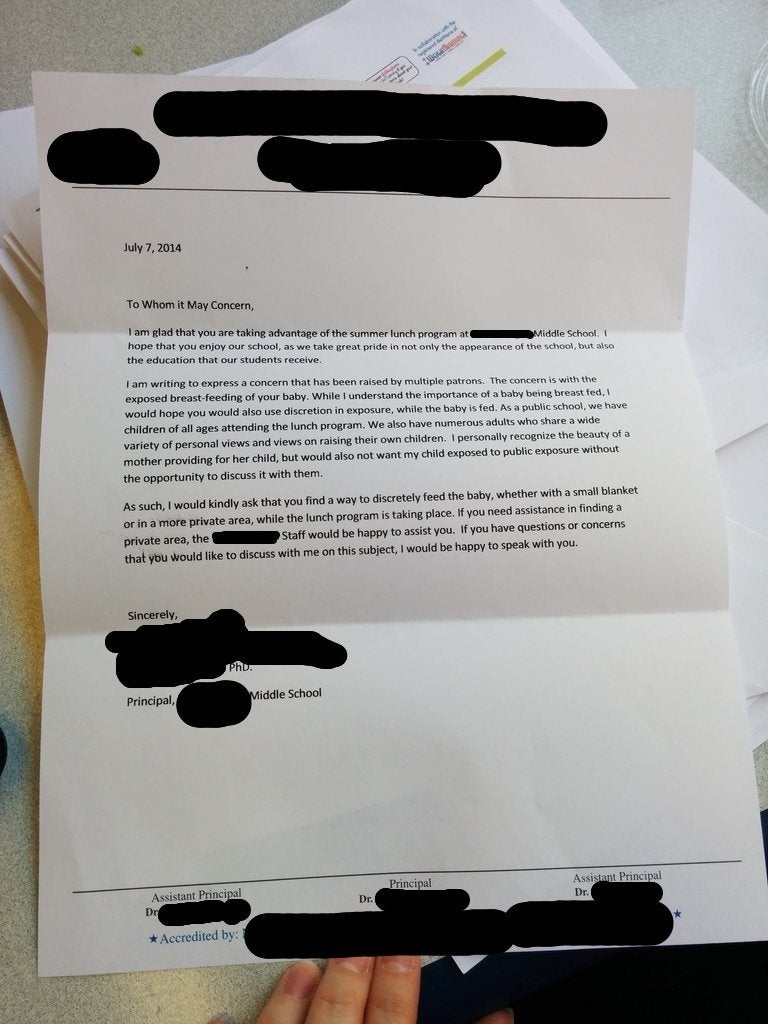 Places Moms Have Been Shamed For Breastfeeding