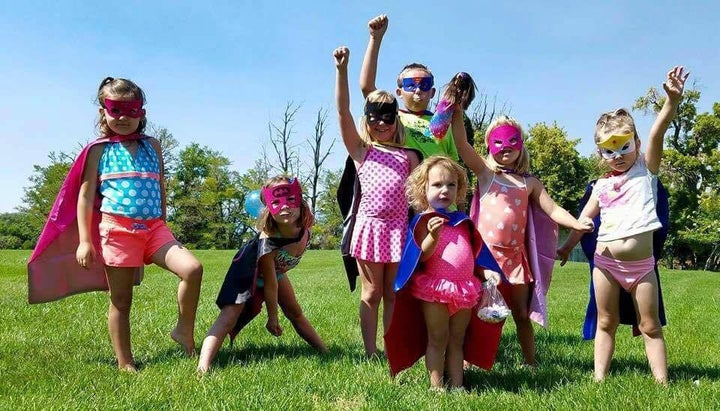 On November 9th, our five-year-old daughter, Hennie, came into our bedroom like she does most mornings. She snuck to the foot of the bed, popped her head up to see if we were asleep, then tried to sneak into bed without us noticing. She's not very sneaky―we always notice. She snuggled in to her mom, Kacy, and asked, "Is Hillary Clinton our president? Did she win?"
Kacy responded, "No. It's going to be Donald Trump."
Both crumpled in to each other. Kacy consoled Hennie through tears. Then, for a while, no one moved or said anything. Kacy eventually got up to pee and Hennie scooted over to my side of the bed and pressed her small, kidney-curled body into my rib cage.
"Dad, do people just not like girls?"
I think I said something about it being more complicated than that. That people weren't just voting for a man or a woman. But I wanted to say, yes. That some people just don't like girls.
We stumbled through our morning routine and got Hennie ready for school. I looked at Kacy who still had red-ringed eyes and we smiled. I laughed and asked, "Are we overreacting?" She said she didn't know. While Kacy packed Hennie's lunch I knelt down and put a hand on Hen's shoulder.
"Hen, who's the boss at Mom's work?"
"Mommy is!" She did a half dance move at this—thrusting her little arms in the air and skipping a little. To Kacy's annoyance, I constantly remind Hennie of this fact.
"That's right—Mom's the boss."
Kacy interjected, "a boss. Not the boss. A boss."
I asked, "Who's the boss at my work, Hennie?"
She reached out her hand and patted my beard. "I don't know."
"It's not me, Hennie—I'm not a boss—but Mom's a boss, and she's a good boss, and she's a girl."
After Hennie went to school we just sat at our kitchen table unwilling to move. We sipped coffee and poured over our laptops, looking for silver linings or loopholes.
""Dad, do people just not like girls?""
Eventually Kacy had to go to work to be a boss. I had one meeting to go to—but the rest of my day was mostly free. As I drove to work I heard Clinton's concession speech, "And to all the little girls who are watching this, never doubt that you are valuable and powerful and deserving of every chance and opportunity in the world to pursue and to achieve your own dreams."
I forced myself to not think about it. I tried to think about water. Water in rivers moving over boulders and forming plunge pools or rushing over shallow rocks. Water constantly changing, constantly returning. I knew that the brown trout were spawning right then a few hundred yards from where I drove. They form their spawning beds by beating themselves bloody against gravel patches. Then they stitch their wiggling shadows to the bottom of those beds and wait. I tried to turn that in to an easy metaphor as a distraction—something about it's the female fish who form the redds and they take the brunt of it all. Or maybe a more hopeful line about how it's all about birth and rebirth but I couldn't finish it.
After my meeting I drove to the river. I pulled on my waders and walked in. I decided to fish for the non-spawning white fish. As I crossed a pool in the river my foot slipped and I fell in. My arms pumped while my legs tried to find the riverbottom. As I stood I could feel water sloshing around in my waders—now they worked in reverse—they kept all the water close. I thought about packing it in. About leaving for the day—but I didn't. I fished in the canyon wind for two and a half hours. Ice formed on my shoulders, but soon burnt off as the sun rose higher. I looked for another metaphor. Something about bitter winds and frost and something else. I fished, and tried to be a little miserable.
On the way home from the river, I imagined my daughter at school. She's getting better at writing her lower-case "e"s; she often tells people she meets (waitresses and parking lot attendants and everyone else) that she loves them; she is the leader of every story she tells and every playgroup she joins. Then I thought about her mother; she quietly became the star pupil of every class she took; she's quick to join her daughter's monotonous games; she stays up at night worrying about the people she works with—that they'll be OK, that she'll be able to get them the things they need to be happy. I didn't have to seek out contrived metaphors about fish and freezing weather to give me comfort. I didn't have to force stubborn tenors to bend into unwilling vehicles. I had all the examples of love and hope I could hope for right in front of me. And, for the first time that day, I felt a little better.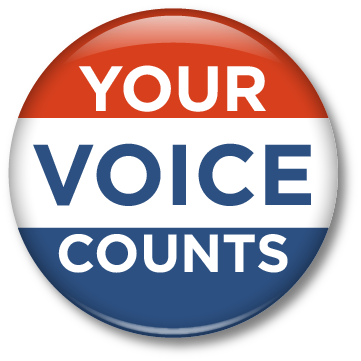 This was originally written for the "U.S. Presidential Election Reflections: Social Media Collecting Project" and they want to hear from you too!
You've been reading them all day. Now, you can help Utah State University Special Collections & Archives gather and preserve the reflections and reactions of U.S. citizens and others to the 2016 presidential election.
Share your story! Whether you are encouraged or discouraged by the election results, we want to collect your reflection of this momentous national event. It is important for our children and future generations to know what we were thinking and feeling. Like tiles in a mosaic, each voice adds shape and dimension to our national identity.
The project is fast (under 20 minutes) and all online. You can copy and paste something you've already shared on social media or compose your reflections at our online collection site (found here.)