I used to have a practice of choosing a word as a new year was turning. I did so for four or five years, during a phase of life when things were good. I don't remember all of the words, but I do remember radiance, and transformation.
That practice fell to the wayside when the hard times came. I sustained a mild traumatic brain injury just a few months into a new year (the year of radiance, in fact), almost 7 years ago now. My very healthy body was thrust into chaos and eventually into chronic illness and chronic pain. Yet I told myself, "acceptance is not stagnation," and I worked moment by moment and day by day to accept the new me while continuously working toward new goals, like walking a block, and then two, and then three.
In the midst of that journey I ended up divorced after 15 years of marriage, which thrust me into single motherhood, full time work despite disability, and despite full time work, poverty. Yet I pulled myself up and soldiered on, faith in my own resilience intact despite moments, days, and occasionally weeks of despair.
In the midst of that journey I found new love, some would say too soon, and after a year of dating we decided to move in together. Full of hope for our future together, we did just that, and five short weeks later we lost his young adult son in a car crash. I already thought I knew pain and trauma at that point, but I was so very wrong.
Three short months later while we were still in a sea of shock and despair, my beloved grandmother suddenly fell ill, went to the hospital and never came home. A few months after that a dear uncle passed away, and then my grandfather suddenly died, followed just a few days later by another uncle. My kids' great grandfather on their dad's side died the following month, and I relayed to one of the funeral home workers that I was attending my sixth funeral in nine months and her jaw dropped. "Do you know the average?" she asked, and I shook my head. "Americans on average attend one funeral every seven years," she said. "And here I am going for seven in one year," I wryly replied.
There have been other, smaller traumas and annoyances throughout these seven years as well. My health is always precarious due to the brain injury. I suffer from chronic migraines and an as of yet undiagnosed autoimmune condition. Parenting is a constant joy and sometimes challenge. My eldest has gone off to college, which was a huge rite of passage for both of us.
I have learned to live with grief as my constant companion, sometimes only able to see in hindsight the things that it has robbed me of and also the gifts that it has given. There have been more deaths, including losing a cousin to suicide just months ago.
All of this has happened, and yet.
I have been through a lot.
I don't want to be the person wallowing in sadness and pain. I don't want to live in fear. I don't want to be the person who is always waiting for the other shoe to drop. If I've learned anything, it's that at least in my case, there are more than two shoes, and more often than not they don't drop at all, but get chucked at your head.
Things have settled down somewhat over the last year or so. I married my love in October of 2016, with our surviving three children and our son's photo and memory by our sides. Toward the end of that year I remembered my word choosing practice, and settled on RECLAMATION for 2017.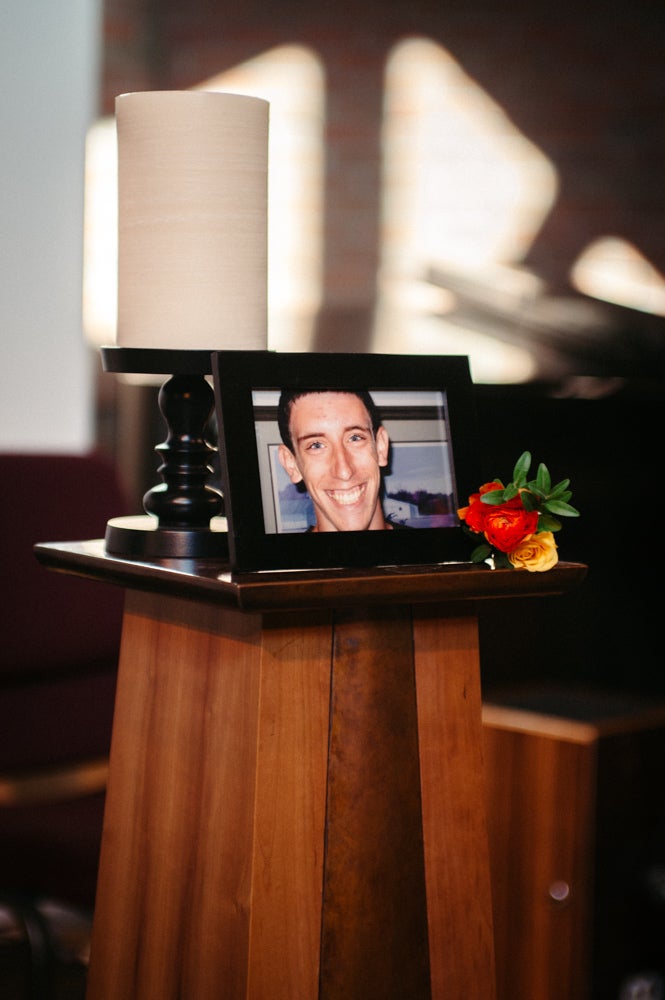 It's been a good word that has served me well. I have reclaimed things physically, emotionally, culturally, and spiritually. For 2018 I have chosen INTEGRATION, and will be working toward fully integrating all of these reclaimed things and knowledge and practices into my daily life.
Things are pretty good for me, in this moment. And yet, I know all too well that things can change in an instant; that we don't always get to choose the twists and turns on our paths.
Knowing what I know, my wish for you this new year is not sparkles and positivity and all the good things that life offers up. Instead, it is in the and yet. Whether you have yet to be chucked upside the head by a Chuck (or slipper or high heel or steel-toed boot, as the case may be) or whether you have been hit by many a shoe, may you find your and yet.
May you find a small glimmer of hope in despair, of joy in sorrow, of love in grief, of laughter through tears. May you choose a word, or not. May you make resolutions, or don't. May you set goals or simply carry on, moment by moment and day by day, surviving as best you can.
Whoever you are, wherever you are, whatever life has wrought –
Calling all HuffPost superfans!
Sign up for membership to become a founding member and help shape HuffPost's next chapter
This post was published on the now-closed HuffPost Contributor platform. Contributors control their own work and posted freely to our site. If you need to flag this entry as abusive,
send us an email
.