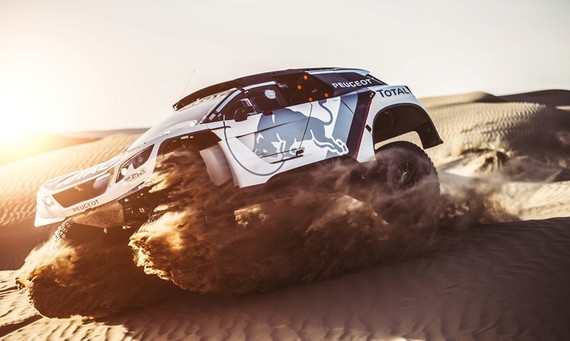 On January 2, the hardest and longest road trip of all starts again. The famed Paris-Dakar race (no longer between Paris and Dakar by the way) will see competitors of the off-road endurance voyage start from Asuncion in Paraguay to reach Buenos Aires in Argentina 12 days later.
The once again grueling itinerary of 9,000 kilometers will include several different weather patterns, high altitude passages, and timed sections. Shifting dunes in Bolivia have been announced on the program.
The cargo vessel Grande Francia has crossed the Atlantic in three weeks to bring 600 vehicles from Le Havre to South America - organization, media, race and assistance included.
Cars, trucks over 7,716 lb, motorcycles, and four-wheelers quads are the only four types of vehicles allowed to enter the race. There is a winner in each category. This year a new sub-category is added for lighter cars (SSV). The 2017 edition will see 491 competitors of 69 nationalities for 316 vehicles in the race.
Many vehicle manufacturers exploit the harsh environment the rally offers as a testing ground to demonstrate the durability of their vehicles, although most vehicles are heavily modified or purpose built. Extreme weather patterns will be crossed this year, from intense heat to snow, rain, altitude winds and other clement and inclement nature behavior.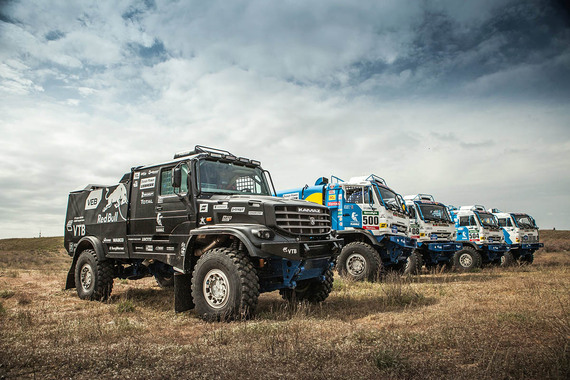 The Dakar Rally compensates 100 % of its carbon footprint.
The Dakar's carbon emissions linked to reconnaissance trips, organization, competition, transport and logistics have been completely offset for the last six years by an active participation in the Madre de Dios environmental project. By fighting against the deforestation of the Peruvian part of the Amazon region, the Madre de Dios project has been able to save some 120,000 hectares of forest.

An assessment is carried out after each bivouac and waste sorting is set up with authorized local companies. Aluminium, cardboard and paper, glass, oil, filters, tires and mechanical parts are processed and nothing harmful to the environment is left behind.
Some 22,000 personnel (gendarmes, police, and military) are specially assigned for the security of the public and the rally, including in the 51 secured spectator zones along the odyssey. A field hospital, an air ambulance, seven helicopters, 32 wheeled vehicles including 10 paramedic vehicles, and a 60-person nursing staff will be at the ready alongside all participants.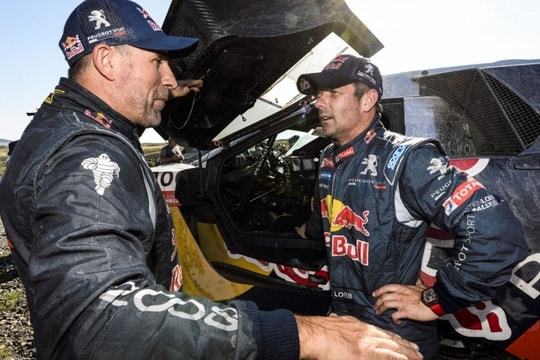 An entire week will be spent at an altitude of 3,000 meters (9,850 feet.)
Here is the complete itinerary:
2 Jan. Asuncion-Resistencia: 454 km (39 km timed against the watch)
3 Jan. Resistencia-San Miguel de Tucuman: 803 km (275 km timed - 284 for trucks)
4 Jan. San Miguel de Tucumn - San Salvador de Jujuy: 780 km (364 km timed - 199 for trucks)
5 Jan. San Salvador de Jujuy - Tupiza: 521 km (416 km timed)
6 Jan. Tupiza -Oruro: 692 km (447 km timed - 438 for trucks)
7 Jan. Oruro - La Paz:786 km (527 km timed - 513 for trucks)
9 Jan. La Paz - Uyuni: 622 km (322 km timed)
10 Jan. Uyuni - Salta: 892 km (492 km timed)
11 Jan. Salta - Chilecito: 977 km (406 km timed)
12 Jan. Chilecito - San Juan: 751 km (449 km timed)
13 Jan. San Juan - Rio Cuarto: 754 km (288 km timed)
14 Jan. Rio Cuarto - Buenos Aires: 786 km (64 timed)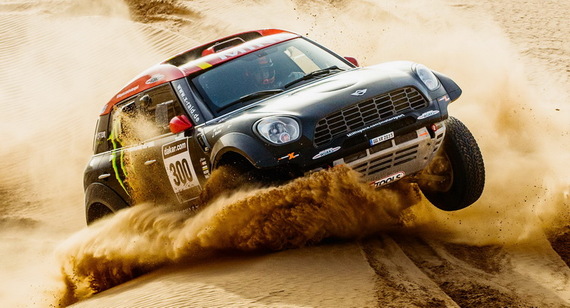 The Dakar Rally also known as the Paris-Dakar Rally is an annual race organized by the Amaury Sport Organisation. Most events since its inception in 1978 were from Paris, France, to Dakar, Senegal. Due to security threats in various parts of the desert countries, the race since 2009 has been held in South America. It is open to amateur and professional entries, with the amateur category making up about eighty percent of the participants.
Check out the vivid video teaser of the Dakar here