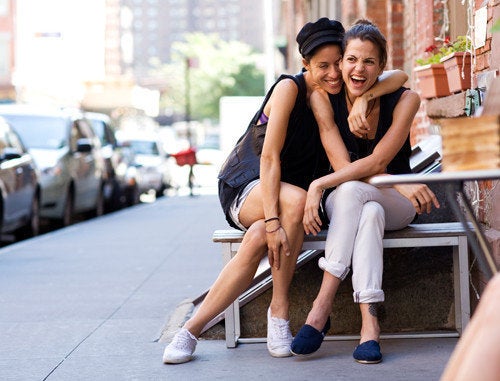 We are pleased to introduce Stylelist Blogger Network members Anda and Masha, New York City hat designers adored by the likes Drew Barrymore, Josh Hartnett, Jennifer Hudson and Jessica Chastain. The duo started their careers in fashion styling photo shoots, but quickly realized there were few options when it came to cool and casual toppers. Years later, their creations can be found at Madewell and on stars around the world. So what inspires these stylists-turned-hat designers? Read our Q&A to learn more:
Why did you start designing hats?
As stylists, we had a difficult time finding the hats that we would love to see on our clients. So we thought, "Why not create what we're looking for?" Our goal was to replicate that perfect vintage find, or your dad's favorite hat. We're influenced by all things rock 'n' roll, so we added edgier elements, but these hats can be worn anywhere and everywhere.
Why is it so hard to find a good hat?
Sometimes we want something a little more unique and different than all the others. Because our hats are handmade, we have the luxury of being able to size each buyer's purchases to fit exactly how they want it. Plus, our styles are all unique -- different brim sizes, distressing, fine felt fur -- all these characteristics make our hats a bit more special.
What makes a good hat?
A good hat should feel like your friend that you want to bring along everywhere.
Tell us about a few of your favorite hat styles:
We have the "My Old Man," which is an oversized and taller style -- it looks amazing on girls and guys with longer hair. There's also the "Keith" hat -- a sort of '60s fisherman hat that looks amazing with any casual look.
What are some of the hat trends you see emerging for summer?
We love the classic black and camel styles, but we predict a surge of color-blocking and neon.
Who are your hat icons?
We are obsessed with Anita Pallenberg and The Rolling Stones in the late '70s. Pallenberg would wear all these amazing hats and then dress the Stones up just like her -- she'd put them in female hats as well! Our line is completely unisex and looks great on guys and girls.
Stylelist celebrates style in its many forms. So, with that philosophy in mind, we've teamed up with some of the most vibrant -- and varied -- voices on the internet to bring you the Stylelist Blogger Network. Over the following weeks, we'll be introducing you to its members with these Q&As.
Meanwhile, check out Anda & Masha's latest designs in the slideshow below: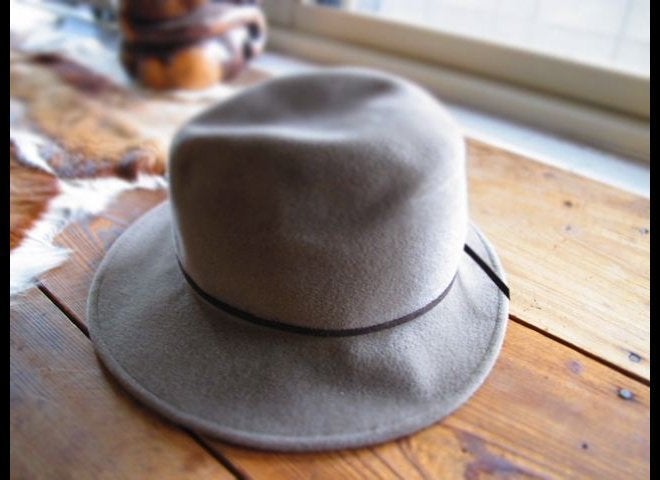 Anda & Masha's Hats