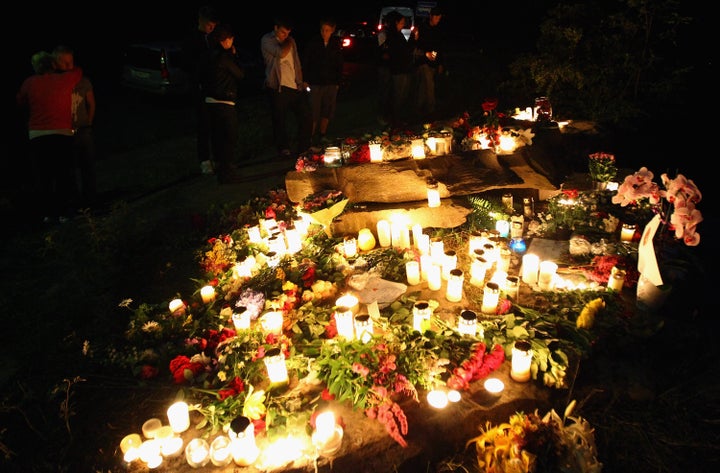 One week after the Oslo drama, Anders Behring Breivik's 1518-page manifesto reveals a detailed portrait of the suspected Norway shooter and of what he himself describes as his "privileged upbringing."
Breivik was born in 1979 in London, where his father Jens Breivik was stationed at the Norwegian embassy. Less than a year after his birth Breivik's father and mother divorced, prompting his mother Wenche Behring to return to Oslo. Breivik's father remarried and remained in Europe, accepting a position in Paris where Breivik used to visit him during school vacations.
When he was about 15, Breivik got into graffiti. CNN reports he claimed to be the most active graffiti artist in the Norwegian capital by 15. Of that time he also wrote: "Unless you had Muslim contacts you could easily be subject to harassment, beatings and robbery," according to CNN. The network also points at some of the more paradoxical paragraphs in the document. Breivik writes: "As all my friends can attest I wouldn't be willing to hurt a fly and I have never used violence against others ... If we wanted to we could have harassed and beaten up dozens of Muslim youth. However, as we didn't share their savage mentality, violence was pointless."
Breivik's right-wing political views seem to have fully developed in his late twenties, childhood friends saying that he had friends of Middle Eastern descent earlier on. A friend told the Guardian that it was only then that Breivik began posting right wing opinions on Facebook.
REAL LIFE. REAL NEWS. REAL VOICES.
Help us tell more of the stories that matter from voices that too often remain unheard.