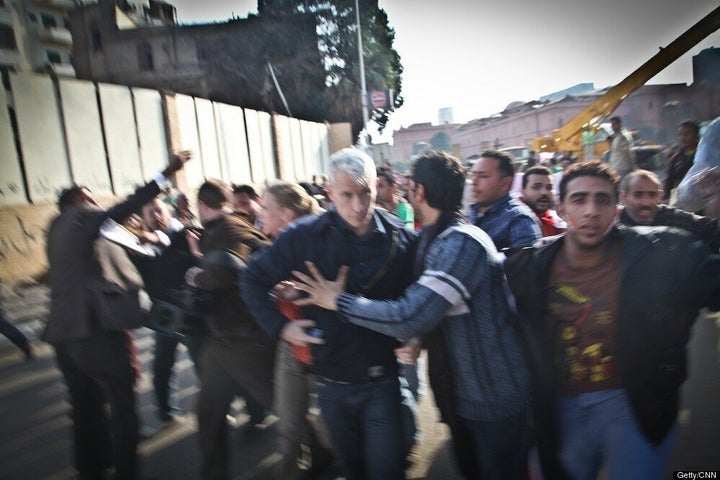 "A man jumped out of the crowd and tried to push us around," he said. "It sort of allowed other people in the crowd to focus on us. Other people came out of the crowd. Somebody punched me in the head, and from there things escalated quickly."
The crew decided they had to turn around, he said. They tried to walk away "as calmly as possible," but this did not calm the crowd around them.
"They were following us, screaming at us, ripping at our clothes," he said. This lasted for five minutes. The mob threw bottles and water at the crew, and kept kicking and punching people. A few people tried to assist them, but they were overwhelmed by the pro-Mubarak group. Meanwhile, Egyptian soldiers watched the whole thing.
Cooper said he received four distinct blows to the head. "I've never been punched in the head before," he said. "So they left an impression."
He said it was the first time that he'd been directly attacked in a crowd while reporting a story. For now, he is staying away from Tahrir Square. It is not safe, he said, for any journalist to report from there.
Watch video of the attack:
Popular in the Community