Anderson Cooper had one thing to say to Beyonce naysayers who criticized the diva for allegedly lip-syncing the National Anthem on Inauguration Day: "So what?!"
News broke on Tuesday that Beyonce might have lip-synced the incredible rendition of the Star Spangled Banner she performed during the inauguration, sending mega-fans and Beyonce enthusiasts into a tizzy. "Beyoncé Lip-Synced at the Inauguration, Betrayed the World," a headline on Jezebel read. "Who Betrayed America More: Lance Armstrong or Beyoncé?" Vulture's headline quipped.
"As far as I'm concerned, it is Beyonce's world and we are just living in it," Cooper said during his signature RidicuList segment. "A spokeswoman for the U.S. Marines band said Beyonce did not sing it live ... but another Marine band spokesperson released a statement later in the day saying no one in the Marine band is 'in a position to assess whether Beyonce sang live or not.' And I am releasing a statement right now saying, 'I just don't care!'"
Cooper continued, "We got to look at Beyonce's beautiful face and hear Beyonce's beautiful voice ... There is only one thing we should be saying today and that is: 'Thank you, Beyonce.'"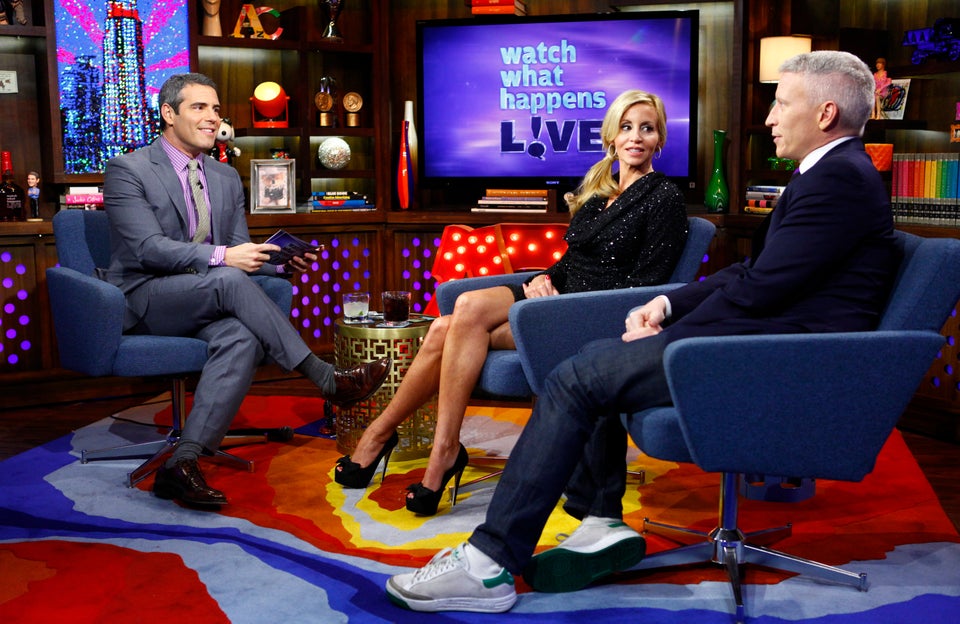 Anderson Cooper About Town
Popular in the Community