Anderson Cooper's long-term boyfriend, Ben Maisani, allegedly has been caught on camera kissing another man in a New York park.

Maisani, 39, who has been in a serious relationship with Cooper for more than three years, can be seen in new images holding hands and passionately kissing a man who is not the "silver fox" anchor, but rather a dark-haired mystery man.

''The fact is, I'm gay, always have been, always will be, and I couldn't be more happy," Anderson revealed a few weeks ago, sparking wedding rumors about him and his live-in boyfriend. But now friends of the couple wonder if they can survive this betrayal.

"They both have very busy lives and have enormous trust in each other," a friend of Anderson's tells me. "But at the end of the day, they come from very different worlds. Just this weekend, Anderson was hanging out with Beyonce at the UN headquarters for World Humanitarian Day, while Ben runs a gay bar in the East Village."

However, although the two live very different lives and are rarely seen together, they do take time out almost every day to work out together. Just this Saturday afternoon they were spotted together lifting weights at the David Barton gym in Chelsea. Anderson wore an FDNY T-shirt and Ben sported a baseball cap, while the two worked out in almost silence, with Anderson occasionally checking his phone for messages.

"It is just so sad that weeks after finally admitting he was gay and happy, this has happened," a friend of Anderson tells me. "He never wanted to be the poster boy of the gay movement but he has become that. This is all very sad."

It is not yet clear when the pictures were taken, leaving some to hope they could have been snapped before Anderson and Ben got together. But the question remains, why would photographers be following Ben pre-Anderson?
Before You Go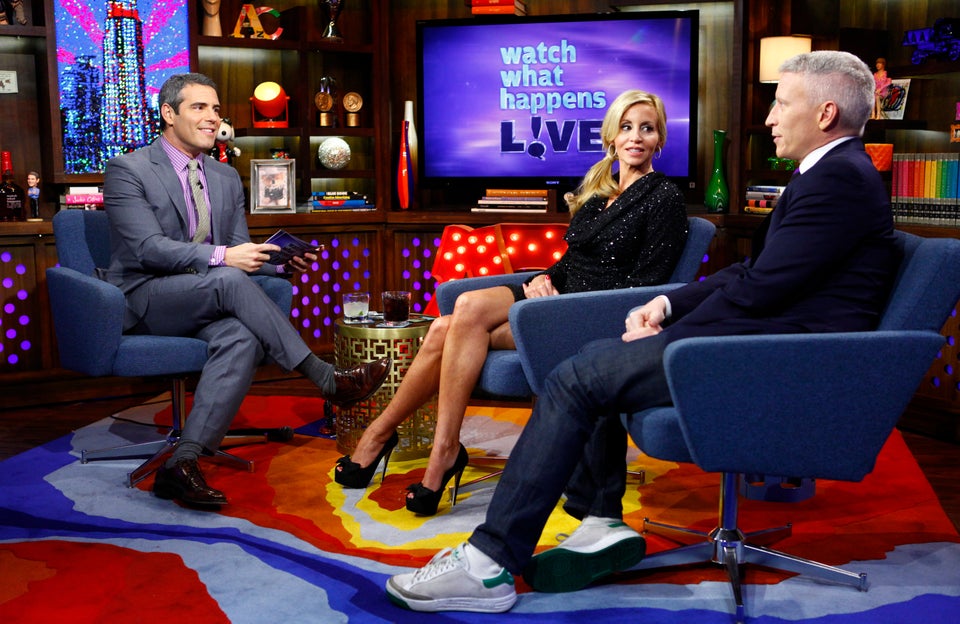 Anderson Cooper About Town
Popular in the Community