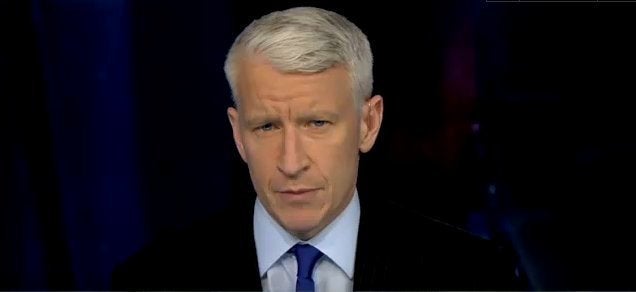 Anderson Cooper's town hall, "Bullying: It Stops Here" premiered Sunday night, kicking off a week of "AC360" programming devoted to bullying awareness and prevention. The special aired from Rutgers University about one year after fresham Tyler Clementi's suicide.
"AC360" took viewers behind the scenes of the town hall, and interviewed audience members who welcomed the conversation at their school. "If we are ever going to find a solution to this problem, it's important to have a discussion in the first place," an audience member said.
Cooper has been a strong opponent of bullying. He has spent considerable airtime on his show and other programs speaking out about the suicides among young men and women that were done in response to years of being bullied. Following the death of 13-year-old Jamey Rodemeyer, Cooper reflected on the harsh bullying the young man faced for having too many friends that were girls, and had his sister on the program to further discuss the pain Jamey endured from being bullied.
"Bullying: It Stops Here" will re air on Friday, October 14.
Popular in the Community