This time, however, he did an impersonation of Stodden that is worth all the tea in China, all the fog in London, all the money in the world. It is that good.
Seventeen-year old Courtney and her husband Doug, 51, were booted out when parents complained about her racy attire and their public displays of affection. Cooper sarcastically defended the couple against this "latest injustice," saying, "She had no other choice but to walk her festive stripper boots right out of there and to show off her pumpkins on the side of the road."
He showed just a few pictures of Courtney posing with pumpkins, but not all. "Let's just say they show a little too much crack-o-lantern," he said.
Then, the CNN host impersonated Courtney during the couple's "Good Morning America" interview, in which, in his words, Courtney "tries to eat her own face."
The impersonation was priceless beyond compare. Watch a video and see a series of stills below. (h/t Buzzfeed)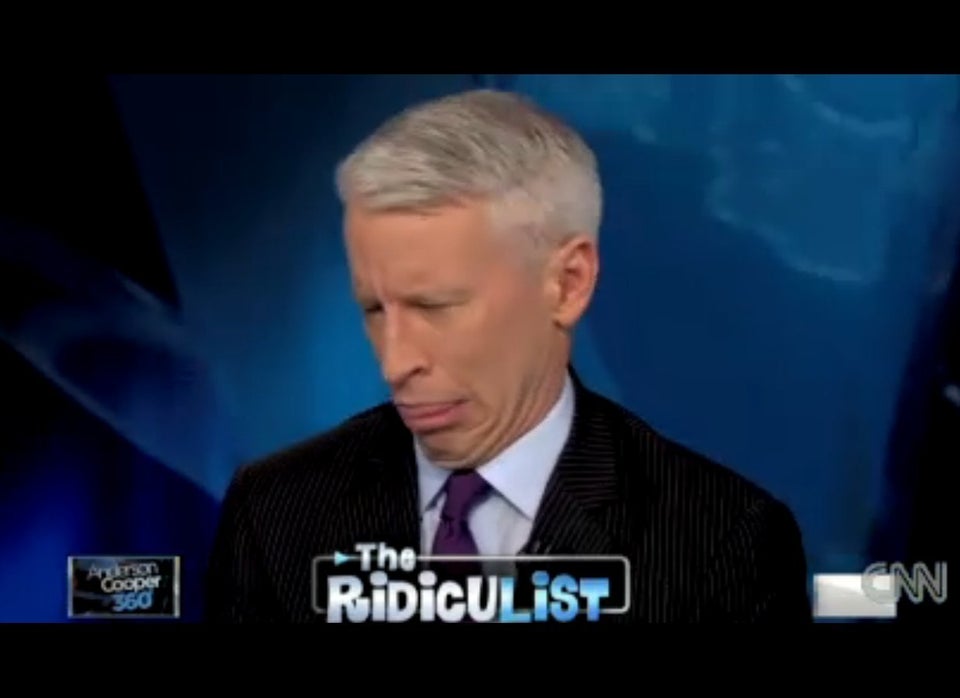 Popular in the Community