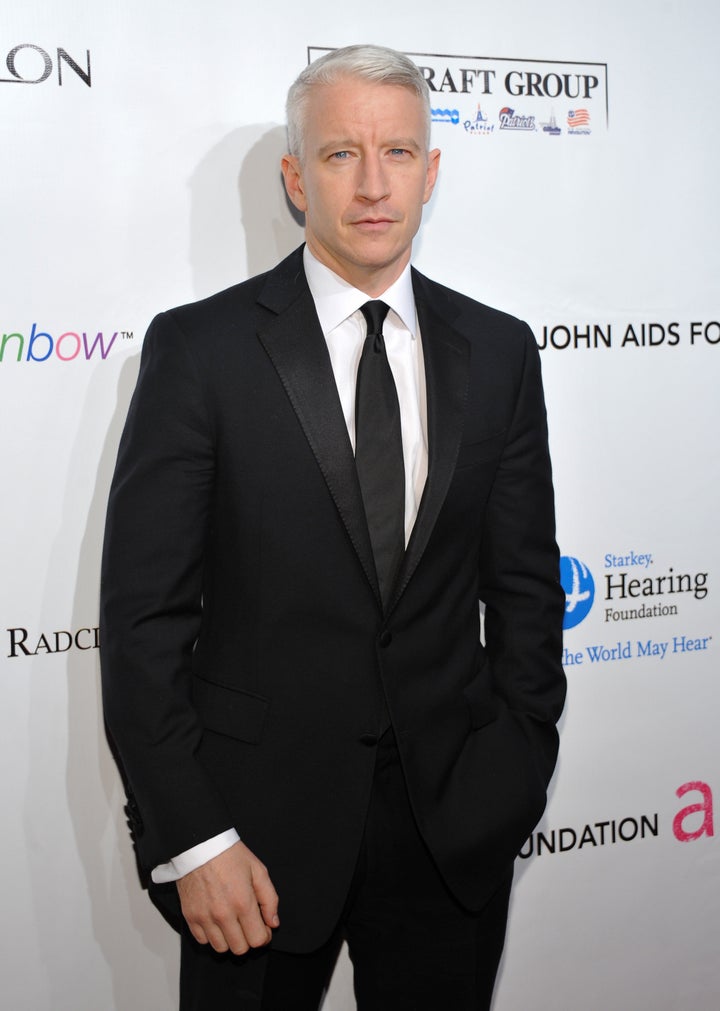 If there's one thing Anderson Cooper wants you to know about his new daytime talk show, it's that it's "not a news program."
The "Anderson Cooper 360" host took to the stage of the PromaxBDA conference Wednesday morning, where he revealed some surprising details about his upcoming show, "Anderson."
"We think this will be the only show on the air that covers a broad spectrum of topics," Cooper announced. "For years in news I was ashamed to admit I watch [Bravo's Real] 'Housewives'… now that I'm at daytime TV, I can fully reveal that I like the housewives."
Fans of Cooper's CNN show might be surprised to hear that "Anderson", which premiers Sept. 12 of this year, will be not be centered around politics.
"There are so many places where viewers can get that," Cooper said, raising the the inevitable question of, 'in how many places can one find coverage of Real Housewife of Atlanta NeNe Leakes?' Far fewer (in fact, we can only think of one -- Bravo's own "Watch What Happens Live"). That's why Cooper intends to make "Anderson" one of those places.
"I talked about my interest in NeNe a lot, maybe too much," Cooper admitted, relaying an anecdote (hopefully) similar to those he will bring up on his new show: "I am sitting there doing the news, my phone goes off and it is NeNe Leakes in the back of a limousine, I think clearly drunk, yelling 'don't be tardy to the party!'"
"You can be very serious and very passionate about [serious news] and still like NeNe Leakes," he said. "People know that you can juggle different things."
This is not the only juggling Cooper will be doing come fall. He'll continue to host "Anderson Cooper 360" at night, while filming "Anderson" during the day. Talk about a balancing act!

Related
Popular in the Community