The CNN host mocked the president during his Wednesday night program for using the event as an attempt to "rewrite history" about his response to the deadly violence in Charlottesville, Virginia. Cooper added that Trump said "outright lies" throughout the 77-minute appearance.
Cooper also ripped Trump for believing himself a victim during the fallout from the events in Charlottesville, an especially egregious position considering the casualties during the weekend when neo-Nazis and other white supremacists rallied together in the city.
"Donald Trump: the world's biggest victim, trapped inside the body of the world's most powerful man," Cooper said mockingly.
The CNN host went on to criticize Trump for making every possible situation about only one thing: himself.
"Last night, first and foremost, wasn't about the people in that auditorium as the president claimed it was. Maybe that was the biggest lie of all," Cooper said. "Last night, what we saw, was all about him."
Watch the entire takedown in the video above.
Before You Go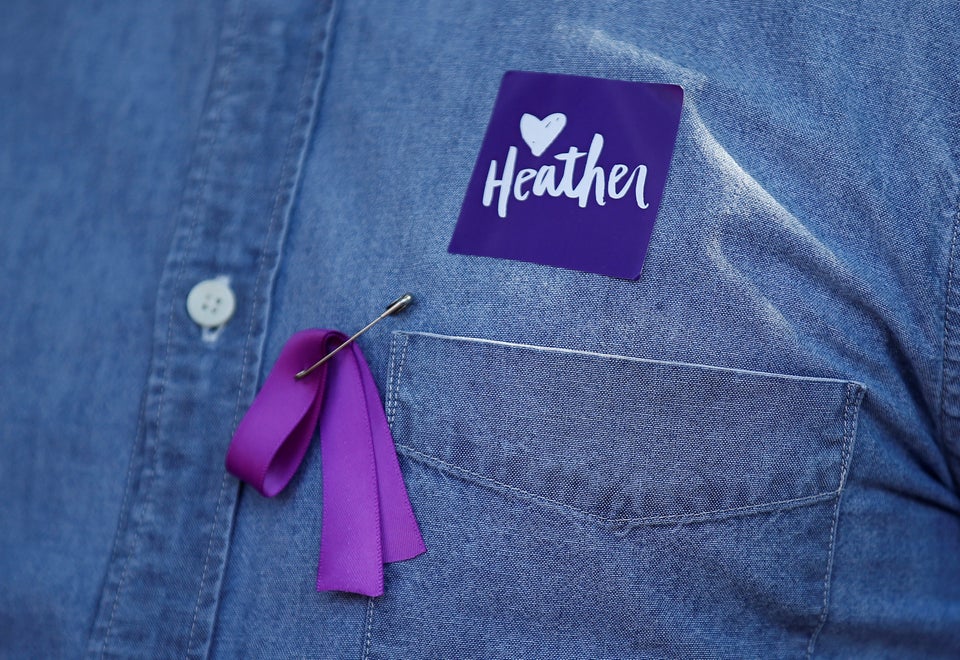 Memorial Held For Charlottesville Victim Heather Heyer
Popular in the Community