It was a cold day in December 2012 when Darwin the monkey was spotted wandering around a Toronto IKEA looking dapper in a little shearling coat. He was confiscated by Toronto Animal Services as it's illegal to own a monkey as a pet in Toronto. But Darwin's owner, Yasmin Nakhuda, wants him back. "He's not a monkey, he's my son," Nakhuda said.
Now Canada's justice system is deciding the fate of the IKEA monkey in what Anderson Cooper calls "the trial of the century."
"Anderson Cooper 360" gives an update on the current state of the IKEA monkey in the clip above. Darwin is currently at a primate sanctuary where he is reportedly happy and bonding with a baboon named Sweet Pea.
Cooper admitted he was "obsessed" with this "stylish little monkey" but hopes he remains at the sanctuary. "I really don't think people should have monkeys as pets," Cooper said. "I don't think it's right, even though I would like to have a monkey as a pet. It's just not appropriate."
Before You Go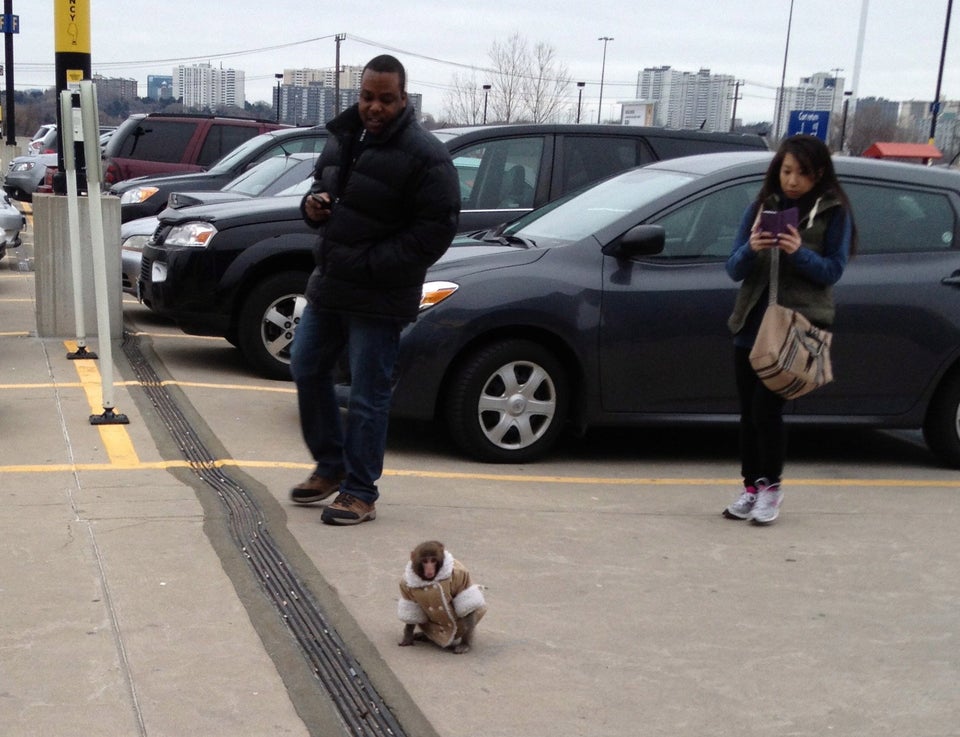 Darwin The IKEA Monkey
Popular in the Community