Anderson Cooper was so disgusted by a guest that he kicked her off his daytime show on Tuesday.
On Tuesday, Cooper asked Burge to explain why she was encouraging her daughter to get plastic surgery, and how tabloids got pictures of her daughter on a stripper pole. He was so dismayed by her answers that he said "he had to stop" the interview.
"I try to be really polite to all my guests," he told her. "I think you're dreadful and I honestly don't want to talk to you anymore."
He later explained his decision to kick her off, saying, "I regret having her on in the first place and I regret that that's how things ended."
Related
Before You Go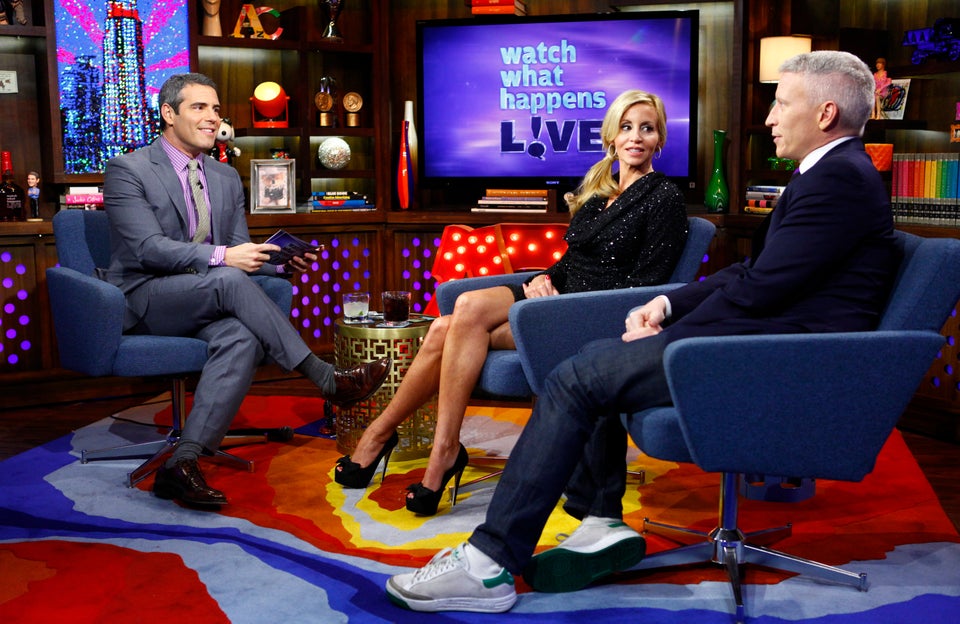 Anderson Cooper About Town
Popular in the Community