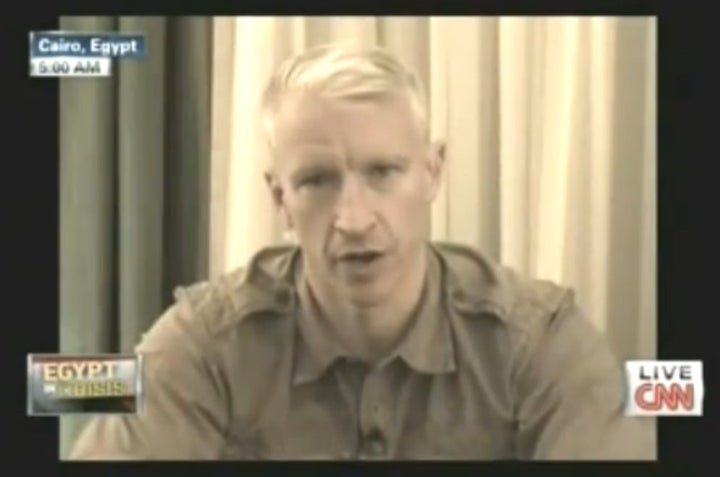 After two straight days of being attacked on the streets of Cairo, Anderson Cooper brought viewers his Thursday show from an undisclosed, dimly lit room, saying that he was "a little bit scared" for his safety.
"I can't tell you where we are, frankly for our own safety," Cooper said. "Systematically, we have seen journalists attacked...we would like to be showing you instead of...this strange image of us sitting on the floor of an undisclosed location in dim lighting, we would like to be showing you pictures, live pictures, of what's happening in Liberation Square right now, but we can't do that because our cameras have systematically been taken down through threats, through intimidation, through actual physical attacks."
He continued, "I don't mind telling you I am a little bit scared, because we frankly don't really know what the next few hours will hold. And I think there's a lot of people who are scared tonight in Egypt."
WATCH:
Calling all HuffPost superfans!
Sign up for membership to become a founding member and help shape HuffPost's next chapter