Cooper on Friday was asking Jeffrey Lord, a CNN contributor and Trump surrogate, about the president reportedly calling former FBI Director James Comey a "nut job" to Russian officials at the White House. But Lord continued his unconditional support for Trump, saying U.S. presidents can say whatever they want.
"I don't care what he says to the Russians. I mean, he's the president of the United States," Lord said. "If he wants to say that, if Barack Obama wants to say whatever, if George Bush says I looked in his eyes ..."
Cooper, apparently fed up, interrupted: "If he took a dump on his desk, you would defend it."
The sharp comment made Lord laugh.
Cooper's not the only one frustrated by Lord's on-air ramblings.
So, when Cooper dropped his "dump-on-his-desk" comment, some people said it was a long time coming.
Before You Go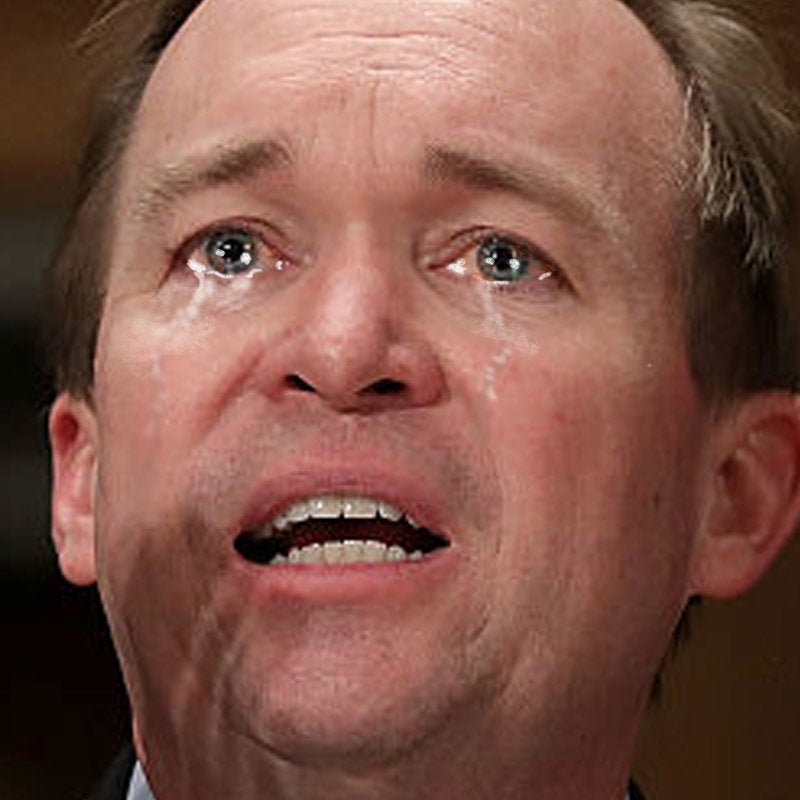 Photoshopped Pics Of Trump Team Members Crying Are Oddly Satisfying
Popular in the Community