Journalists found themselves once again caught up in the ongoing violence in Gaza on Tuesday night and Wednesday morning.
The media has become increasingly affected by the fighting between Hamas and Israel, as a series of Israeli air strikes have targeted buildings housing journalists and killed several in their cars (Israel claims it is targeting Hamas personnel). On Tuesday, Israel killed three Palestinian journalists and hit the offices of Agence France-Presse with a missile. The offices of Al Jazeera and the Associated Press were also damaged by nearby strikes.
Later that night, multiple explosions struck very near to hotels where many international journalists are staying. Twitter lit up with the shaken reactions of reporters from around the world:
On CNN, Anderson Cooper showed footage of himself ducking, visibly shaken, as what he called "an enormous series of blasts" went off nearby. "The percussion of it, you could feel for many, many blocks," he said.
On Wednesday's "CBS This Morning," a correspondent showed ghostly green footage of journalists examining the damage to their hotel after a strike:
The presence of so many journalists meant that the sounds of the strikes could be heard powerfully close. A report on Wednesday by the BBC's Jon Donnison was interrupted by a series of huge booms:
In Israel, correspondents were dodging rockets as well:
Before You Go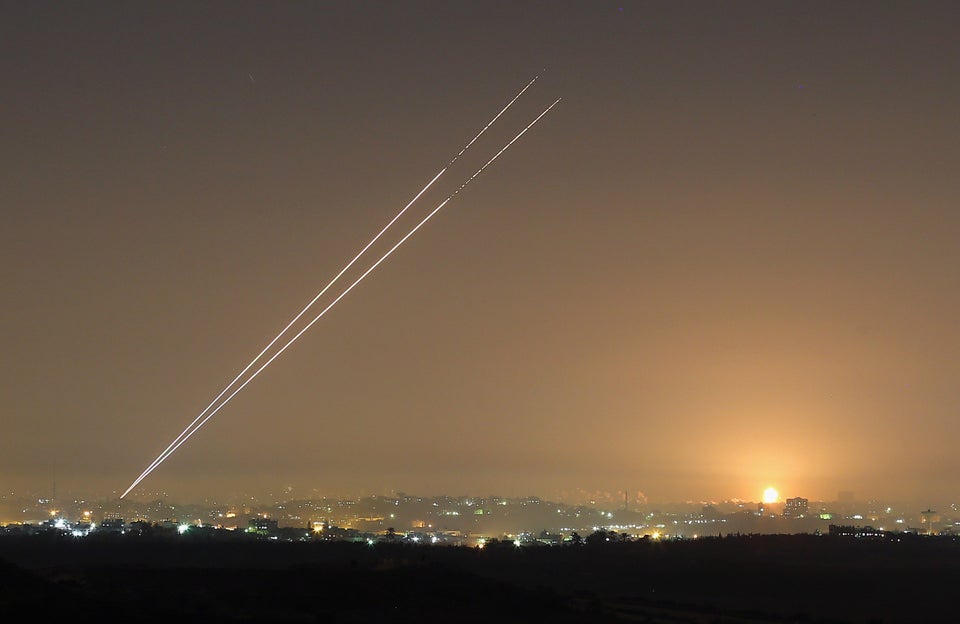 Israel-Gaza Conflict
Popular in the Community