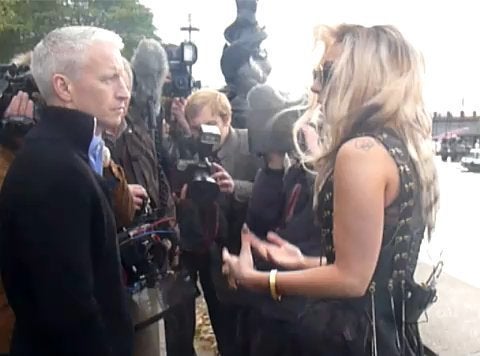 Anderson Cooper revealed that Lady Gaga got him drunk on whiskey while he was doing a profile of her in London for "60 Minutes."
In an interview with "The Insider," Cooper said that he and the pop star wound up in a pub after a day of interviews:
"We actually ended up that day in a pub in London drinking Jameson, which I don't really drink. So, she got me to drink like two of them, and by the end I was ready to have the interview be over because I really sort of couldn't ask anymore questions."
The profile is not slated to air until Feb. 11. Presumably, Cooper's drinking session will not be included.
Popular in the Community