Anderson Cooper hit out at designer Karl Lagerfeld on his Thursday show over Lagerfeld's comment that singer Adele is "a little too fat."
Lagerfeld backtracked almost immediately after his statement was published, issuing another one apologizing and saying he had been taken "out of context."
During his nightly "Ridiculist" segment, Cooper called Lagerfeld an "Edward Gorey cartoon character" and wondered what context could possibly have made things better.
"She is a little too fat, but only in the brain!" he tried. "She has a really fat brain filled with knowledge!" Cooper then ran through some of Lagerfeld's more eye-opening statements, such as that women who really want to change their looks for good should just get plastic surgery. He also read a quote of Lagerfeld saying, "do we have to know your opinion?"
"I could not have said it better myself," Cooper said.
If there's one reason the CNN host is feeling particularly protective of Adele lately, it could be that he recently profiled her for an upcoming episode of "60 Minutes." She even sang "Rolling In The Deep" personally to him. That's enough to make anybody defend her for life.
Watch Adele sing to Anderson Cooper on "60 Minutes":

Related
Before You Go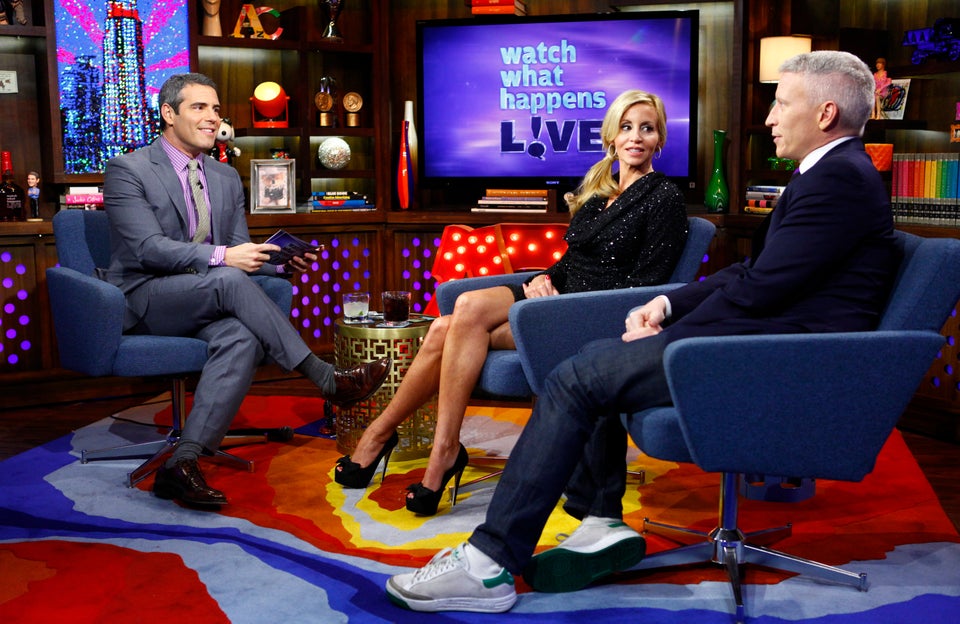 Anderson Cooper About Town
Popular in the Community