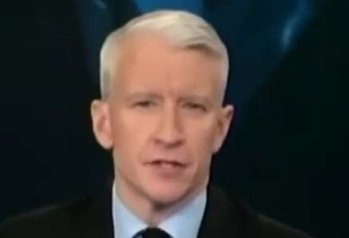 Anderson Cooper was clearly unimpressed with Cindy Jacobs, the woman who has gained attention in recent days for her declaration that the repeal of the "don't ask, don't tell" law is the cause of the death of thousands of birds in Arkansas, because he mocked her in his nightly "RidicuList" segment on Tuesday.
After summarizing Jacobs' views, Cooper said, "Not following the logic there? Maybe that's because, unlike Cindy Jacobs, you're not a self-proclaimed, quote, unquote, 'respected prophet.'"
He then played a video of Jacobs, who said that the bird deaths "could be because we have said it's okay for people who commit these kinds of acts to be recognized in our military for the first time in our history."
Cooper also mocked Jacobs' assertion that "nature itself will begin to talk to us" when God is unhappy with current events.
"When nature does begin to talk to us, let's hope it's more like from the movie 'Babe,'" Cooper said. He then played a clip from the movie.
Support HuffPost
The Stakes Have Never Been Higher
Related
Popular in the Community