Well, sort of. On Tuesday's broadcast of "Late Night With Seth Meyers," Cooper recalled how his mother, Gloria Vanderbilt, would occasionally refer to Cher as her "fantasy daughter" when he was growing up. Naturally, the CNN anchor was confused.
"All throughout my childhood, actually, my mom would refer to people as her fantasy [children]," Cooper, 49, revealed. In 2013, he finally met Cher when she was interviewed by his pal, Andy Cohen, on "Watch What Happens Live." Now, he and the legendary singer-actress joke about their quasi-familial bond. Slipping into a remarkably spot-on impression of Cher's signature timbre, Cooper said the diva "now texts me, 'Hey, little bro.'"
The surprising take didn't go unnoticed by Meyers, who quipped, "I think I'm not alone of the people in this room who thought, 'That's a better Cher than I thought Anderson would have.'"
All joking aside, Cooper said he's consistently impressed with Cher's political activism. Despite her superstar status, he said, Cher "watches a lot of news, and she does amazing things," recalling how the star responded to his profile of a New Orleans woman who was feeding Hurricane Katrina victims by offering to make a donation.
"She has no filter anymore," Cooper said.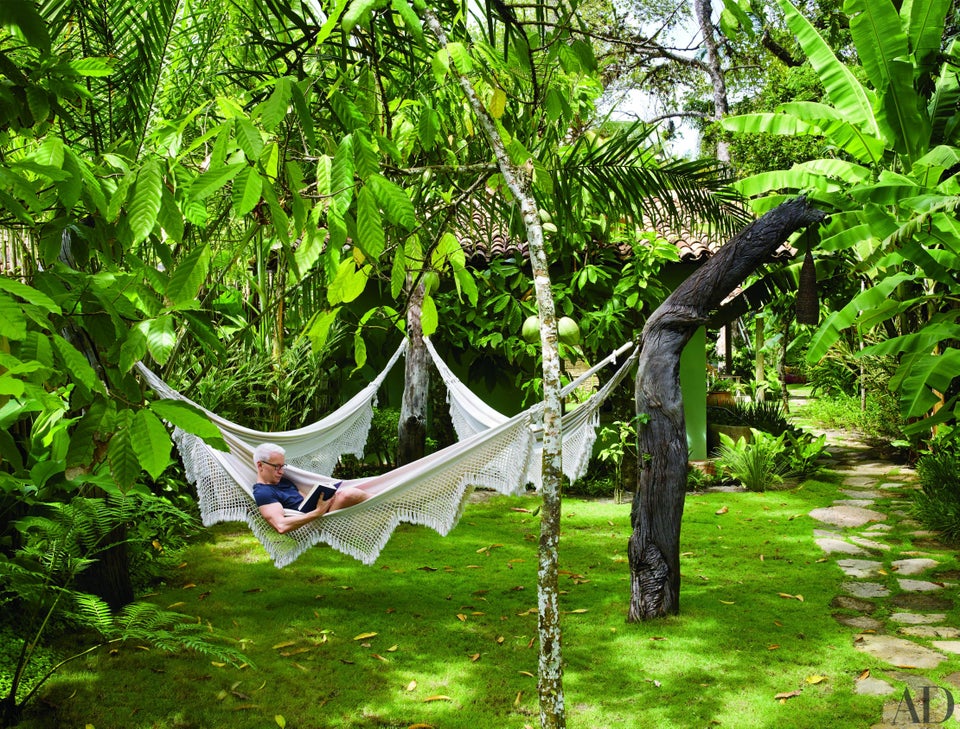 Anderson Cooper's Brazilian Vacation Home
Popular in the Community