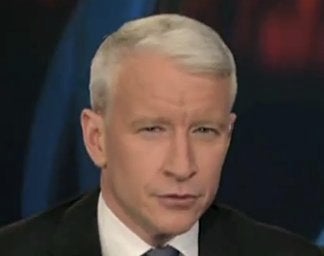 Anderson Cooper chastised Rutgers University—and anyone else, really—for paying "Jersey Shore" star Snooki to appear, or do anything.
Cooper noted that Snooki—or as he referred to her, "one impossibly lucky, unusually spunky, freakishly tan, beer guzzling, juicehead hugging, muscle loving, Botero body, pint-sized money-making machine"—and her castmates are set to make $100,000 per episode next season.
"If you listen closely, you can hear schoolteachers around the country weeping right now," Cooper said. "...That's about 2,857 tanning sessions, which is about what she probably needs per year."
Cooper then took aim at Rutgers. Recently, the school made waves for paying Snooki $32,000 to speak there—more than it paid Toni Morrison to give its commencement address. Cooper said that what was needed was a simple comparison:
Who's to say one's better than the other? I let the excerpts speak for themselves. From Toni Morrison's "The Bluest Eye," quote, "There is really nothing more to say, except why? But since why is difficult to handle, one must take refuge in how." All right. All right, not bad. Not bad. But does it really show the command of the language, the nuance that's dripping like so much tanning accelerator from the pages of Snooki's book, "A Shore Thing"? And I quote, "Any juicehead will get some nut shrinkage and bacne." It's true.
WATCH: