"The fact is, I'm gay, always have been, always will be, and I couldn't be any more happy, comfortable with myself, and proud," he wrote to Sullivan.
The talk show host revealed that both he, and his mother, were displeased with Jones' characterization of his announcement.
Jones previously said on the "Today" show, "I've been in daytime television for a long time. He's a daytime talk show host and when the ratings slip in daytime, the hosts tend to tell you lots of things about them...There were times that you generate information for ratings."
On his daytime talk show "Anderson Live," Cooper addressed how he felt "annoyed" by Jones' comment that he publicly came out to boost his ratings.
"As memory serves, in terms of boosting ratings, I seem to recall [Star] hocking her wedding every single day to get free products when she was on 'The View' and I seem to recall her lying about her gastric bypass surgery and making everybody else lie about it as well. So for her to suddenly emerge out of the shadows and suddenly attack me for this, I couldn't believe it," Cooper said.
He added that her comment was "so annoying" because he made his announcement when he was off the air.
"If I was wanting to boost ratings, I would have waited to announce it on 'A Very Special Episode' that would have been promo'd for weeks and weeks and there would have been commercials...'Anderson's Huge Announcement,'" he said. "But instead I was in Africa on assignment for '60 Minutes.' I wasn't even on the air for days afterward!"
Cooper said that he did not plan on addressing the topic. He added that he invited Jones on the show to discuss further but she turned him down.
"I would think she would want as much publicity as possible given her penchant for wanting publicity," he said.
Jones didn't back down, issuing a blunt reply on Twitter: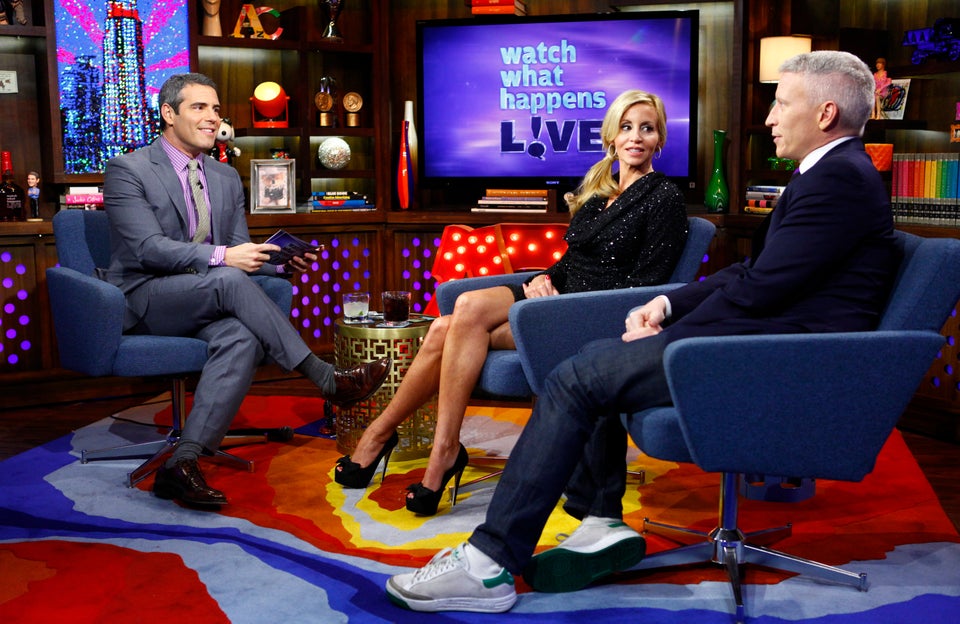 Anderson Cooper About Town