But Cooper finds it even more baffling that Trump appears to spend his time watching cable news and firing off controversial tweets instead of getting ready for his upcoming job as president of the United States.
"We are in uncharted waters with a president-elect who is continuing to tweet just as he did, maybe a little less, but as he did during the campaign. I mean, when I first heard that he was tweeting about something that was on this broadcast, a number of tweets ― again, factually incorrect tweets last night ― I kept thinking, 'doesn't he have, like, a briefing book on ISIS to be reading last night?'"
"I appreciate he's watching the show," Cooper said. "But what is he doing?"
See the full conversation above.
Before You Go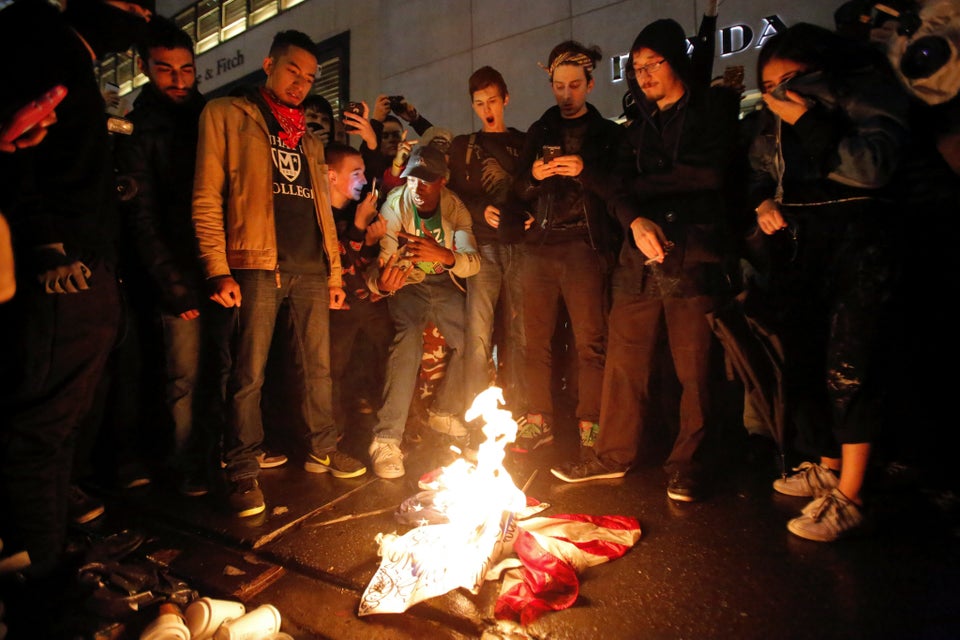 Donald Trump Win Sparks Protests Nationwide
Popular in the Community