Anderson Cooper took a trip down memory lane on Wednesday when, at the behest of none other than Miss Piggy, he tried on a brown wig.
The porcine superstar will be Cooper's guest on his Thursday talk show, and in a preview video, she lamented his ever-unchanging appearance.
"You only have one look!" she cried. Luckily, Piggy had a solution: a variety of wigs. Cooper tried on the brown one (it looked a bit unnatural) and reminisced about one of his most prized former possessions: his brown hair.
"In my mind when I look in the mirror I still have brown hair, and I'm shocked every time I look in the mirror," he said. "It's kind of depressing."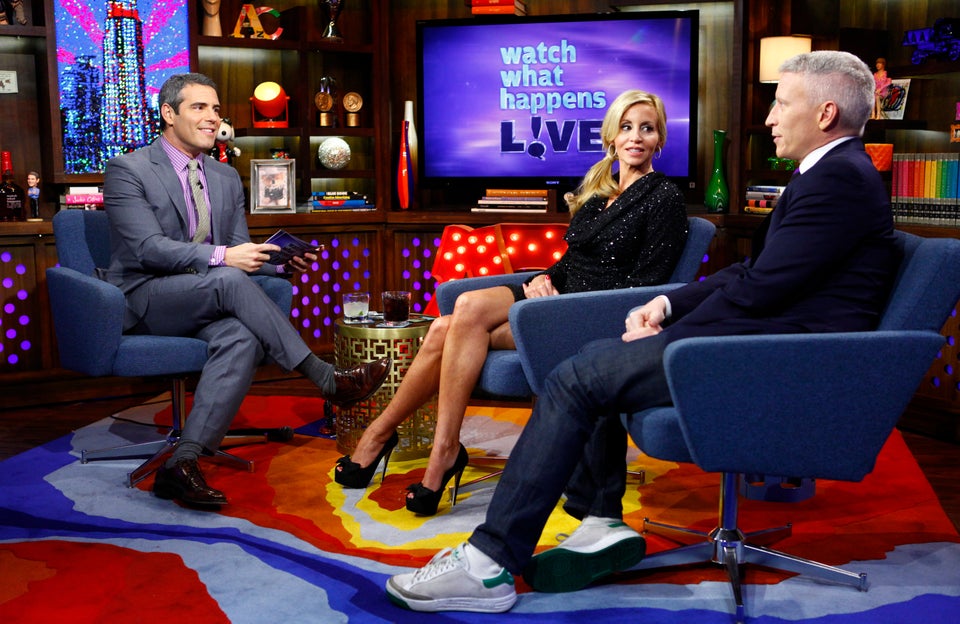 Anderson Cooper About Town