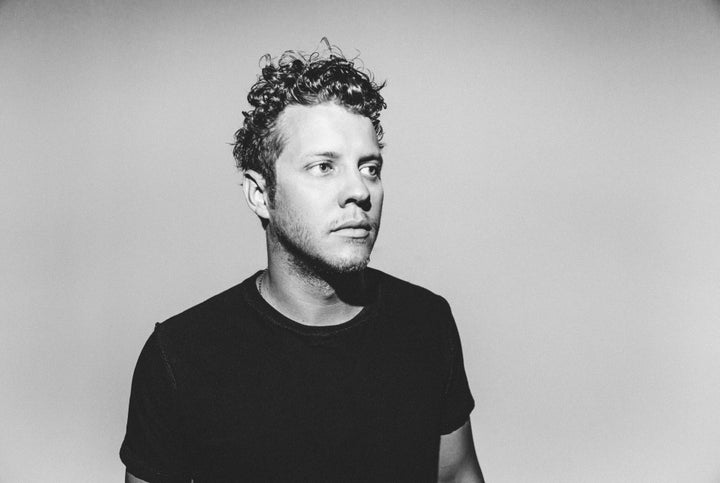 You might describe Anderson East's career as a slow climb. The singer self-released his debut album in 2009, followed by a sophomore effort three years later. It wasn't until 2015 ― when his major-record label debut "Delilah" came out ― that things started to pick up, and critics and listeners began to take notice.
"I say it's about damn time!" East said, before quickly clarifying, "I'm just kidding!"
That's the thing you'll notice quickly about East: He has a fun, even self-deprecating, sense of humor. On top of that, he seems truly humble.
"Every day I'm just incredibly grateful and freaked out that we're in the position we're in and people actually do care," East told HuffPost.
It's just days before his new album, "Encore," is scheduled to arrive, and when asked how he's feeling, East said, "really positive." That's mainly because "Alabama won the national championship," he said.
East, who grew up in Athens, Alabama, is a big college football fan. Though he attended Middle Tennessee State University and later set roots in Nashville, Alabama is clearly still close to his heart.
But Nashville is where East spends a lot of his time these days. It's where he recorded "Encore" ― at the historic RCA Studio.
"For me at least, this record is kind of a yearbook. When you get all the club photos, that's a snapshot of the time frame between 'Delilah' and making this record," he said.
That snapshot includes East's girlfriend Miranda Lambert. The two have been romantically linked since late 2015, and East said Lambert served as a great sounding board for "Encore."
"It's like any relationship, you have a level of trust that they'll tell you their honest opinion on things. And she is arguably one of the best singers of all time. So you got a pretty good opinion right there," he said.
But you won't hear Lambert's vocals on "Encore."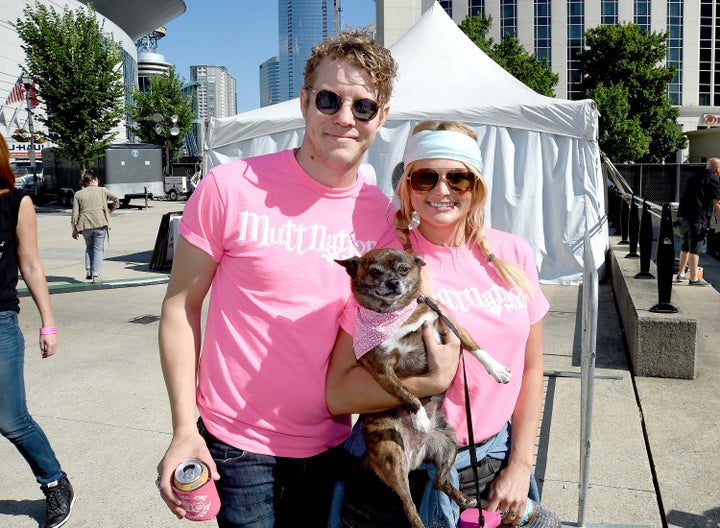 "She just makes me look bad," East said. "She's unbelievably more talented than I will ever be. She's more better-looking as well … She's the best … She was sweet enough to have me sing on her new record."
The husky-voiced singer did have quite a few official collaborators on the album. Ryan Adams' electric guitar riffs can be heard on "This Too Shall Last."
There's also "All On My Mind," a song co-written with Ed Sheeran. After Sheeran and co-writer Johnny McDaid sent East a "sketch" of the track, they did a "digital dance" and tinkered with it before East recorded it for "Encore."
Chris Stapleton also co-wrote a few of the new songs. When asked what the country singer brings to the songwriting fold, East joked, "his beard," adding, "I'm a really big fan of facial hair. Let's be honest. I personally can't grow one, so I'm always drawn to those who can."
Beard aside, they've actually known each other for years, so the writing collaboration came together seamlessly.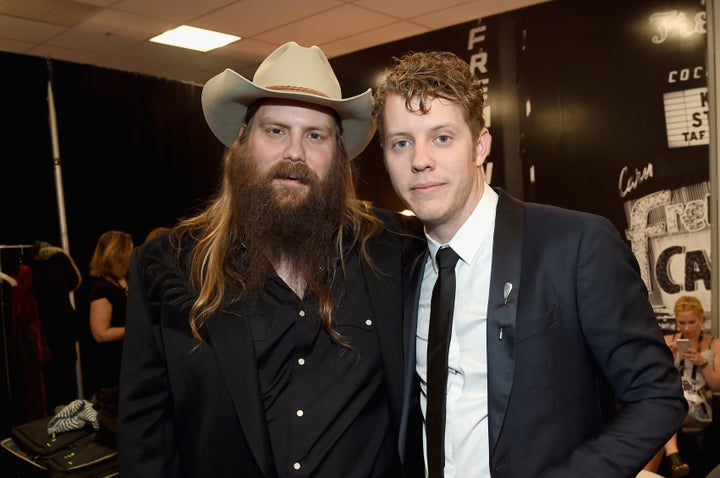 "You can never tell if you got a good song or not when you write with him because if he sings it, it sounds really good … I don't think we've ever spent more than 30 minutes on a song … It's like you can get rid of your lunch in the time it takes you to write a song," East said.
"Encore" also features two covers, including Willie Nelson's "Somebody Pick Up My Pieces."
"I never met him. It would be the highlight of my life if he enjoyed it. But it would crush me if he didn't … I mean, it's Willie Nelson. I'm a huge fan and I can talk all day about [him]. I think he has the perfect voice honestly. I would be far too afraid to hear his opinion of me," East said.
In the end, East said he wanted to make an album that he can enjoy playing in concert.
"We didn't have pressure really of any kind except our own," he said. "We wanted to make something that impressed us — from production, arrangement to song choices to the songwriting and the performances themselves."
East is getting a chance to perform the new songs live on tour. With dates lined up through May, he said he appreciates every show, especially because of the effort fans put in to get there.
"I'm more reminded more and more how precious time is, especially going to a show is really hard. You have to get babysitters, you have to get dressed … You gotta figure out where you have to park. Whether you're going to get something to eat before that. And it costs money to get in there," he said. "And the drinks are expensive … And they're coming to see us, that's incredible. It's their right to see something amazing, and I always want to treat it as such. It's a special moment for everyone."
Popular in the Community