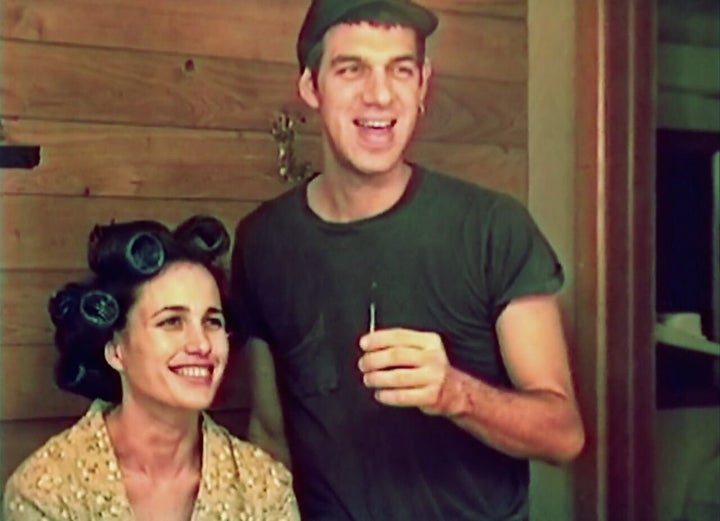 One of the most iconic make-up artists of his time is being memorialized through a new documentary project from Logo that follows his life, career, and impact as a cultural icon. 
Kevyn Aucoin, who died in 2002, was an ambitious and talented make-up artist to the stars in the 1980s and 1990s ― but he was also ahead of his time. The artist oftentimes carried around a video camera and recorded intimate moments with friends, celebrities and family members throughout his life.
Today, those videos serve as a testament to Aucion's impact― as well as important historical artifacts of the pre-internet fashion and pop culture worlds.
Actress and model Andie MacDowell, who is featured in the film "Beauty and the Beast In Me," worked closely with Aucoin, and went on to become a close friend of the artist.
"I think he was deserving of being remembered. He deserved to have a legacy and I think this film provides that," MacDowell told HuffPost. "It also gives a lot of people an insight into an artist – it is an artistry that he has and an insight into an artist that lived during our time in the fashion world that deserves to be remembered and understood. I think you can't tell everything in such a short period because it is such a big story. But I think they were able to tell the greater portion of who Kevyn was – and I just think he deserves to be remembered."
MacDowell spoke with HuffPost about her relationship with Aucoin in anticipation of the the "Beauty and the Beast In Me" premiere. Read the full interview below.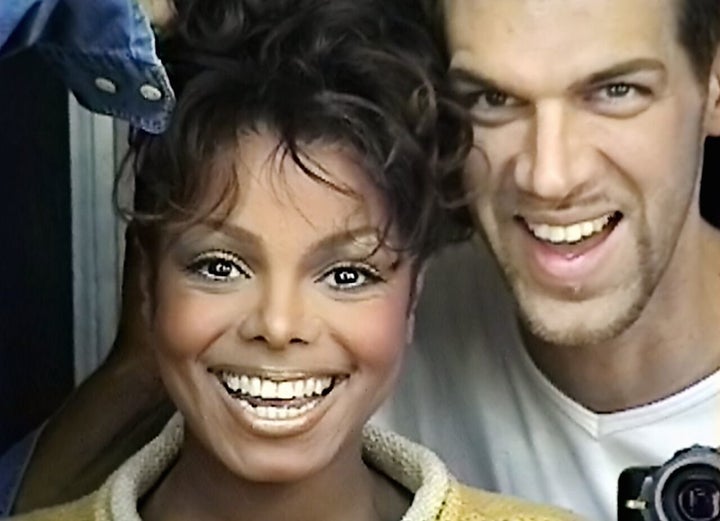 HuffPost: Can you talk to us a bit about your relationship with Kevyn Aucoin and who he was as a person in your life?
Andie MacDowell: Well, when I first met Kevyn he had just gotten to New York and was exuberant about the opportunities that he was having – it was his dream coming true. He was very innocent – very young, green but yet extraordinarily talented and he really had a knack for befriending people. He made relationships – he didn't just do the work and come in and go home. He really connected with people.
We were shooting in New Orleans and that's where I met his parents. He was really open about his family and loved to talk about them. He connected [with people] on a relationship level. So when you were working with him all day you were bonding and getting to know him. After [New Orleans] we did more serious work together where we working a lot with Irving Penn for L'Oreal. Those days we were kind of whispering because you had to be quiet when you're working for Irving Penn. I had a lot of different types of experiences with him, plus I was also invited to his home and he would do barbecues and I'd take my kids over.
And I always remembered, he would do these videos and when he died I wondered what happened to the videos – I wondered if anything would ever become of them. Even when he was doing them, he was so before his time because now, of course, we have cellphones and we can do it anytime we want to. But he was doing it the old fashioned way – like family videos. And he was definitely one of a kind – he was a real unique character. There wasn't anybody else like him – he was really, really open about his dreams and his past. I knew a lot of the stuff that's in the movie just because I spent time with him and he was so open and he shared a lot.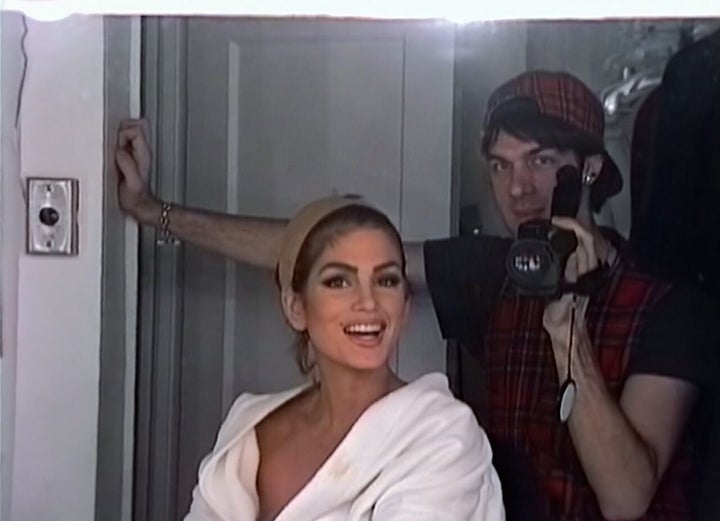 Do you have a favorite memory of your time with him?
I guess the barbecues were fun – we were always laughing and having a good time. It was like having an extended family ― the trend now is to call it your "tribe" I guess. He was definitely part of my tribe. Very inclusive – he wanted to have these experiences beyond just work. He was really good about forming a family for himself and bringing people into his life. And I was a lucky participant, especially in the early days when I was in New York and I ended up leaving and we kind of lost touch. But whenever I saw him it was that familiar pick things right back up where you are because you were already bonded.
I really loved the movie. I think they did a great job. You know, it's a big story – he was a big person. And I think they got  a lot of great material in there that people are going to enjoy because of the history of it looking back and seeing the timeline and experiencing what that world was like. I think it's a very pleasurable film because of that – having all of those components and those elements in there. It is his story but it also tells a story of a time period too. I think people will really enjoy that.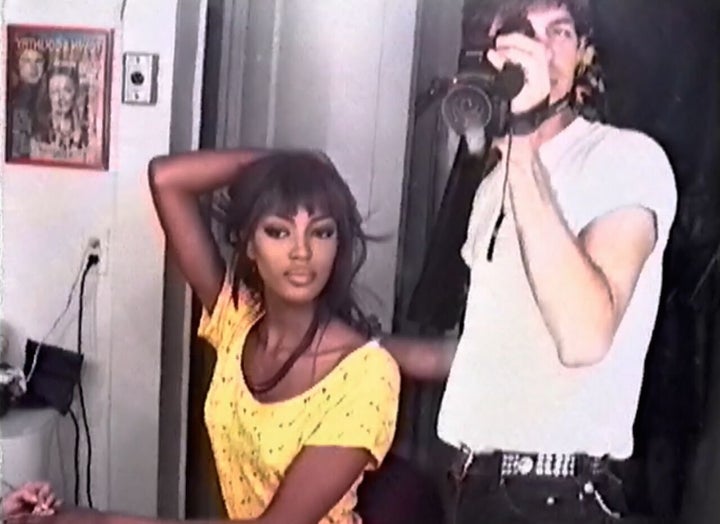 The film does seem to stand as this historical record of '80s and '90s fashion and pop culture. Thinking about that, what is so particularly important and compelling about Kevyn's story?
I think all of us suffer – and a lot of times we don't even look at our own suffering. And sometimes when you reveal a story of another person and their suffering, you can relate to it. And there's an opportunity to not only have empathy and curiosity, but also experience compassion for your own experiences. I think that people will feel that with his story – not fitting in, not feeling necessarily handsome in a world of beauty. And the struggles that he had with his family of origin, the struggles of not feeling wanted, even though he was definitely wanted by so many of us. But having that pain inside of him – I think everybody will be touched by that story. His own personal story.
"Beauty and the Beast In Me" will premiere Thursday Sept. 14 on Logo at 9PM ET/PT.