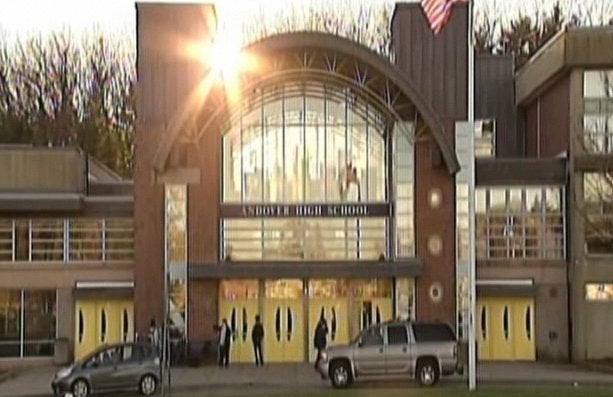 Horrifying hazing allegations surrounding a high school basketball team in Andover, Mass. have sparked a police investigation and the closure of a basketball summer camp.
According to the North Andover Eagle-Tribune, two Andover High basketball players claimed that two older teammates urged them to play a game called "wet biscuit" at the summer camp called Hoop Mountain. The loser of the game had to apparently eat a cookie covered in a bodily fluid.
Although the Eagle-Tribune does not specify the bodily fluid, there is an entry on the website UrbanDictionary.com that may provide the answer. According to an entry for "wet biscuit" submitted in 2005, the bodily fluid in the game is ejaculate.
Steve Gibbs, the director of the camp which has been kicked off the Stonehill College campus in Easton, Mass., called the alleged incident "disturbing and reprehensible." Seven students have reportedly been kicked off the basketball team.
Click HERE for more details.
Several students were shocked by the news involving their classmates.
"A lot of kids are just really disgusted about it," senior Elizabeth Walther-Grant told the Boston Herald. "Most of us are just asking, 'What would make you want to do that?'"
Matt Ciampa, another senior at the school, said that the claims are "not in any way, shape or form normal."
Other students told MyFoxBoston.com that the two who have been accused should be expelled.

Related
Popular in the Community