As one-half of the legendary hip-hop duo, André fused jazz, soul and funk sounds with Prince-like synths for a harmonious love story that overshadowed Big Boi's P-funk rap tunes. Factor in 3 Stacks' amazing green screen fashion that made every girl "shake it like a Polaroid picture," it was inevitable that Andre would become a style icon.
Many of his "Love Below" stage costumes left us wondering what the heck was he thinking. (Remember those platinum pixie wigs and Oompa Loompa-esque jumpsuits?) However, no other rap star has done vintage prep quite like André. So we've selected a few of our favorite photos of the Benjamin Bixby designer and paired them with seven style lessons. Take notes, fellas!
1. Shun the idea that men can't wear pink. Pepto-Bismol pink works exceptionally well with plaid and denim. (Pearl bracelets? André may be an exception here.)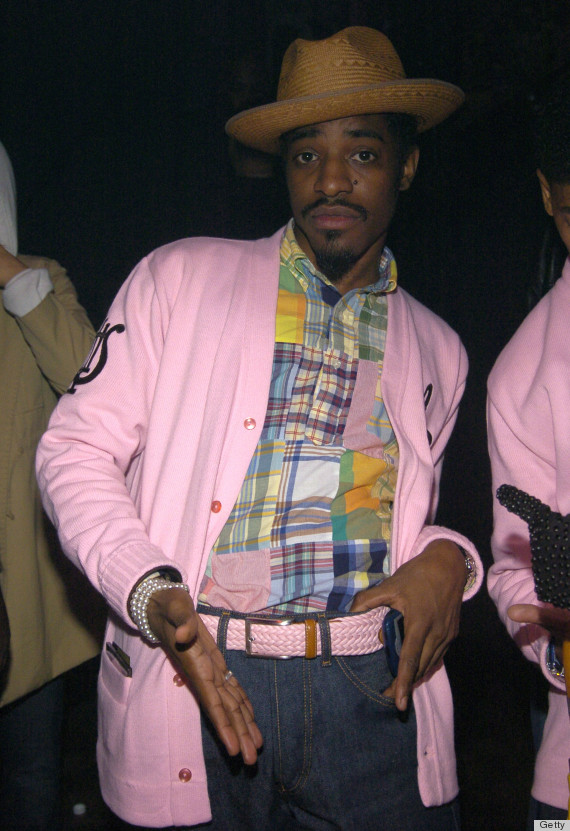 2. Up your video game-playing style with a butter leather jacket. You will never hear us call you a couch potato again if you pull on a coat like this.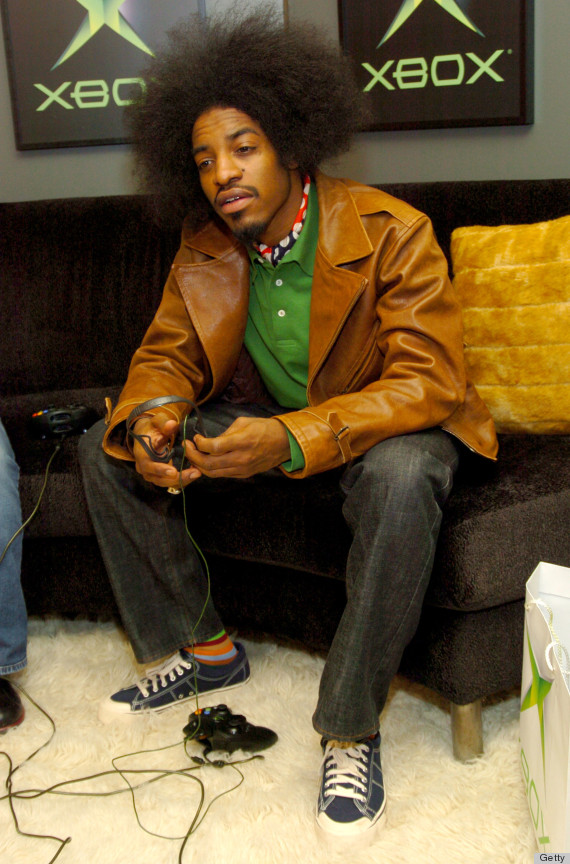 3. Stop stressing about matching your shirt to your bow tie and pocket square. Dapper dudes know all about clashing patterns.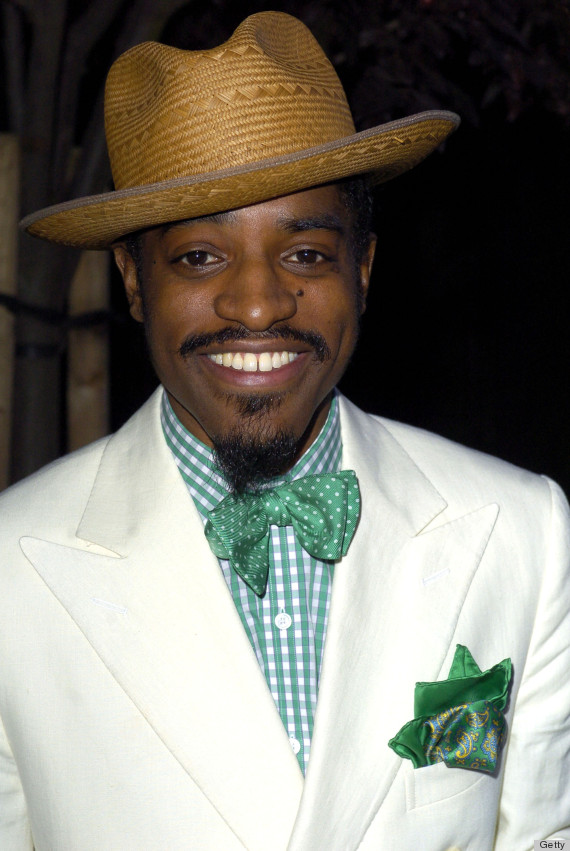 4. Redefine layering with chic cardigans and cable knit sweaters. Because piling on several screen tees and a windbreaker won't cut it this fall.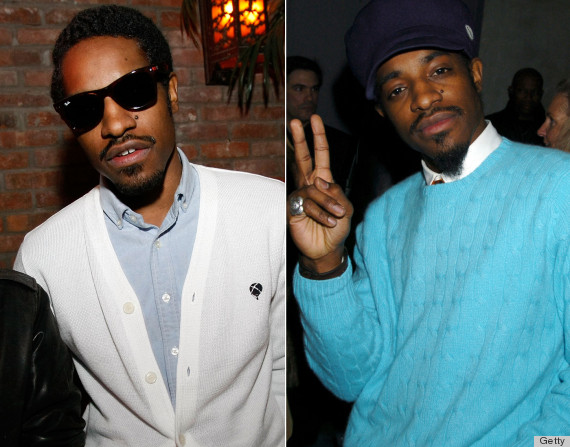 5. Keep your pants from falling down... with a scarf. No one wants to see your backside. So keep it classy with an unexpected belt.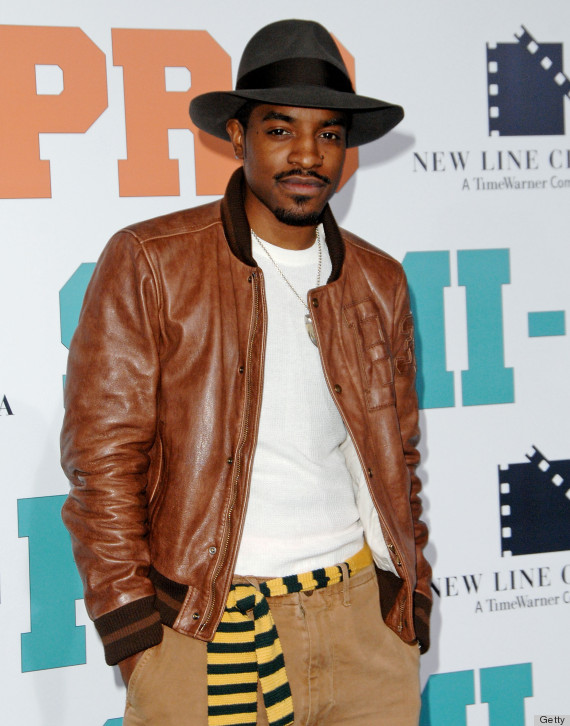 6. If you're going to tuck your pants leg inside your boots, this is how you do it. And make sure you've shined them a bit, okay?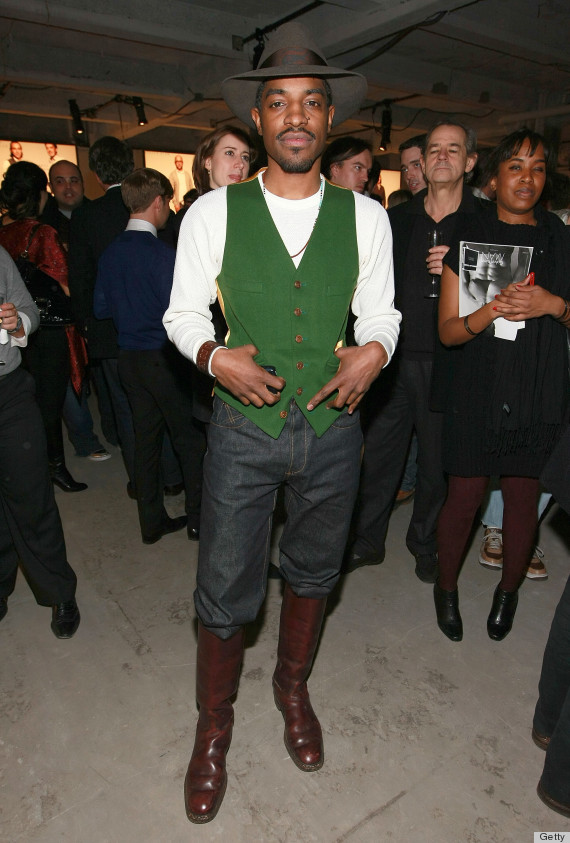 7. You can look cool in corduroy. Just don't go stepping out in the textured fabric without getting it tailored to fit your body. Those extra dollars spent on achieving an expert fit won't go unnoticed.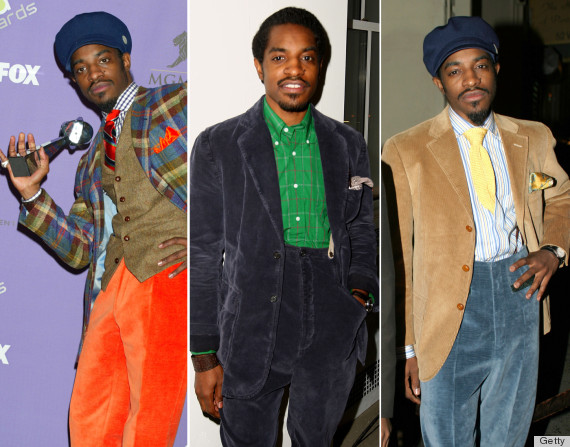 André 3000 has come a long way since his Outkast days: