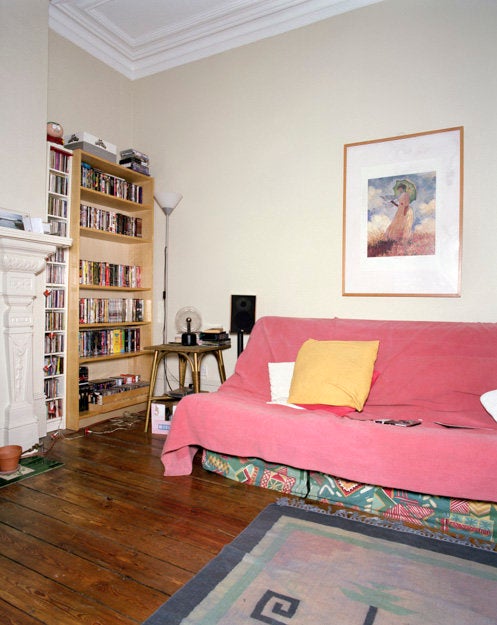 In 2007, photographer André Penteado lost his father to suicide. Overwhelmed with grief, Penteado turned to psychotherapy to unpack his feelings, but found that the process, a stalwart in his life until then, wasn't as helpful as it had been in the past. Seeking another form of healing, he looked up nearby support groups, and finally found what he'd been looking for: a salve through sharing and discussion.
"Attending the first meeting was the most helpful thing I did at that time. Sitting in a room full of people who, without barriers, shared the most extreme experience they had had in their lives, gave me again a sense of belonging," Penteado explained in an email exchange with The Huffington Post. "Even though I didn't say anything that night, I was able to understand that I wasn't alone, that my experience wasn't unique but was, in fact, something that had happened to lots of people in the past and that, unfortunately, will happen to others in the future." 
His participation in the group inspired him to work on a photo series that would extend the lessons he'd learned to others who've lost loved ones to suicide.
"To have a suicide in one's family involves a lot of shame, guilt and anger and in many cases people are not encouraged to share their feelings about it," Penteado said. So, hoping to open avenues of communication about the unfortunately taboo topic, he asked his fellow support group members if he could take their photos, along with photos of the spaces and items of their lost loved ones. Over 20 said yes, and he got to work on his series, "I Am Not Alone."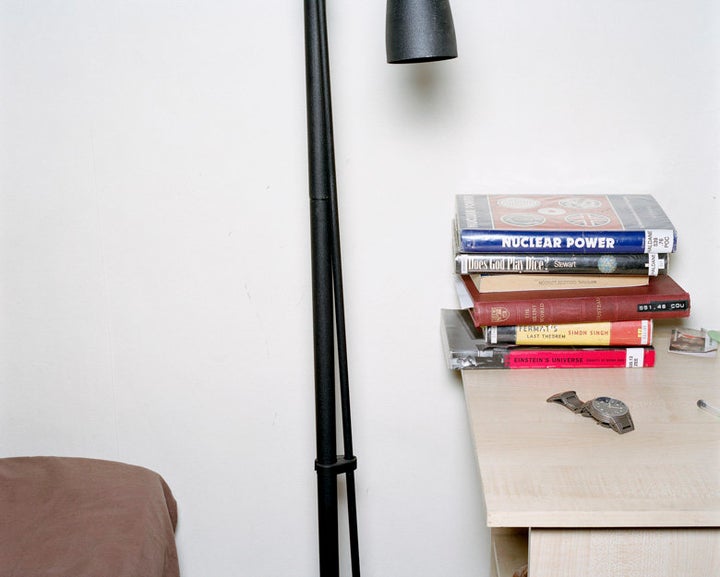 In the portraits of his fellow support group members, Penteado frames his subjects head-on, courageously confronting the camera. "I wanted to make clear that we were not ashamed of anything and that we were dealing with it," he said. "I believe that the more open society is to discuss the hardship of life, the more we will be able to help each other, to have compassion." 
His images of lost loved one's rooms are composed meaningfully, with personal items like CDs, plants, books, artwork and clothing on hangers crowding the corners of the frame, rather than occupying the center of the frame. The effect is a feeling of unease, a feeling that the scene extends beyond the photo itself, and a feeling that something from the photo is askew, or missing. 
Penteado said this choice came from his preference for quiet images. "It is very easy to create a photograph that is visually overcharged with emotions," he said. "I think the world is saturated by this kind of imagery. [It] doesn't leave anything for the viewer, any room for complexity. It just says: 'LOOK! EMOTIONS! CAN'T YOU FEEL IT?' We don't need photographs that yell at us."
For Penteado, images that pack less of an overt emotional punch allow room for viewers to roam around, imbuing scenes with memories of their own experiences. He describes his style as generating, "a kind of forensic feeling, an image used just to record something for further analysis."
And because his subject — grief — is an acute experience, sharp and specific, such openly interpretable imagery might be the perfect way to depict it.
Calling all HuffPost superfans!
Sign up for membership to become a founding member and help shape HuffPost's next chapter
BEFORE YOU GO
PHOTO GALLERY
Honest Body Project Mental Illness Series