 Andrea Pirlo is not simply a magician with the ball. He is the World Cup's wizard even when he never touches it.
With Italy and England scoreless in their highly anticipated rumble in the Amazon jungle, the 35-year-old playmaker from Flero conjured the opening goal in the 35th minute of the Group D matchup with a mesmerizing fake that created space for a teammate. Following a short Italy corner, Pirlo moved toward a pass from Marco Verratti, drawing England's Daniel Sturridge toward him. With the England defense fixated on him, Pirlo walked right over the ball and let it roll to Italy teammate Claudio Marchisio.
With all the time and space a player could ever want, Marchisio made no mistake. The 28-year-old Juventus midfielder lashed a right-footed blast past England goalkeeper Joe Hart to give Italy an early 1-0 lead.
Related
Before You Go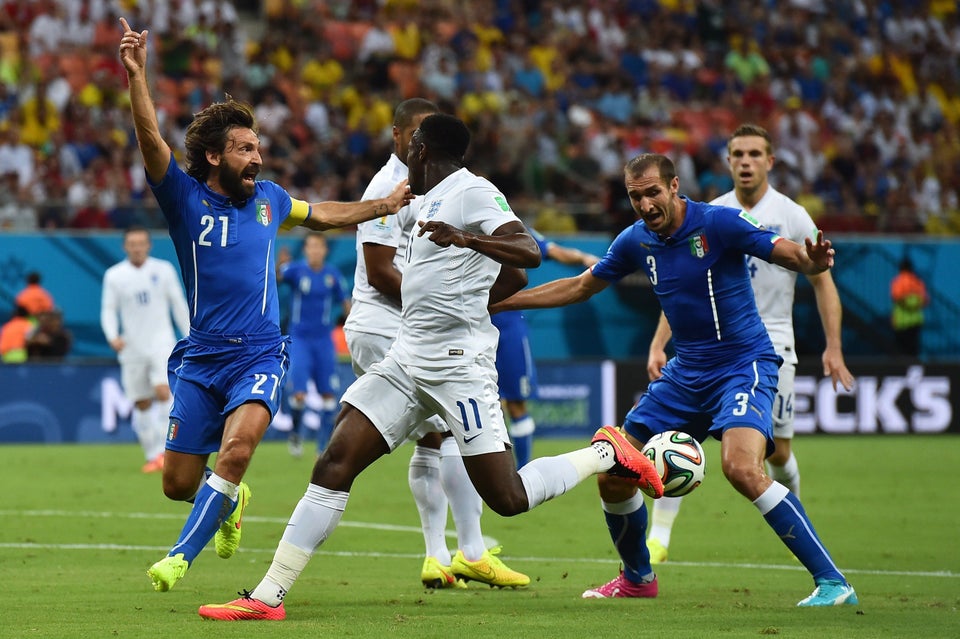 PHOTOS: Italy vs. England