Now weighing in at nearly 30 pounds, Andre the giant cat wasn't always so robust.
When he first came to the Cat Casita, a no-kill cat shelter in Fairplay, Colorado, run by Animal Rescue of the Rockies, "he was definitely starving," Kerrie Lynn, the manager of the shelter, told The Huffington Post.
When he was found as a stray in November, the slightly cross-eyed feline weighed only 16 pounds. That's far too little for his huge frame, which measures 30 inches from his head to the base -- not the tip -- of his tail.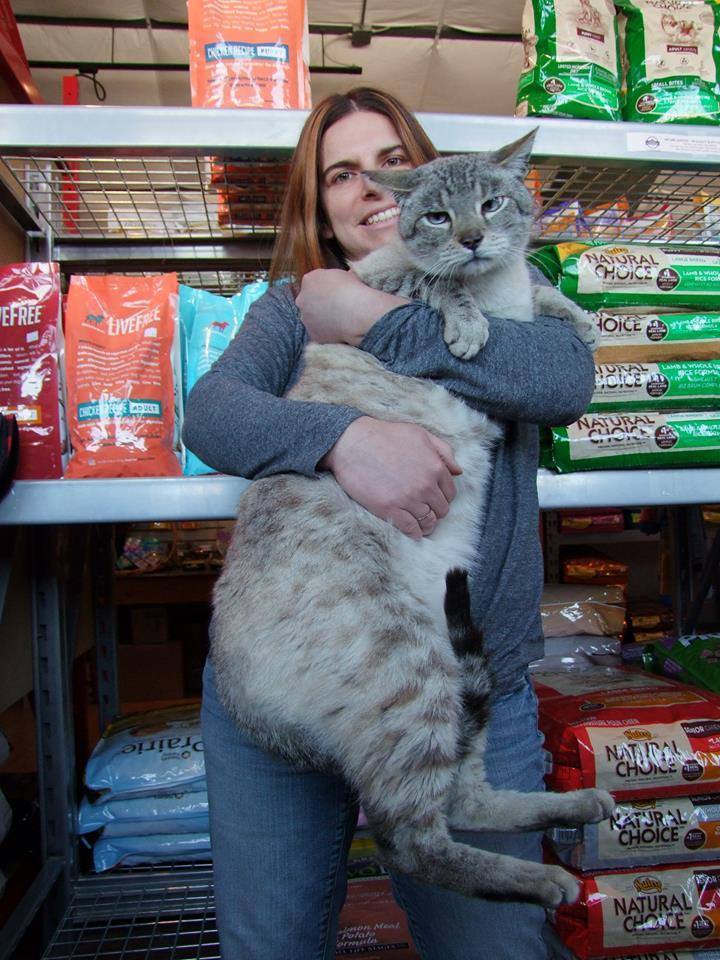 Shelter staff had never seen a cat quite like Andre. "We all knew he was something special," Lynn said.
Lynn also manages High Paw Pet Supplies, a store that shares a building with the Cat Casita, and she and store owner Miyuki Takeda opted to adopt Andre as a permanent shop cat.
"He's the protector of our store," Lynn said, noting that Andre has free rein inside the shop. Though he was shy at first, she said, now Andre loves attention from visitors and "helps ring people up."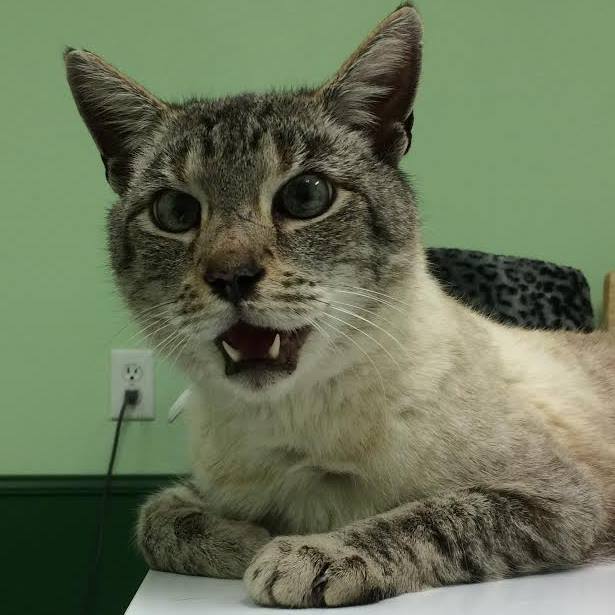 He also gets in some social time with the Cat Casita cats, some of whom are allowed inside the store on a rotating basis.
Although Andre is not up for adoption himself, Lynn told The Denver Post this week that adoption rates at the Cat Casita have "skyrocketed" after Andre took up residence in the building.
She explained to HuffPost that visitors come to the store to see the famous big cat, and then end up meeting other adoptable felines at the shelter.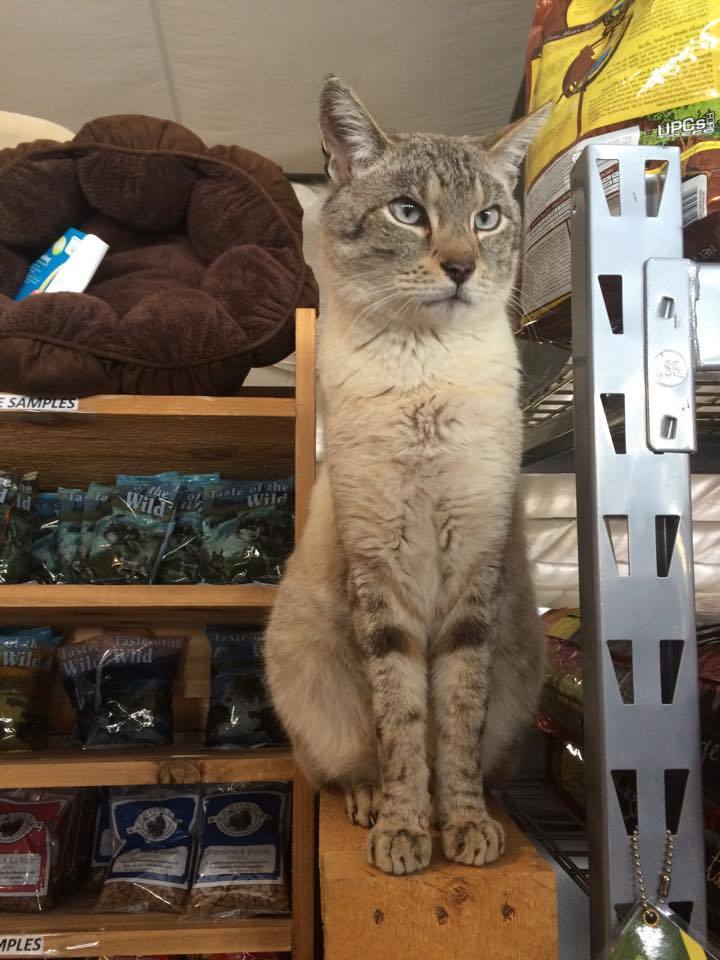 At his last vet appointment, Andre weighed 25 pounds, but Lynn told HuffPost she thinks he's gained a bit of weight since then.
She also said Andre's enormous size and unique facial features lead her to suspect he may be a "hybrid" with some sort of wild cat breed, though she won't know unless she is able to get him genetically tested. If he is a hybrid, she suspects he is part Savannah cat, though she admits that assessment is just based on her own observations of photos.
No matter what his background is, though, the big guy has a permanent, loving home at the store. "Andre is our celebrity," Lynn said.
Contact The Author
Related
Before You Go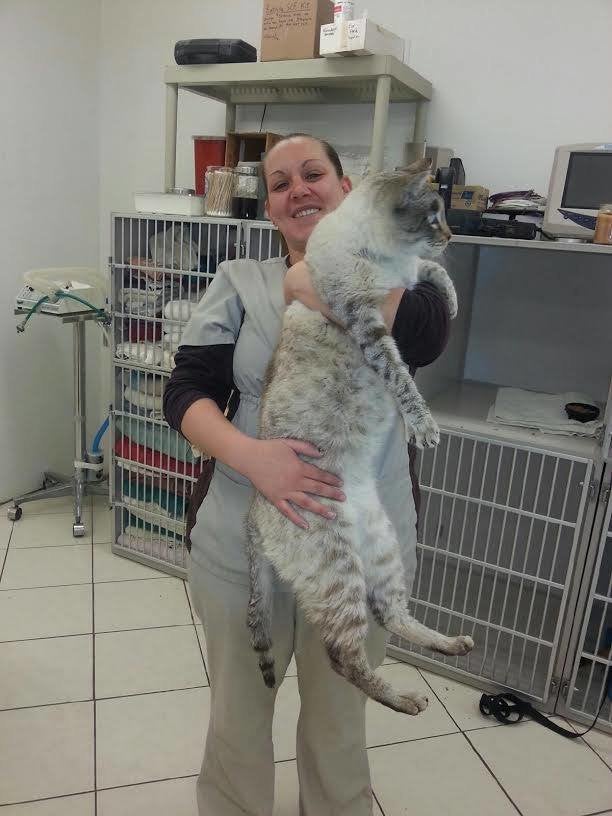 Andre The Giant Cat