Learn how André Thomas, former Head of Graphics at EA Sports Football games has made his way through an amazing career toward a life-long dream working with students and teachers in higher education.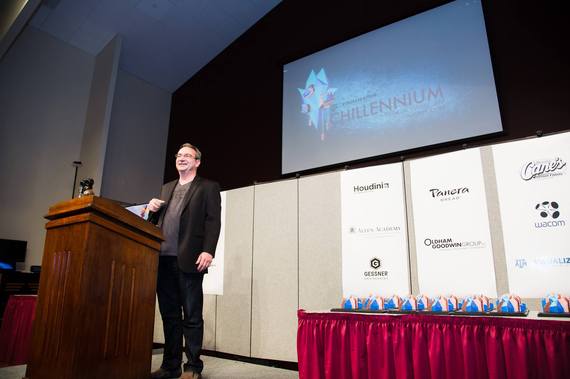 1. Looking back at your childhood, were you interested in art and design at an early age? If so, who influenced, inspired or encouraged your natural talents?
When I was 13, I built my first computer and started creating graphics on it, simple things such as animated circles, sin curves, etc., all in monochrome and I fell in love with it. It wasn't until many years later that I could turn my love for computer graphics into a profession.
As for inspiration, I was inspired by my surroundings. To this day, I look at the world around me and I am constantly inspired by a unique brick in a home, the trees and all of the amazing artistic talent. When you take a minute to really observe, you will see beauty all around, and this will inspire you too.
I can't say it was one thing or one person that inspired me; I was very fortunate to have worked and still work with many fantastic people who taught me so much and guided me along this path. Many people helped me overcome my failures and I had the opportunity to learn from them.
2. As the former Head of Graphics at EA Sports Football Games (NCAA, Madden, Head Coach, NFL Tour), you are an icon in the gaming industry. For the next generation of young adults who may be interested in design and gaming, can you tell us a few important things you learned about the industry?
The gaming industry is amazing because so many diverse people can thrive, collaborate and create amazing things. If you are hardworking, willing to collaborate, able to leave your ego at the door and have an open mind, this is one of the best industries to be part of. It is wonderful to see a movie or game go from concept to final product and watch an audience or players enjoy your work. In addition, I had the chance to work with some of the most talented and brightest folks.
For those who want to move into the field, you should also be prepared for constant change and failure. Technology and knowledge alone change at such a rapid pace; it is difficult to keep up with everything. As long as you are prepared to accept change and embrace it, you will do very well. Failure is not something to be afraid of, but is something to learn from. If you view failure as a learning opportunity in reference to what not to do, you will be just fine. Nobody knows everything and it is okay to fail, as long as you learn from it and keep moving forward.
3. In addition, you created graphics for notable feature films such as Men in Black, Con Air, Independence Day, and Tomorrow Never Dies. What are a few important differences between these two industries that you can share with students who are interested in these fields?
Both fields are very exciting and rewarding industries, with many very talented and creative people. I would say for me personally, one of the biggest differences between the fields has been the ability to craft interactive emotional engagement and see how players react and engage with a game.
Will Wright once said; "I never felt pride, or guilt, watching a movie." That statement represents a key difference in games; you can shape the emotional engagement of your audience in unique ways that are very difficult or not possible to do in movies.
Bringing out these engagements can lead to moments of pure joy across generations as relationships form when people play games together and/or gain learning experiences that would otherwise not have been possible. The art and craft of game design and development have many possibilities and many challenges. For example, an open world game like World of Warcraft allows players to explore the environment in many unforeseen ways, in turn, this requires designers and developers to craft a world that can be experienced differently every time they play.
In games, the players are in a way the directors and determine what they see and what they do. In movies, that is not really a possibility. Movies are an excellent linear narrative form whereas games can be linear in their narrative, be non-linear, have an emergent narrative or be a self-created narrative, like Minecraft.
Let's Talk Higher Education

In 2014, you founded Triseum, which grew out of the LIVE Lab at Texas A&M University. Triseum provides innovative, groundbreaking and engaging curriculum to universities around the world to help students learn game design while providing supplemental course instruction. Furthermore, you joined the faculty of the Visualization department in the College of Architecture at Texas A&M University.
4. Joining higher education must have been an exciting change in your career path. What was the defining moment that created a calling toward higher education, a world so different from where you originated?
For many years, I have been involved in education in one form or another and have always enjoyed teaching and learning. When the Visualization Department at Texas A&M University called after I left EA, it seemed a natural progression and a great fit for myself. I never imagined how wonderful higher education could be; being fortunate enough to have such amazing students, fantastic colleagues, and tremendous support all the way from the department to the college to the whole system has made this a very rewarding experience.
Many years ago, my very close friend Geoff taught me something invaluable: luck is nothing but preparation meeting opportunity. Geoff mentored and guided me. Through his teachings, I became compelled to do the same with other people and have enjoyed teaching ever since. I always learn so much when interacting with others and hope that perhaps I can share some of the things I learned with my students, fellow faculty, and co-workers; I hope they get as much out of it as I do.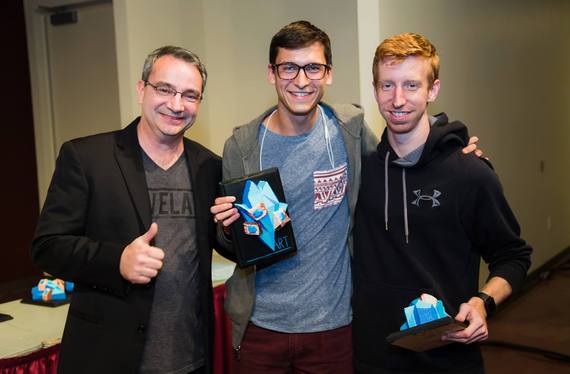 5. Gaming has tremendous benefits to the education field. You express great devotion for teaching and mentoring students about design and game-based-learning. Can you tell us how students and professors are reacting to this field? Do you see better retention, deeper engagement, and greater success through your program?
There are mixed reactions. Students are overwhelmingly positive toward game-based learning, considering that 97% of students play games four hours or more a week (both male and female), which is not surprising. With faculty, I see mixed reactions and I can understand why. Occasionally, I walk into a classroom where students play a popular entertainment game for research and I pause and ask myself, "Is this learning, they seem to have so much fun?"
It is fun; we know that every game teaches you something, at the basic level how to play the game, and all the way to how to kill aliens or zombies as well as how to combine colors in a row, etc. These may not be things we want students to learn, however, players are learning. Once students and professors get comfortable with using games in higher education for learning, they rarely go back. To give you an example, our first game was assigned as homework last semester and students played an average of 10 times between 2 - 4 hours each time. I have yet to hear of any other homework assignment that engages students so deeply.
However, having said all of this, games for learning are not a silver bullet. It is very easy to create ineffective games. For example, if you look at YouTube, almost everyone can create a movie now and make it available to the rest of the world, and this doesn't mean we're overwhelmed with award winning films. Creating great engaging learning games takes a great deal of experts and a lot of iteration. In addition, just because great tools such as Unity make it easy to create games, doesn't mean everyone should.
Students are smart. If chocolate covered broccoli doesn't work with middle school students, it sure doesn't work with college students. They like to have high-quality experiences and are used to high-quality games. The challenge is to craft a game that provides these levels of learning experiences backed by rigorous research as well as making the game engaging and appealing to the students. Unfortunately, this can be very time-consuming, difficult and expensive; and we're not yet seeing many great examples in the higher education space. I hope that in the next few years we see more high-quality learning games for both high school and university students.
6. As the 21st-century moves at a rapid pace, for those in the education field, we understand it can run quite slow. What has been the best way to educate your colleagues who may not be up to speed with technology, the growing digital movement, and/or game-based-learning? How do you express your mission?
My mission can be expressed from the beginning of education and throughout. In Kindergarten and pre-school we learn through games and play. I wonder why that can't be retained throughout the entire education experience. Why shouldn't learning be fun? What do your students love to do? Where are they spending a lot of time? How much time do you want to spend making technology work in your classroom?
These are the questions I ask.
And many people respond to these questions; "Yes, but this is so new, how do we know this can work?" If we look at entertainment games, the first popular game, Pong, was released in 1972 and is credited with the birth of the video game industry, yet in 1971 a year earlier Oregon Trail was released. Oregon Trail is still being used today to teach students. 45 years after the release, it is still available to purchase. James Paul Gee, in his groundbreaking book, What Video Games Have to Teach Us About Learning and Literacy, provides the scholarly evidence on how games can be successfully applied in the learning environment.
7. Coming quickly on June 1st, Triseum has an upcoming release of ARTé: Mecenas, which is the first game in the ARTé suite, a collection of games with targeted learning outcomes supporting a traditional college-level Art History survey course. Can you tell us about this game-based-learning program?
I'm fortunate enough to have joined Texas A&M University at a time when they are re-imagining the Art History Survey course. Renowned scholars such as Dr. Spurgeon, Dr. Stoenescu and Dr. Pedersen came together and invited me to help and collaborate with them. At Texas A&M, we don't have solo Art History students. All students take the survey course from other majors. The survey course covers 5,000 years of Art History on a global scale in two semesters, which is like trying to see all of Europe on a speed train in only one week. Students don't retain much for very long and/or understand the deeper contexts behind what is being discussed in class. It is extremely difficult for any teacher to cover that much content in a deep and formative way while engaging students at the same time. Gaming allows them to learn at their own pace in a medium they enjoy. This is where we see ARTé: Mecenas and the future games in the ARTé suite. We have a plan to create games that cover the entire curriculum on a global level. There have been many investments and innovations in STEM education and we would like to see if we could bring some of that to other fields, such as Art History.
The game is not intended to replace the book, slides or the classroom teacher. We provide the instructor with an additional tool that he or she can choose to utilize as an engaging learning experience for the students.
We have been asked why the game is not free. While we don't want to add to the cost of education, we have not found a way yet to provide high-quality learning games to faculty and students in a way that is free.
Providing ongoing support for students and faculty, maintaining and supporting the latest technology, while compensating everyone fairly for the creation of the games is a need that still exists. Garnering feedback from the university, students, and faculty while investing in future learning experiences are things we care deeply about.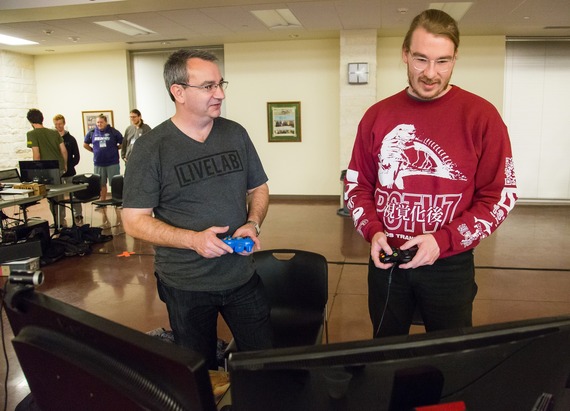 8. You have built a foundation and company culture with roots in rigorous curriculum, innovation and leading digital technology. What advice would you give other institutions about the importance of the gaming and development industry in higher education as it relates to our global economy?
There are very few things that are as pervasive as games across platforms across the globe. Information has never been more readily available and knowledge has never spread as fast as today. Educators and institutions of higher education, I often ask, how can we not afford to embrace gaming in our classrooms? I believe we have an obligation to our students to evaluate any technology or approach if it can help them in any way, especially if the technology has been successful for 45 years. I don't know if we can truly call this cutting-edge after 45 years of success. (Where in the World is Carmen Sandiego? has been around for over 30 years.)
9. I believe gaming and technology are integral pieces of the curriculum today, and will be part of our sustainable growth at a global level. What do you think is the best way to share these views in order to open minds and doors for the 21st-century learner?
We can achieve these tasks through results. The more we can demonstrate positive results that are being achieved in the classroom, share best practices and communicate what hasn't worked, the better we will be able to help everyone. There are plenty of great examples available and we need to start changing the conversation from "can games be used effectively?" to "how games can be used effectively." There are great learning games available today such as Dragon Box Algebra, Oregon Trail and Where in the World is Carmen Sandiego?

There are two important things to note here:
1. We need to shift the conversation to the following: How do we develop more effective learning games and use those games for better education outcomes?
2. And, we need to use existing games more effectively.
A classic movie such as High Noon can be used purely for entertainment purposes or can be used to create a deep and engaging learning experience for students; I have seen it used in both ways. The same holds true for games, especially games designed and developed for learning.
10. Do you have any advice for college students in reference to entrepreneurship?
Yes, once you have identified a great idea that addresses a need and you think you can execute on it, find the best people you can to help make it a reality. Be prepared to make many mistakes and change your plan and approach to the tune of 50%. If you are prepared and willing to do these things, you have a much better chance of success. Additionally, seek out any resources you can at your college that may be able to provide start-up assistance, connect with business mentors, search for incubators and check with your local chamber of commerce. All of these resources and people may be able to help.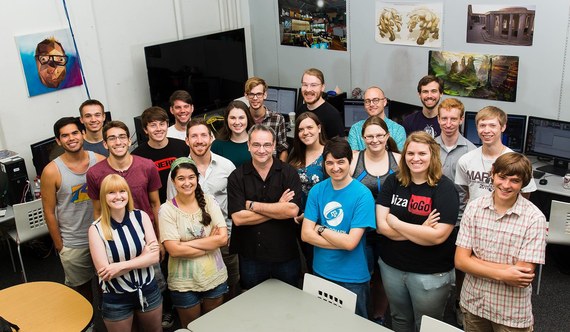 Thank you for sharing your knowledge and great talents with the world, André.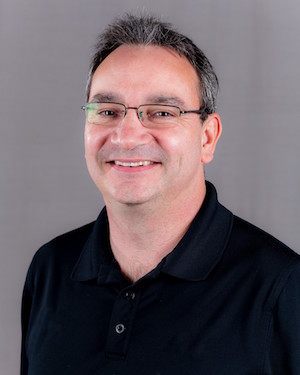 André Thomas has spent over 20 years in CGI production and was formerly the Head of Graphics - Football for EA Sports Football games (NCAA, Madden, Head Coach, NFL Tour). The Madden franchise is the longest running and most successful sports franchise in the history of the games industry. After finishing his education and working for a few years in Germany, André was able to turn his passion for Computer Graphics into a career in 1994. André created graphics for such notable feature films as Men in Black, Con Air, Independence Day, and Tomorrow Never Dies. In 1997, he moved to London where he worked for 7 years on live action features and commercials. He worked on the Disney backed, all CG-3D feature film Valiant in 2003. After the completion of Valiant, André joined DNA Productions in Dallas where he worked on the CG feature Ant Bully and oversaw the shading and rendering of the movie. In 2007, André relocated to Orlando, Florida were he joined Electronic Arts - Tiburon and worked on over 15 shipped football games for the majority of platforms.
André joined the faculty of the Visualization department in the College of Architecture at Texas A&M University in January of 2014, where he is currently teaching Game Design, Game Development and interactive graphics techniques and established the Learning Interactive Visualization Experience Lab - LIVE lab.
André founded Triseum in Texas in 2014 to address a pressing need in higher education and fulfill a lifelong dream.
About Robyn:
For more interviews with innovators, please see EdNews Daily.
I am also an EdTech Thought Leader at LinkedIn in the education technology and management channel; you can find more interviews there as well.