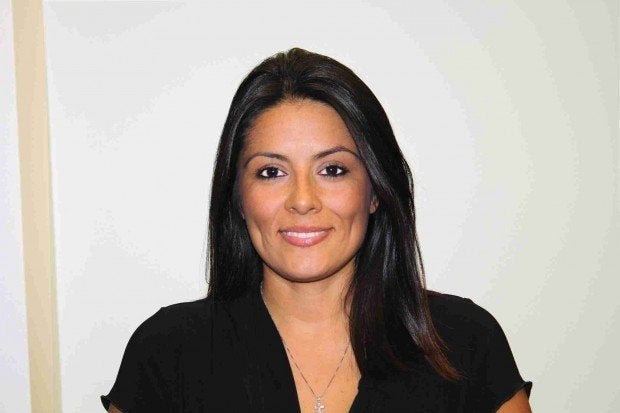 Andrea Alarcon, one of the rising Latina stars of Hispanic politics in California, has resigned her position in Los Angeles in the wake of a child endangerment scandal.
Alarcon, 33, the daughter of a city councilman, surprised Los Angeles City Hall last week when she announced she will step down from her $130,000-a-year position as president of one of Los Angeles' most powerful city boards.
She had been on a leave of absence from the Board of Public Works since late last year when her 11-year-old daughter was found unattended by officials late one night at City Hall.
Authorities had been investigating why Alarcon had left her daughter alone after an event at City Hall while she was with friends at a nearby hotel until 2 a.m. when she finally went to a police station to retrieve the child.
Mayor Antonio Villaraigosa, who appointed Alarcon, had said he did not think she should resign.
But last week, Alarcon issued a statement saying she could no longer serve the city.
"Through this experience, I have been reminded of my most important job—being a mom," she said. "I look forward to the next chapter in my life dedicated to my family and my daughter."
Villaraigosa called Alarcon a "tireless" worker and thanked her for service to Los Angeles.
"I am encouraged by her commitment to addressing personal issues that have surfaced in recent months and know that she is already on a good path forward," the mayor said.
Although the Los Angeles County district attorney's office determined that the incident did not rise to the level of a felony, Alarcon still faces a police investigation and possible misdemeanor criminal action.
Andrea Alarcon and her family troubles
Andrea Alarcon's legal problems, though, were complicated by an arrest in December 2011 on suspicion of driving under the influence with her daughter in the car.
"I understand and have prayed deeply on the gravity of my actions," Alarcon said in her statement. "I have profound regret for the missteps of my past and apologize to the mayor, council, Department of Public Works, the city family and the residents of Los Angeles.
"I am grateful for the difficult lessons that I have learned and am now healthier and stronger."
Andrea Alarcon is heiress to a family that for the last quarter century has controlled Los Angeles politics in the San Fernando Valley.
"As a father, it gives me pride to know when your kids make a misstep, they can recover," he said. "And as a father, I'm relieved that she's getting out of the glass house and I'm very excited about her future."
REAL LIFE. REAL NEWS. REAL VOICES.
Help us tell more of the stories that matter from voices that too often remain unheard.
BEFORE YOU GO
PHOTO GALLERY
Latino Winners And Losers In Congressional Elections