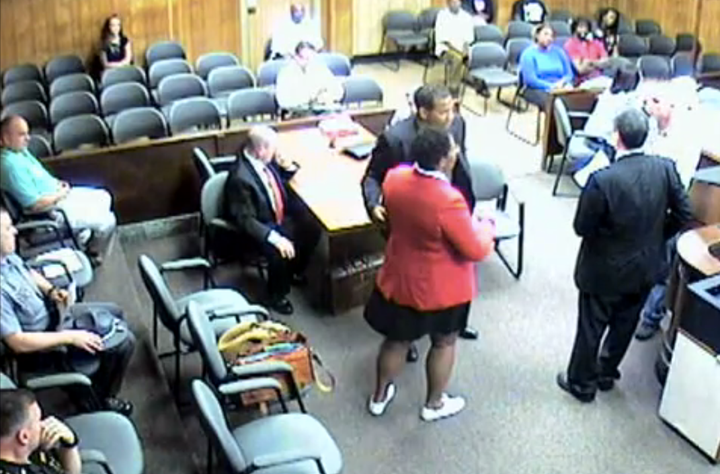 Activists in Youngstown, Ohio, are planning protests in support of an attorney who was jailed last week for wearing a Black Lives Matter pin during a court appearance.
Attorney Andrea Burton was defending her client in court Friday when Judge Robert Milich of the Youngstown Municipal Court noticed her nickel-sized pin reading "Black Lives Matter." He asked her to remove the pin, but Burton refused. Milich then directed the bailiffs to take her into custody for contempt, forcing Burton to leave her client behind, WKBN 27 First News reported.
Now, activists are stepping in to defend Burton against what they see as unjust treatment of a black woman who was expressing her support for the nationwide anti-racism movement.
Though Burton was released after her lawyer filed an appeal, she still faces spending five days behind bars if it is denied, according to George Freeman, Jr., president of Youngstown's NAACP chapter.
He added that he'd heard protesters may be organizing under the Black Lives Matter umbrella, though he wasn't sure which official organizations might be involved.
"There's been community organizations that have taken a look at this, and while I cannot go into what they're gonna do, there are probably going to be some protests," NAACP attorney Kim Akins told The Huffington Post on Monday.
Security footage from inside the courtroom shows a bailiff handcuffing Burton and taking her into custody Friday. Soon after, Milich appointed another attorney to Burton's defendant.
"Attorney Burton was there defending someone at the time," said Akins. "[Milich] appointed another lawyer on the case and it impacted that defendant. He removed her and replaced her on the spot. The lawyer continued the case, but the lawyer never met the client; they don't have a relationship. They don't have a history. And now they've been thrown into the mix."
Burton's grandmother called the NAACP for legal assistance after the court took her granddaughter into custody. Burton's mother once worked as a secretary for the municipal court's other judge, Akins told HuffPost.
Nothing like this has happened before in Youngstown, she added.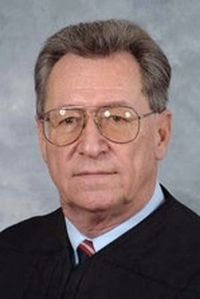 Milich used a 1997 ruling by the Maine Superior Court as precedent for the sanction against Burton. In that decision, the judge held that the "prohibition of political buttons was a reasonable method of 'maintaining proper order and decorum' in a courtroom, which is not a public forum," according to a Monday report in The Vindicator.
"There's a difference between a flag, a pin from your church or the Eagles and having a pin that's on a political issue," Milich told WKBN. "A judge is objective and tries to make sure everyone has an opportunity to have a fair hearing, and it was a situation where it was just in violation of the law."
This is not the first time Milich has made a controversial decision.
In June 2016, he announced he would "put all marriages on hold" after the Ohio Supreme Court legalized same-sex marriage.
"If judges have a duty in Ohio to perform marriages as defined then there's no question but, that hasn't been clarified whether judges have a duty or the option to do it," Milich told WFMJ at the time.
While Milich believed Burton's pin symbolized an unwelcome political stance in his court, others thought the judge's decision to jail the attorney was an even more inappropriate display of personal politics.
Milich's political beliefs may be getting in the way of his professional impartiality, which could negatively impact black lawyers and defendants, Akins said.
"It raises questions for the rest of us, for black lawyers and black defendants, about whether we can feel comfortable that he will separate his beliefs and his work," she said. Akins added that Milich won't "have to face the consequences" for his actions because he'll have to retire when he turns 70 next year and meets the state-imposed age limit for judges.
"We thought that the judge had overstepped," Freeman said.
"This is just a movement," said Freeman. "This isn't on the ballot anywhere. This is a movement. This is totally different."
In a statement released Friday, Freeman expressed hopes that the NAACP's efforts will prevent Burton from "being another part of the disproportionate number of African Americans ending up in prison on trumped up charges on exercising their 1st and 14th amendment rights as guaranteed by the U.S. Constitution."
Phone calls and emails to Burton's lawyer, the Youngstown Municipal Court and Ohio's Black Lives Matter chapter were not immediately returned.
Popular in the Community