Sixty years after colliding with the Swedish ocean liner MS Stockholm in a disaster that killed 46 people on board, the SS Andrea Doria isn't faring well under 240 feet of water.
The sunken Italian ocean liner is deteriorating faster than initial sonar images suggested, as the Washington-based company OceanGate discovered when it sent an underwater vessel to examine the wreck 50 miles off the coast of Nantucket, Massachusetts.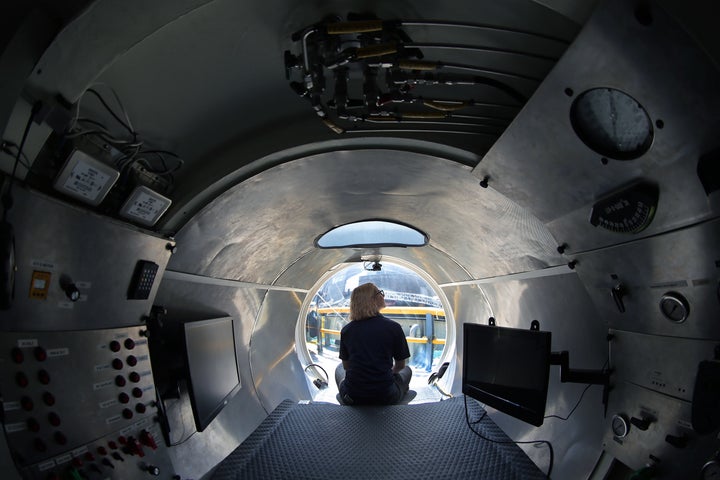 The wreck is collapsing due to changes in the marine environment and fishing activity. As the Andrea Doria continues to decay, it's becoming more dangerous for scuba divers, says National Geographic.
Currently, the wreck lies at roughly 70 feet below the suggested maximum depth for recreational diver. That, combined with strong currents, sharks and low visibility, makes it very difficult for divers who once relied on easily identifiable landmarks to figure out where they are.
Sixteen divers have died in the wreck over the years, which is why it's now dubbed the "Mount Everest of shipwrecks."
OceanGate's team spent two full days at the wreck and obtained new sonar images of it. Crew members had originally planned to spend more time down below to capture more detailed images, but bad weather caused the team to cut the trip short.  
The team plans to return next year to continue their sonar imaging and potentially create a 3-D "virtual model" of the wreck and debris field to learn more about how shipwrecks decay over time and their impact on marine life. 
Divers, you've been warned.
Calling all HuffPost superfans!
Sign up for membership to become a founding member and help shape HuffPost's next chapter
BEFORE YOU GO
PHOTO GALLERY
Underwater Photographer of the Year Gallery